The best pick of the 2020 NFL Draft's first round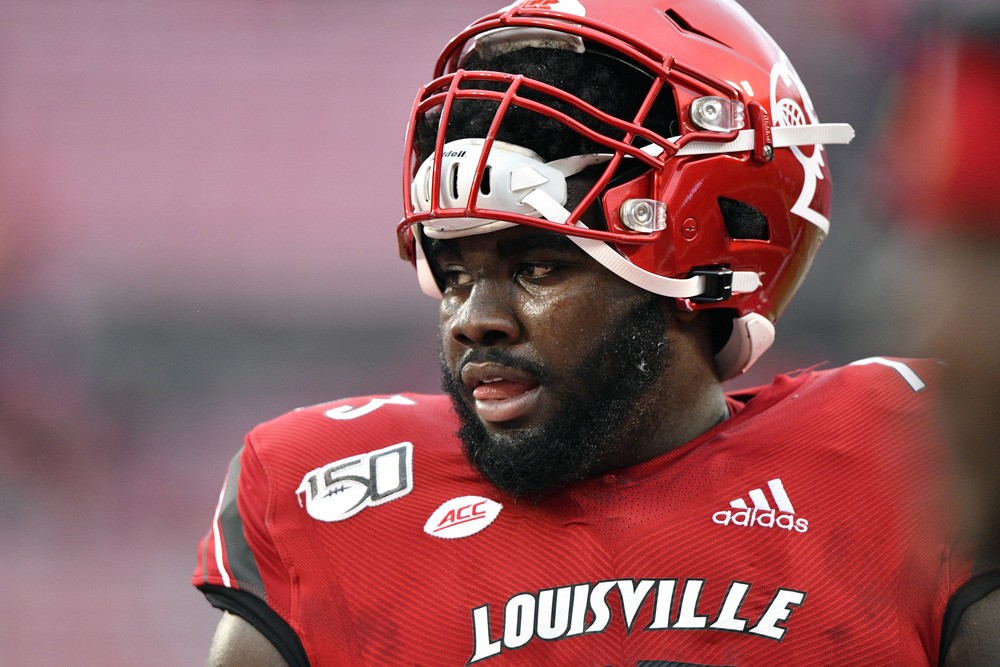 The Jets aren't necessarily known for making savvy decisions, but they hit a home run with the #11 pick in the 2020 NFL Draft. While plenty of teams deserve a nod for their first-round selections, we're pointing to the Jets' selection of lineman Mekhi Becton as the "best pick" on Thursday night.
Sure, offensive lineman don't steal the headlines, but Becton will instantly be a major contributor in New York. The Jets offensive line allowed an eye-popping 52 sacks last season, and the team has made it a clear priority to protect franchise quarterback Sam Darnold.
The organization also got an underwhelming season from big-money free agent Le'Veon Bell. However, much of the veteran running back's struggles could be attributed to the offensive line, and Becton should immediately open up holes for the running game. Becton is the type of lineman who should positively contribute in every aspect of the offense.
Why are we so optimistic that Becton will have an immediate impact? He possesses all the unteachable attributes you seek in a lineman: size, speed, and strength. The LSU product is an absolute behemoth, standing 6-foot-7 and 368 pounds.
Somehow, that size doesn't compromise his speed. Becton turned heads by running an incredible 5.12 40-yard dash time back at the combine in February. He's strong enough to hold his own against any of the league's top pass rushers, and his "heavy" hands will be of particular importance in the passing game.
If Becton is so talented, why wasn't he the first lineman off the board? Perhaps a "flagged" drug test contributed to the fall, although it's worth noting that Becton never failed a drug test during his time at LSU. Furthermore, you could make an argument that any of Andrew Thomas (#4, Giants), Jedrick Wills Jr.(#10, Browns), or Tristan Wirfs (#13, Buccaneers) may be safer picks.
Still, none of those linemen have the upside of Becton. It wouldn't be shocking if the rookie quickly establishes himself as one of the top players at his position.
Apologies to:
#2 Washington Redskins: DE Chase Young
#5 Miami Dolphins: QB Tua Tagovailoa