The Chargers make perfect sense for Cam Newton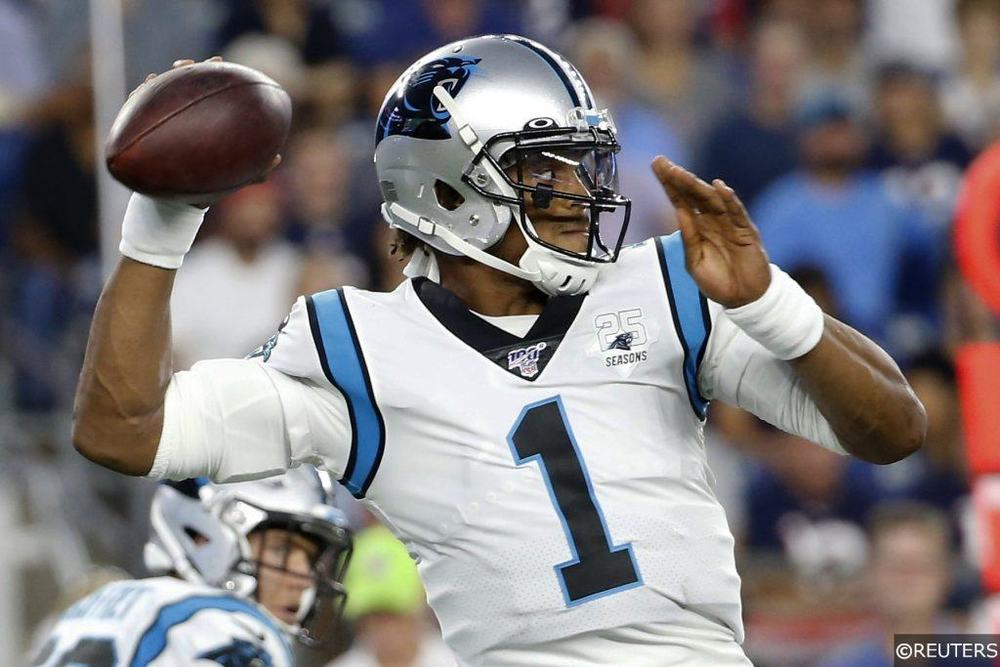 The Los Angeles Chargers have quietly had one of the best offseasons of any team in the league. The national media hasn't been paying attention, but general manager Tom Telesco has been making solid moves left and right. Unfortunately the only thing they haven't addressed also happens to be the game's most important position, quarterback. Luckily for Chargers fans they still have time to act, and there's an obvious solution still on the market in Cam Newton.
Newton was released by the Panthers earlier this week, and teams aren't exactly beating down the Auburn product's door. Since Newton doesn't have all that much leverage he could likely be signed pretty cheaply, and the Chargers have plenty of cap space anyway. The Chargers are the only team in the league that can realistically claim they're just a quarterback away from competing for a championship.
On paper, they might have the most talented defense in the league. They already had a great secondary with Casey Hayward and Derwin James, who missed most of last season with a foot injury, and then they signed All-Pro corner Chris Harris. They already had a great defensive front with Joey Bosa and Melvin Ingram, and then they signed Pro Bowl defensive tackle Linval Joseph to slide in between them.
Newton won an MVP and led the Panthers to a Super Bowl throwing to the likes of Ted Ginn and Corey Brown, and he'd have by far the best weapons of his career in Los Angeles. Not only would he have Keenan Allen and Mike Williams at receiver, but he'd have Hunter Henry at tight end and Austin Ekeler coming out of the backfield.
Obviously Newton's health is the elephant in the room, but by all accounts his shoulder and foot are finally healthy. His 2019 campaign was completely ruined by the foot issue, but in 2018 he was playing at a really high level before his shoulder gave out. With the way some people talk you'd think Newton hasn't played well in years, but that simply isn't the case.
Newton needs to go to a team where he can be kept upright, and the Chargers made major upgrades to their offensive line recently. They traded for guard Trai Turner, a former teammate of Newton's with the Panthers, who has made the Pro Bowl in five straight seasons. They also signed Bryan Bulaga away from the Packers in free agency to address their woeful tackle situation.
Everybody seems to have forgotten that the Chargers went 12-4 just two years ago and lost an absurd nine games by only one possession last season. They're set up to win now, but Tyrod Taylor doesn't give them the kind of upside needed in a quarterback to get to the Super Bowl. No matter what you think of Newton he certainly has upside, and the Chargers taking a flyer on him should be a no-brainer.
Draftkings' sportsbook currently has the Chargers as the most likely team to sign Newton at +200. For great promotions and bonuses from Draftkings and all the other legal sportsbooks, check out our promo codes page!