NFL
Back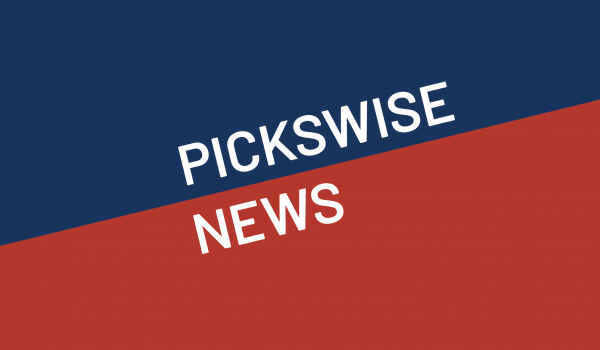 The Colts are the best bet to win the AFC South
The AFC South has been a pretty competitive division in recent years, with each of the Texans, Titans, Colts, and Jaguars being able to reasonably claim supremacy at one point. Each has had their moments, and all four will enter the 2020 season expecting to compete for the title. One team is clearly the best option, but before we get to that let's examine the case for each team:
Texans
Let's start with last year's winner. Houston has won the division in four of the past five years, but they've been a pretty weak frontrunner. They haven't done much in the playoffs, and the moves they've made so far this offseason certainly don't inspire confidence. They made one of the most puzzling trades in recent league history by shipping out Deandre Hopkins and only getting a second-round pick in return.
They also added running back David Johnson, who is a shell of his former self at this point and doesn't bring much to the table other than an inflated contract. To replace Hopkins they signed Randall Cobb in free agency, a drop-off of epic proportions. Bill O'Brien appears to be in over his head while functioning as coach and general manager, and there have been reports that players in the locker room are increasingly fed up. It feels like a full-on collapse could be on the horizon.
Titans
The Titans finished second last year, but ended up making the playoffs as a wild card team and advancing all the way to the AFC Championship Game. They rewarded Ryan Tannehill by giving him a massive extension, and I'm not sure that's going to pay off in the long run. Tennessee built a ton of momentum late in the year but they weren't that good for most of the season, and they feel like the type of team that is poised for some regression.
There's no way Derrick Henry can be better than he was last year, and if he takes even a small step backward the offense will crater. Opposing defenses will now have some tape to plan for Arthur Smith's previously unseen offense, and I think they're going to have a tough time. Mike Vrabel can't keep the magic going after a full offseason breaks the momentum.
Colts
The Colts started off hot last year before completely fading down the stretch. However, it was still not bad all things considered after their All-Pro quarterback shockingly retired just before the start of the regular season. They were forced to start Jacoby Brissett, but now they've got Philip Rivers to replace him. Rivers caught a lot of flak for his turnovers this past season, but in 2018 he was one of the best quarterbacks in the league.
Indy has a dominant offensive line, and games are won in the trenches. They've now got a very solid defensive line as well, thanks to their surprising trade for All-Pro defensive tackle DeForest Buckner. Their moves this offseason show they're all-in on 2020, and there's a lot to like about this team. Darius Leonard is already one of the best linebackers in football, and this defense is being severely underrated by the media.
Jaguars
The Jaguars are a bit of a mess at the moment, and it looks like they're headed for a rebuild. After shipping out Nick Foles to Chicago, they're rolling with Gardner Minshew at quarterback. Minshew's ceiling is pretty limited, and there's not a lot to love on either side of the ball. There's been a bit of an exodus on defense as they traded away All-Pro corner Jalen Ramsey and stud defensive lineman Calais Campbell. It's going to be a while before they compete for the division title again.
The bottom line:
The Colts are a great bet here. They've got a proven veteran quarterback now, perhaps the best offensive line in the league, and by far the best coaching staff in the division. The Buckner trade shows they're going all in on 2020, while the Texans are a train-wreck and the Titans are due for some regression. At +150 on Draftkings, they make a lot of sense.
Want to make a wager? Check out our great promo codes for special deals from all the legal sportsbooks!
Last updated: Fri 20th March 2020