The first college basketball AP Top-25 poll is out, what it means for the 2020-21 season
You can feel it in the air. The start of the college basketball season is right around the corner, and today we were treated to the release of the first AP Top-25 poll of the season. We'll start by taking a look at the full poll, and then some takeaways on what it means as we hurl full speed ahead to the start of the regular season. Remember, it all kicks off on Wednesday, November 25th, with a massive slate of games.
1. Gonzaga
2. Baylor
3. Villanova
4. Virginia
5. Iowa
6. Kansas
7. Wisconsin
8. Illinois
9. Duke
10. Kentucky
11. Creighton
12. Tennessee
13. Michigan State
14. Texas Tech
15. West Virginia
16. North Carolina
17. Houston
18. Arizona State
19. Texas
20. Oregon
21. Florida State
22. UCLA
23. Ohio State
24. Rutgers
25. Michigan
Others receiving votes: LSU 146, Memphis 69, Florida 69, Alabama 50, Indiana 48, Louisville 41, Richmond 40, Stanford 14, Providence 9, Saint Louis 8, Auburn 8, San Diego State 6, Connecticut 6, BYU 4, Loyola Chicago 3, Seton Hall 2, UNC Greensboro 1, Northern Iowa 1
The Big Ten is incredibly deep
Just about everybody believes that Gonzaga, Baylor, and Villanova are the consensus top three teams in whatever order you want to put them. But I think the most intriguing storyline for this college basketball season is just how deep the Big Ten is, which this poll makes clear. They've got seven ranked teams, with three of the top eight. Indiana is toward the top of the 'others receiving votes' category.
That's not even counting Purdue, the number 25 team in Kenpom's preseason rankings, or Minnesota, the number 35 team on Kenpom. Maryland should be highly competitive yet again, and Penn State still has plenty of talent as well. The Nittany Lions were even ranked inside the top ten at points last season, and it's ridiculous how virtually every team in this conference is a legit threat.
Who is too high?
I think Virginia and Wisconsin are both a touch too high. The Cavaliers already took a big step back last year following their title run, and now they've lost last year's leading scorer Mamadi Diakite as well. Virginia's offense always takes a little while to get going anyway, and with so many new pieces I think that will be exacerbated. Everyone is always eager to declare Wisconsin back, but I think the seventh spot is a bit premature for a team that was treading water before they managed to squeak out a bunch of close wins to end the year.
Who is too low?
I think Texas Tech is being a bit disrespected at 14. Kenpom has them at number six, and their true ranking should be somewhere in the middle. Yes, they were a disappointment last season, but this is still a team that went to overtime in the national championship two years ago, and Chris Beard has done a great job recruiting. Kentucky at number ten might also prove to be a bit conservative, especially after former Wake Forest big man Olivier Sarr, arguably the nation's top transfer, was just ruled to be immediately eligible for the Wildcats.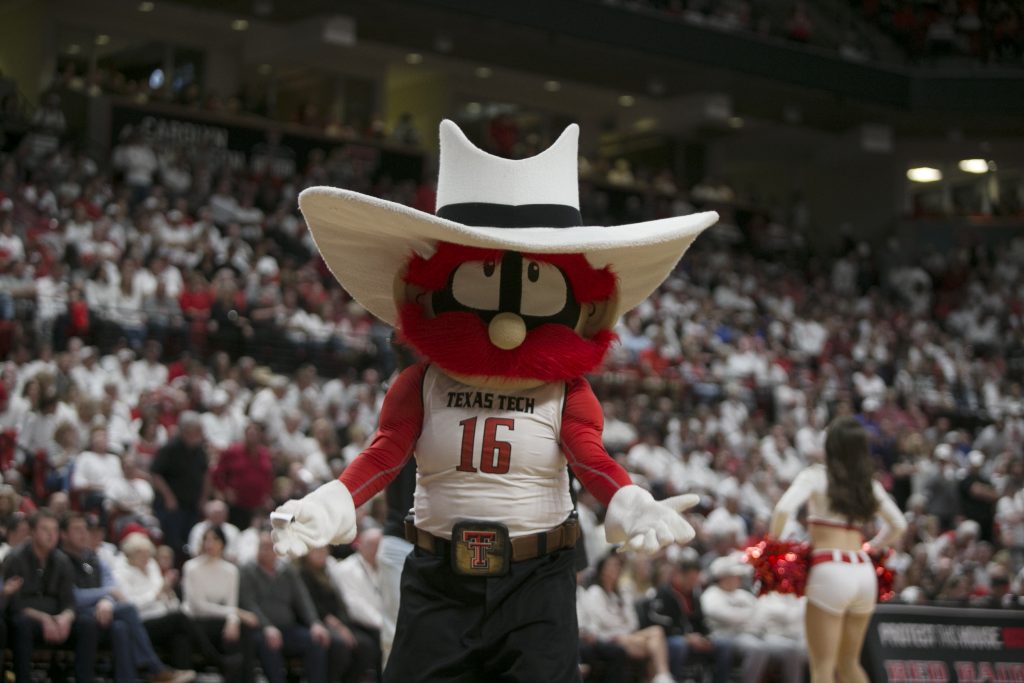 The bottom line
I can't wait for this college basketball season. Obviously, due to the ongoing COVID-19 pandemic, it'll be a season unlike any other, which should mean a ridiculous amount of chaos. It's the time of year when every team is still filled with hope, and you can't beat it. Fortunately, we won't have to wait much longer to get a clearer picture of where these teams really stand.
Anxiously awaiting the start of the college basketball season? We'll have free picks on all the top NCAAM games all season long, but in the meantime check out our 'NCAAF picks' tab for free picks and breakdowns on all the best college football games!