NBA
Back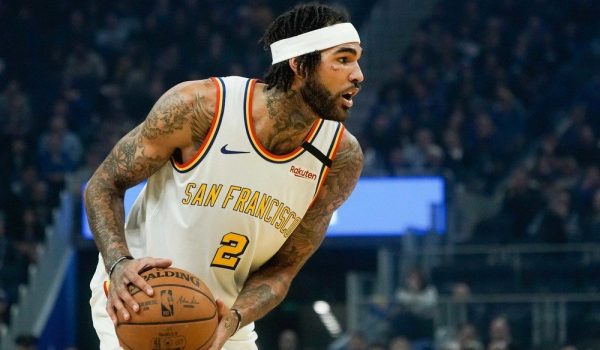 The Mavs Trade For WCS, But Does it Even Matter?
Following a devastating season-ending injury to big man Dwight Powell, the Mavericks were quick to fill his spot in the rotation. On Friday night, Dallas sent a second-round pick to Golden State for center Willie Cauley-Stein.
The former first-rounder had fallen out of favor in Sacramento, but Cauley-Stein had somewhat revitalized his career for the undermanned Warriors. While his counting stats aren't gaudy (7.9 points per game, 6.2 rebounds per game, 1.2 blocks per game), he's showing some improvement in the advanced stats. His total scoring percentage (.573) is the highest its been since his rookie season, and he's sporting a career-high DBPM.
While it's nice that Cauley-Stein will have a chance to continue rehabilitating his image in Dallas, does the trade even mean all that much? Does it solve any of the Mavs' issues? Does it have any impact on the Warriors?
Impact on the Mavericks
As we mentioned, Cauley-Stein will immediately slide into a rotation that was relatively shallow following the season-ending injury to Powell. The injury left the undersized Maxi Kleber as the only reliable big man (in terms of availability), as Kristaps Porzingis has been in and out of the lineup (and movie star Boban Marjanovic is more matchup-based).
The asking price for Cauley-Stein wasn't substantial, so we don't blame the Mavericks for keeping the ship afloat as they look to make a playoff run with budding superstar Luca Doncic. However, the trade ultimately won't make a lick of difference. Barring an unexpected major trade, the Mavs are going to continue being on a tier below the Lakers and Clippers (and perhaps the Rockets) in the Western Conference, and finding a replacement for Powell doesn't help (nor hurt) their chances at a championship.
Considering the depth of the conference, their current 30/1 odds to win the championship aren't as alluring as you may think. Plus, if Porzingis is forced to miss any significant time, the Mavericks could quickly find themselves dropping down the standings.
Impact on the Warriors
The Warriors are clearly putting an emphasis on development this season, but it's still a bit surprising to see the team bailing on WCS. The center has an affordable player option for next season, and on a team with lots of high salaries, he'd probably fit the bill of someone the front office would pursue this coming offseason.
Meanwhile, none of the team's young players play the center position. Eric Paschall has impressed, but he's too undersized. I'm a fan of Omari Spellman, but his ceiling is as a bench, stretch big. Marquese Chriss is a complete question mark. Sure, the Dubs could add a big man (James Wiseman??) during the upcoming draft, but they'll still need depth at the position.
Last updated: Sat 25th January 2020