MLB
Back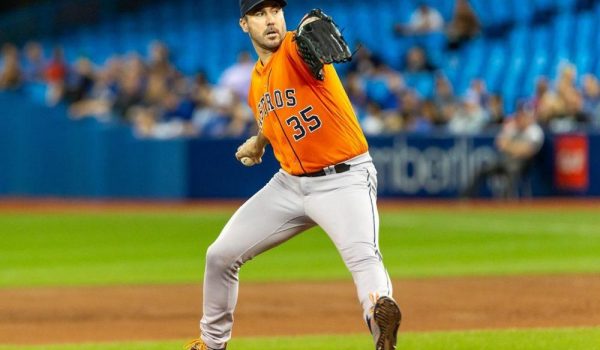 Top Five MLB Pitchers in the 2010-19 Decade
With a little over a week left for the 2010s decade, I think it would be interesting to look at some of the top pitchers from 2010-2019. There were a lot of dominating performances this decade from some of the top names at the position. Let's take a look into the top 5 for this decade.
5. Zack Grienke (Royals, Brewers, Angels, Dodgers, Diamondbacks, Astros):
Maybe somewhat of a surprise pick to kick off the list given how many different teams Grienke played for this decade. However, Zack Grienke made the MLB All-Star team five times this decade, including the last three in a row. He's also won six Gold Glove awards in each of the previous six seasons. Grienke was an absolute beast this decade.
4. Stephen Strasburg (Nationals):
Stephen Strasburg would have been higher on this list had it not been for a few seasons in which he was injured. Still, you cannot ignore the dominance Strasburg has had since his debut in 2010. Strasburg is the only pitcher in the top 5 not to win a Cy Young. However, he made the All-Star team three times, All-MLB 1st team in its inaugural season (2019), won the World Series MVP this year, and led the NL in wins this season and strikeouts in 2014.
3. Clayton Kershaw (Dodgers):
The first of the Big Three pitchers this decade, Clayton Kershaw, was one of the most dominating regular season pitchers in the MLB. However, once October hit Kershaw struggled, which is why he comes in at 3. Despite his playoff struggles, Kershaw won the NL Cy Young three times, led the NL in wins three times (2011, 2014 and 2017), led the NL in ERA five times (2011-14, 2017), was the NL strikeout leader three times (2011, 2013 and 2015) and made the MLB All-Star team eight times (2011-2017, 2019). To say Kershaw was a beast would be an understatement.
2. Max Scherzer (Tigers, Nationals):
You could argue Scherzer for the top spot in this list. However, Scherzer comes in at #2 for me. Max Scherzer has been a strikeout artist over the past decade leading the NL in strikeouts in three consecutive seasons from 2016-18. Arguably Scherzer's two best seasons came in 2016 and 17 in which he won the NL Cy Young and led the majors in strikeouts. Scherzer also tied the MLB record for most strikeouts in a game (20) in 2016 and consecutive 250 strikeout seasons in five straight seasons. He has made the MLB All-Star team every season since 2013.
1. Justin Verlander (Tigers, Astros):
Verlander is the top pitcher on my list and for a good reason. He's the only one of the top 5 to win an MVP (2011) and win the Triple Crown in pitching (2011). 2011 was a monster season for Verlander as he led the AL in strikeouts, ERA and wins. Verlander also made the All-Star team seven times this decade (2010-13, 18, 19), won the ALCS MVP in 2017, had two no-hitters (2011, 2019), and won the AL Cy Young award twice (2011, 2019). Justin Verlander continues to dominate the majors as a pitcher even at the age of 36.
Last updated: Fri 20th December 2019