NBA
Back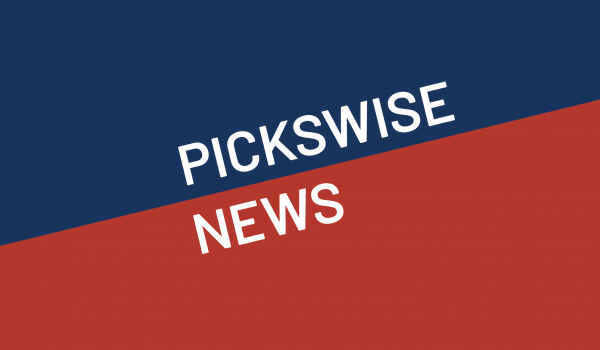 Utah Jazz 2019-20 Betting Predictions, Odds, and Expert Best Bets
Best Bet – Jazz to make the playoffs (-800)
Worst Bet – Jazz to win Northwest division  (+100)
The Utah Jazz had another nice season last year, finishing with a 50-32 record, which was good enough for fifth place in the Western Conference. Even though from the outside it appears that the team had a nice season it was clear it wasn't enough for management and they went hard during free agency to try and be a real contender for this upcoming season. To start the offseason the Jazz made a big trade, acquiring Mike Conley from the Memphis Grizzlies for Grayson Allen, Kyle Korver, Jae Crowder, the No. 23 pick in the 2019 Draft and a future first-round pick.
For some teams that might be enough but that wasn't enough for the Jazz and they continued to be aggressive during free agency. Jeff Green, Emmanuel Mudiay, Ed Davis and Bojan Bogdanovic were all added during free agency and they are all guys who should help make the team better. With the changes now the Jazz have high expectations with Donovan Mitchell and Rudy Gobert still on the squad leading the way.
The last few years the Jazz were expected to be a middle of the road playoff team and it was just considered a win to make the playoffs. Now that isn't the case, and there are talks about this team winning it all this season. So the big question is how will the team react to that type of pressure? There are going to be a lot of eyes on the Jazz and that is going to be different than the last couple of years and teams always handle that differently.
Jazz Win Total: O/U 53.5 Wins
If you have read some of my other previews about the Northwestern division you probably know exactly how I feel about the Jazz and their win total. Last season they won 50 games and there is no doubt they got better so it makes sense that Vegas has raised their number to 53.5.
As the Jazz got better, most in the Western Conference weren't sitting on their hands and they also got better. Gone is Kevin Durant but D'Angelo Russell came back to the Warriors and they are still the Warriors and should give some teams fits. The Clippers got better, adding Paul George and Kawhi Leonard, and even some of the bottom-dwelling teams tried to improve themselves.
Is this team going to be better this year? Yes they are going to be but I don't think that is actually going to mean more wins. I think most of the top teams in the Western Conference are going to have a little lower total wins than what is expected out of them, because of the competition. I think this is a very solid bet with the under 53.5 wins being the play.
Odds To Make The Playoffs: Yes -800, No +600
Vegas sees the Nuggets' chances to make the playoffs as very strong with the line sitting at -800, which is a lot of money to have locked in for an entire season if that's what you are going to bet. That being said this is a very safe play, and I really don't see how this team doesn't make the playoffs. Last season they dealt with a lot of injuries and were still able to finish in fifth place in the Western Conference.
Conley's injury issues do concern me, but I still think even if he were to miss some time, this would still be a very strong play. I don't see any way that the Jazz miss the playoffs so as long as you are okay locking up this type of money for a long period of time, this is a very safe play and the right one. Back the Jazz to make the playoffs.
Odds to win the Northwest +100
The Northwest division is competitive and the Jazz come in with the best odds, sitting just in front of the Denver Nuggets who won the division last season. A lot of people are probably not going to agree with me on this take, but I don't think there is any way you can bet the Jazz to win the division.
The Jazz got better and there is a very good chance they are going to win the division, but we haven't even seen this group play together and their odds sit at even. I just don't see any value at that price for the Jazz and there are much better options on the board. This is a bet I am staying away from, and I actually think it's the worst possible bet you can make on the Jazz.
Odds to win Western Conference +900
Just because I don't feel you should bet on the Jazz to win their division, doesn't mean I don't think they can have success in the Western Conference. Who comes out of the Western Conference is anyone's guess and will probably come down to which team can limit the injuries during the regular season.
Like I stated above, Conley's injury issues scare me, and for that reason, I don't trust this team to win the Western Conference. I wouldn't blame you if you wanted to throw a few dollars on the Jazz to win it though because +900 is a nice payout if it hits.
Odds to win NBA Championship +1200
Most believe that the team that wins the Western Conference will have a leg up on winning it all, but I don't think that is going to happen. It's going to be hard to get out of the Western Conference and it could take a couple of long series to just make it to the NBA Finals.
I think that type of beating up during the playoffs is going to hurt the team that makes it out, and for that reason, I don't think there is any value on the Jazz to win the title. If this number was closer to +2000 I could see a play, but at this price, I am not going near it.
Last updated: Sat 24th August 2019