View from the Front Office: Never write off the run game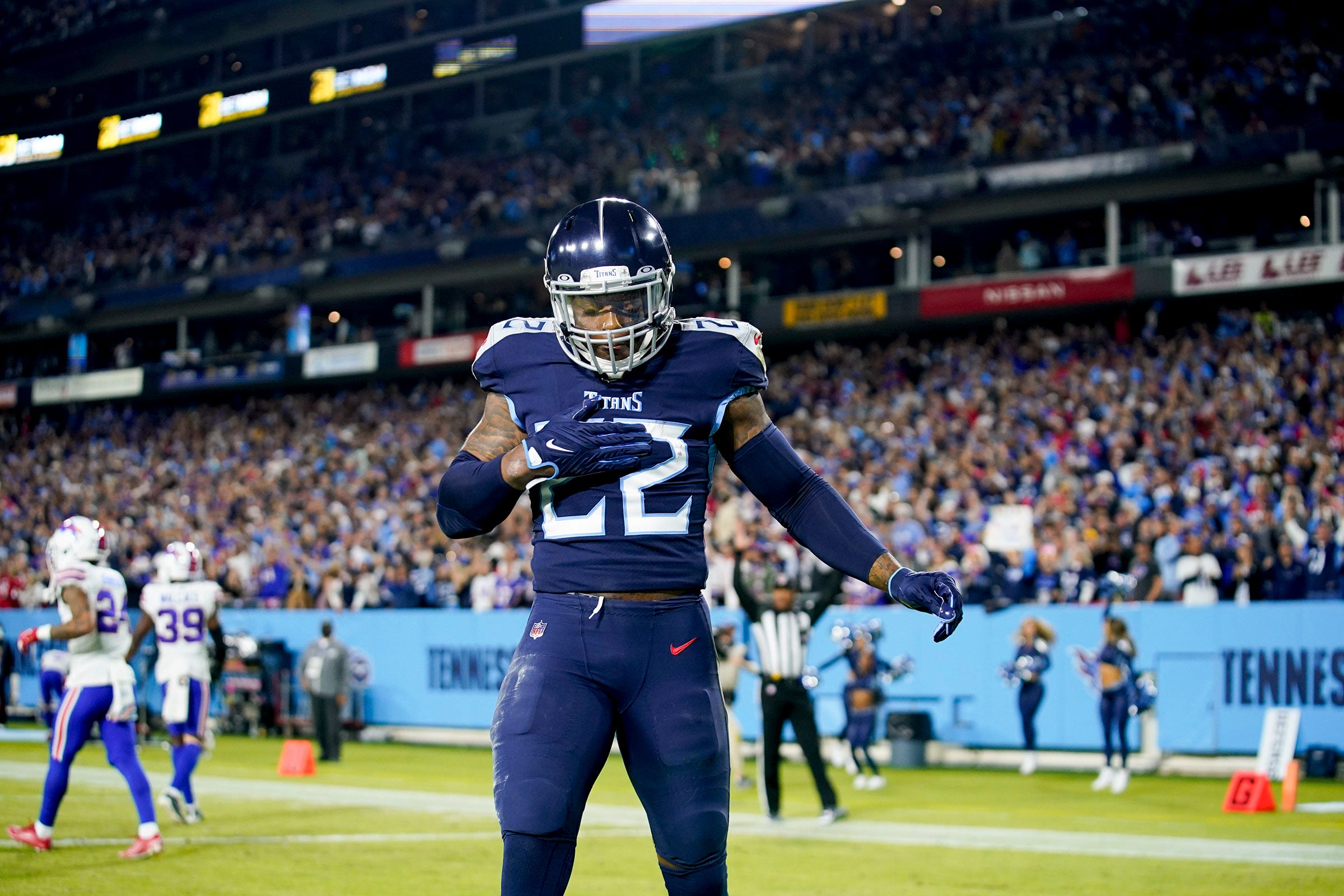 Every team is built differently in the run game. Is it a one-stud show like Tennessee with Derrick Henry? Is it a combo package like Cleveland using Nick Chubb and Kareem Hunt, or Dallas using Ezekiel Elliott and Tony Pollard? Or is it the versatile running/receiving threat like Carolina's Christian McCaffery and New Orleans' Alvin Kamara? After years of perceived reduction in its importance, I'm sensing that the running game is really making its way back.
When I was an area scout, Saints head coach Sean Payton used to tell us that you throw to score points and get a lead and then run the ball in the 4th quarter to finish the game. And the proof was our Super Bowl-winning team in 2009-10. New Orleans led the NFL in scoring in 2009 at 32.5 points per game. We all remember Drew Brees distributing the ball to every weapon we had on offense, but no one really talks about how the Saints were 10th in rushing yards per game. The trio of Mike Bell, Pierre Thomas and Reggie Bush were all used to their respective strengths specific to what Coach Payton envisioned to finish games with the ball in their hands.
Whether you believe in the run game or not, QBs will tell you how important it is to them to at least have the threat of a running game. Tampa is currently ranked 28th in rushing but they feel comfortable handing the ball to Leonard Fournette with the lead. Carolina's QB Sam Darnold looks lost without McCaffery. The Steelers rank 29th in rushing, despite having used a first-round pick on Najee Harris and it is exposing Ben Roethlisberger's limitations at this stage in his career. 
A strong running game does not equal a Super Bowl, but when you combine a top-tier QB with a valid option to run the ball, you become a nightmare to defend. That keeps defensive coordinators guessing the entire game, which is a definite formula for offensive success.
Coach in the Sauna: Culley set to be culled?
One-and-done coaching firings happen. Ask former Arizona head coach Steve Wilks, whom the Cardinals hired and fired in 2018. That is why Houston Texans head coach David Culley is now and has been in the sweatbox since he was hired in January.
Texans GM Nick Caserio and Culley have one thing in common: the same agent. That is what I learned from people I still speak with in the NFL. Caserio has two major decisions he will need to make. One is obviously what to do with Deshaun Watson, but two is who will be the next head coach to lead Houston into the future? It will not be the 66-year-old Culley, with whom I've worked with in the past in Philly and Buffalo. He is an incredible man with high character, but he very likely is going to be the scapegoat this season.
In 2017 after we hired Sean McDermott in Buffalo, we could all feel that things were not right at the top. I was receiving calls from friends on other teams asking if things were okay. We were preparing for free agency and the draft, yet I'm being asked if we are getting fired? It was strange but real. Just because we hired McDermott, he had other plans in mind… just like Caserio likely has someone he will target to lead Houston after this season.  
The Texans roster is not going to scare anyone which some could blame on the GM, but Caserio is safe. It is his show. Players respect Culley and know he always has their best interest in mind, so naturally he is a good fit to lead and ask them to be professional while the front office is making other decisions. The reality for Coach Culley is he can do everything right for a team not good enough to compete and it is still out of his control. 
Top 5 QBs from Week 6
Derek Carr (LV) – Put on a show against a good Denver defense. Was incredibly accurate down the field while under pressure and showed perfect touch on fade routes too.
Matt Stafford (LAR) – He was making difficult throws look easy against the Giants. This was his most consistently impressive game of the season and he was very efficient. 
Patrick Mahomes (KC) – Other than the INT that made no sense he was MVP special. They are asking him to carry the team right now and he did it against a bad WFT defense. 
Carson Wentz (IND) – He is making good decisions and looking comfortable in the offense. He is placing the ball where only his receivers can make the play and using their size to their advantage. 
Dak Prescott (DAL) – He shined brightest in the 4

th

quarter and OT looking like a franchise QB. Showed his mental toughness by overcoming some poor first-half turnovers to lead Dallas to a tough road victory. 
Bottom 5 QBs from Week 6
Daniel Jones (NYG) – The Giants did not compete against the Rams. Jones became the turnover machine that he was in his first two seasons and was not showing he is the answer at QB.
Teddy Bridgewater (DEN) – Teddy started out the season on fire but has been very humbled the last couple of weeks. Lack of arm strength and forcing the ball into coverage show up too often.
Davis Mills (HOU) – Tough for a rookie QB to look good on a bad team. He is limited with mobility and not showing playmaking ability under pressure. 
Jared Goff (DET) – Hard to believe he started in a super bowl in 2018. He is a pocket passer who is not accurate and not throwing the ball down the field. 
Taylor Heinicke (WFT) – His lack of arm strength did not expose a poor Kansas City defense. Plays with a lot of toughness, but the physical limitations are obvious. 
Jim Monos' NFL Week 7 ATS picks
Atlanta -2.5 @ Miami
Despite Atlanta's record, Matt Ryan has been consistent this year. The Falcons rank 5th in third-down conversion percentage combined with an offensive line that ranks 6th in sack percentage protecting the veteran QB.  That is a good combination traveling to Miami, where the struggling Dolphins rank 31st in third-down defense and 28th in defensive sack percentage. 
NY Jets +7 @ New England 
Both teams are solid on defense, and both start rookie QBs. This has an ugly type of game feel to it. Jets QB Zach Wilson has all the physical talent you can want in a QB but has struggled making quick decisions and has not been accurate. Patriots QB Mac Jones has limited arm strength and is not very athletic. He also took some hard hits last weekend against Dallas. The Jets D can pressure the QB, ranking 10th in QB sack percentage. Therefore, I think Wilson will outplay Jones in this battle of rookie QBs. 
Make sure you read our picks on the side and total EVERY Week 7 NFL game!
Pickswise is the home of free NFL Picks and NFL Odds. Check out the latest NFL Prop Bets and NFL Parlays as well as expert NFL Underdog Picks and NFL Computer Picks.