View from the Front Office: The top 5 NFL free agent signings making an impact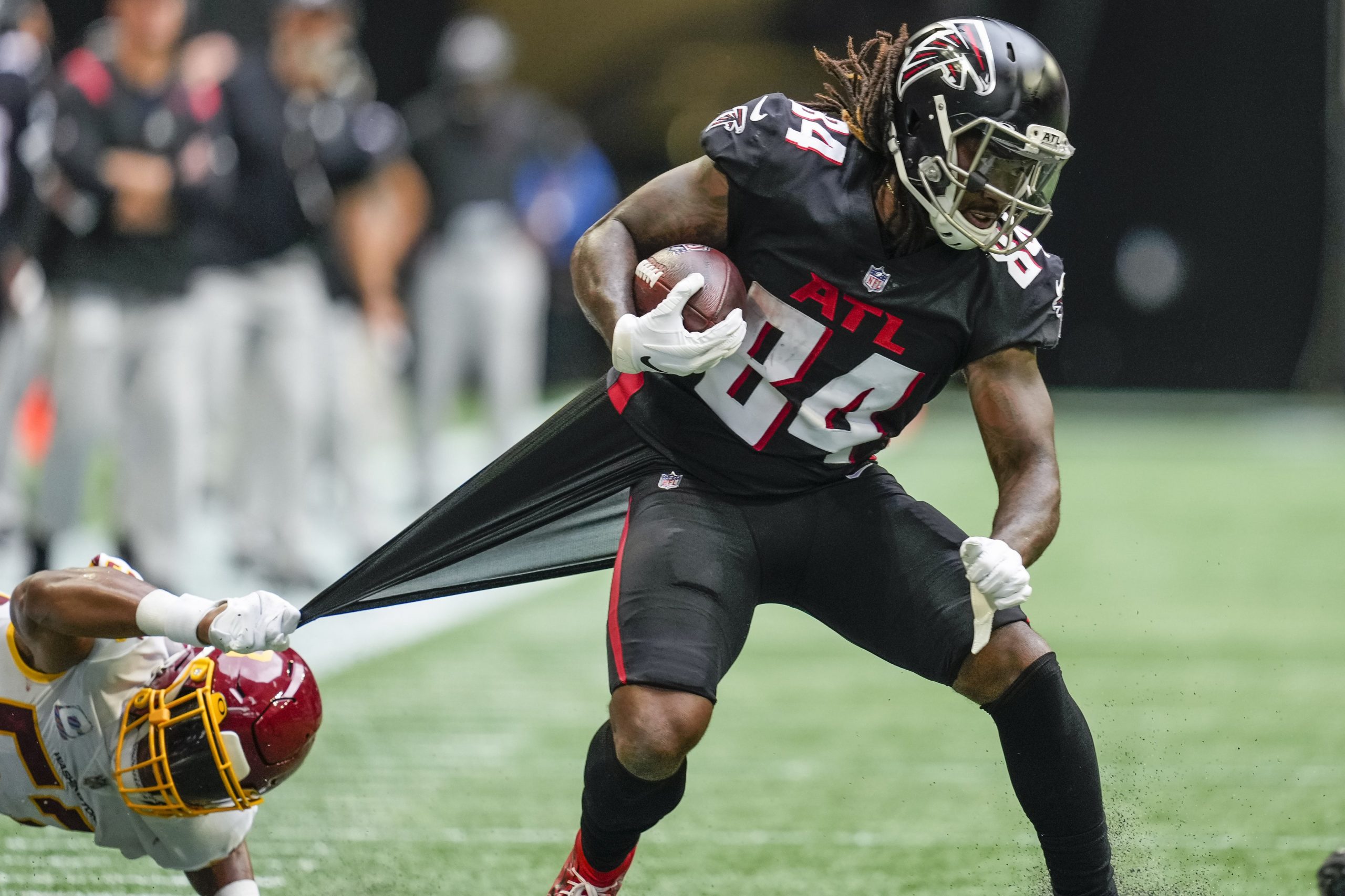 After working 17 years in the NFL as an area scout (Philadelphia and New Orleans) and Director of Player Personnel (Buffalo), I am now back to my true passion that started in high school – using statistics and unique insights to find value. Here you can find my unique perspective on the hottest topics in the NFL, player evaluation and film reviews, plus where I see value in the betting market.

The highest-paid and most recognizable free agents are not always the ones who are making the biggest difference. Every personnel department will target the "first wave" free agents, where you reach out to agents as soon as you are allowed to and basically work on getting a deal done before the free agency bell rings. The next phase is what we call "dust settle" free agents. After week one you target players who are still available and work on signing them at your price.
In Buffalo in 2014, we were excited when we signed two veterans who brought leadership and toughness in defensive back Corey Graham and linebacker Brandon Spikes. In the last free agent class I was a part of in 2017, we targeted safeties Jordan Poyer and Micah Hyde — who we all agreed were good fits for head coach Sean McDermott's style of defense.
Here are some under-the-radar free agency signings that have caught my eye while watching tape so far in 2021.
Cordarrelle Patterson (ATL) – He has always been a talent with his explosive speed but never found a true home at receiver due to inconsistent hands and route-running. The Falcons have a vision for the record-tying kick returner, using him at running back as well as a receiver. He has scored five total touchdowns through five games and is averaging 4.2 yards per carry at running back.
Corey Linsley (LAC) – I learned first-hand when interviewing head-coaching candidates for Buffalo in 2017 how important centers are to coaches. When asked to rank their most important positions other than QB, almost every candidate listed center and not offensive tackle. Chargers GM Tom Telesco must feel the same way and signed Linsley to a five-year, 62.5-million-dollar contract to help with the development and protection of QB Justin Herbert. The Chargers currently rank 7

th

in sack percentage on offense, improving from 13

th

in 2020 to contribute to their 4-1 start.

Haason Reddick (CAR) – The undersized pass-rusher has found a home with his former college head coach Matt Rhule. Reddick is currently tied for second with 6.5 sacks for a pass defense that ranks second in both team sack percentage and opponent passing yards per attempt. His agility to dip around the corner and change directions is giving offensive tackles all they can handle. 
Emmanuel Sanders (BUF) – The precise and sure-handed Sanders has become an option for the Bills at wideout alongside Stefon Diggs. He can stretch the defense and is good after the catch as well, adding more fuel to the Josh Allen-led fire.
Larry Ogunjobi (CIN) – The active DT is a force against the run and pass. The Bengals are currently ranked 10

th

in rushing yards allowed per game, compared to ranking 29

th

in 2020, and have also jumped from 28

th

in yards per play in '20 to currently ranking 11

th

. Ogunjobi is demanding double-teams which is the biggest compliment a defensive tackle can command.
Coach in the sauna
Chiefs defensive coordinator Steve Spagnuolo is getting a good sweat right now. His defense is not stopping anyone or anything, ranking last in yards per play. The lack of pass-rush is also puzzling, as Kansas City ranks 31st in sack percentage.
Do not think for a second that because "Spags" has a long history with Chiefs head coach Andy Reid — dating back to 1999 — that he is safe. Reid has fired loyal assistants in the past, including McDermott in 2011 and Bob Sutton in 2019.
Spagnuolo was the defensive coordinator in 2012 for the Saints when I was an area scout. Sean Payton was on a suspension that season and was not in person to witness a defense that broke the record for most yards allowed in a single season. Players seemed confused and not on the same page with the coach. When Payton's suspension was lifted he quickly moved on from Spagnuolo, replacing him with Rob Ryan. 
Most coaches will tell you that they are only as good as their players. Spagnuolo won a Super Bowl as the defensive coordinator of the Giants in 2007 with Michael Strahan and Osi Umenyiora rushing the QB. That led to the Rams hiring him as their head coach in 2009. He led the Rams to a 1-15 record in 2009 and 2-14 in 2011, and was fired. 
He won another Super Bowl as defensive coordinator of the Chiefs in 2019 but that team was known for their explosive offense with the introduction of Patrick Mahomes — not their defense. It is now year three for the Spagnuolo-led defense in KC and the poor production numbers are forcing Reid to make another tough decision of whether to move on from a long-time assistant.
Top 5 QBs from week 5
Josh Allen (BUF) – What more could you ask for in the showdown against Mahomes last Monday? Arm strength, accuracy and play-making athleticism were on display all night. 
Russell Wilson (SEA) – Before suffering the injury to his finger he was looking like an MVP candidate. The teardrop deep ball is so pretty and he can throw with velocity between defenders.
Aaron Rodgers (GB) – The battle against Joe Burrow was entertaining and Rodgers reminded us of how special he is. His connection with Davante Adams is becoming the stuff of legend.
Lamar Jackson (BAL) – Lack of accuracy and a fumble at the goal line highlighted a strange first half for Jackson. His mental toughness was strong as he led the Ravens to an overtime victory with his arm and his legs dominating the second half like very few could do. 
Tom Brady (TB) – Tampa's lack of running game is not a concern right now with Brady carrying the offense. He is using all his weapons while he waits for the return of Rob Gronkowski from injury.
Bottom 5 QBs from week 5
Sam Darnold (CAR) – The poor decision-making that Jets fans remember showed up in Charlotte last week. The absence of Christian McCaffrey is proving too much for Darnold right now.
Jared Goff (DET) – With Goff at QB the Lions are 30

th

in converting third-downs and 26

th

in yards per attempt. His lack of accuracy and playmaking ability is showing up weekly.

Zach Wilson (NYJ) – He was showing signs of progress against Tennessee but was poor against Atlanta. Wilson was throwing behind receivers on crossing routes and short on deep balls. 
Derek Carr (LV) – Did not look comfortable in the entire game against Chicago. Pressure by the Bears played a part but so did his lack of accuracy.
Taylor Heinicke (WAS) – The rollercoaster ride continues for Heinicke. He is showing a big enough arm to stretch the defense and he was forcing the ball into coverage against the Saints. 
Jim Monos' NFL Week 5 picks
Jacksonville Jaguars +3.5 over Miami Dolphins
I hated myself when I took the Jets to cover against Tennessee, but for some reason I do not hate myself taking Jacksonville in London. The Jaguars have one big advantage with the ability to run the ball, ranking 6th in rushing yards per game, while Miami's run defense ranks 24th. Trevor Lawrence is showing signs of life and the offense ranks 16th in yards per play. The Dolphins have shown me nothing to think they should be favored in this game. 
Cleveland Browns -2.5 over Arizona Cardinals
The Cardinals loaded with talent on offense and defense, but they do have one weakness right now — which is their 28th-ranked run defense. The strength of the Browns is the 2nd-best rushing offense, so I am not going to overthink this one. Browns head coach Kevin Stefanski plays to his strengths and can deliver the Cardinals their first loss of the season.

Make sure you read our picks on the side and total EVERY Week 6 NFL game!
Pickswise is the home of free NFL Picks and NFL Odds. Check out the latest NFL Prop Bets and NFL Parlays as well as expert NFL Underdog Picks and NFL Computer Picks.