Which teams will be the March Madness #1 seeds? Breaking down the contenders and best bets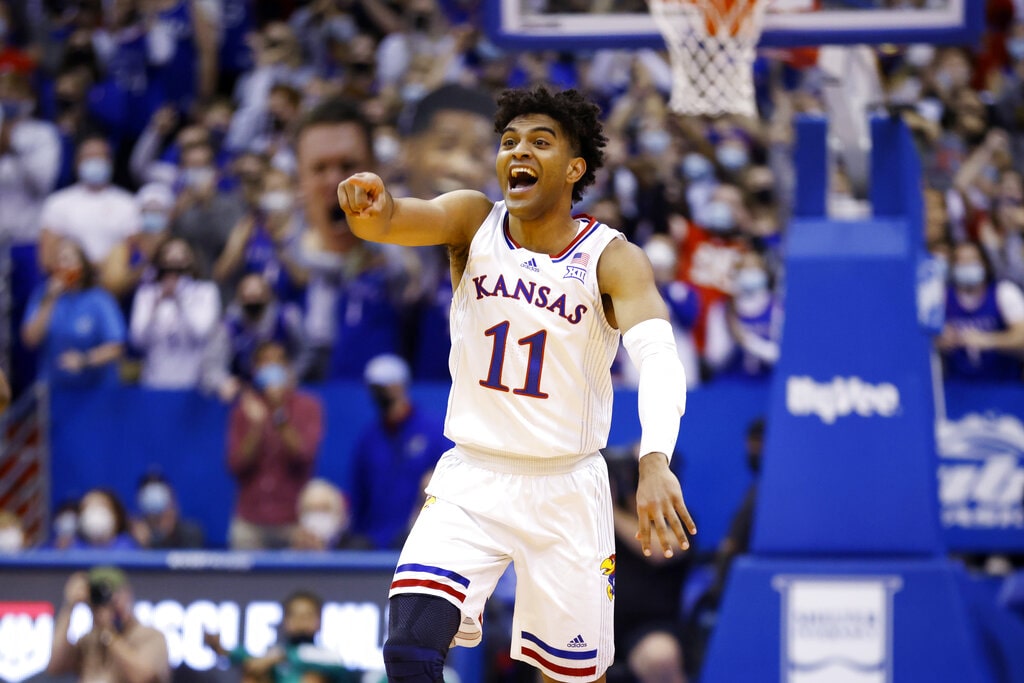 Selection Sunday is just two days away. While some teams continue to play for their place in the tournament, the top teams in the country know they already earned a spot and are playing for seeding. The NCAA Tournament seeding is determined by the selection committee, who uses the NCAA Evaluation Tool (NET) and the quadrant system to compare each team's resume and evaluate their wins and losses. Based on those evaluations, the tournament field is created. While we do not know the entire field yet, we do know which teams are likely to be seeded at the top of each region, and who has a chance to play their way on to the top.
Who will be the NCAA Tournament #1 seeds?
The #1 seeds in the NCAA Tournament are the best of the best in college basketball, with each team earning a top spot based on its exceptional body of work throughout the season. Typically, the #1 seeds are conference champions. However, there have been years in which two teams from the same conference were strong enough to earn a top spot. This most recently happened last year when the Big Ten was represented by Michigan and Illinois as #1 seeds, but it is not likely to happen again this year. At the time of publishing, there appears to be three teams who have played their way into the top spots while one spot is up for grabs. Let's take a look at those teams and their odds to win the title courtesy of FanDuel.
Gonzaga Bulldogs (26-3)
NCAA Tournament odds: +380
#1 seed odds: N/A
Best wins: UCLA, Texas Tech
As the highest rated team in the NET rankings, Gonzaga is likely to be placed in the West region as the top overall seed. The Zags won the WCC and accumulated ten Quad 1 wins, which was tied with Baylor as the most in the country. They balanced those wins with just three Quad 1 losses and zero combined losses in Quads 2-4.
Arizona Wildcats (29-3)
NCAA Tournament odds: +600
#1 seed odds: -2200
Best wins: Michigan, Illinois, UCLA
The Arizona Wildcats are second in the NET ratings with five Quad 1 wins and nine Quad 2 wins. Their loss to Colorado was on the road and is considered a Quad 1 loss, so the Wildcats do not have a "bad loss" on their resume. Arizona has elite size to go with a top 20 offense and a top 20 defense, so they have as good of a shot as anyone to cut down the nets in New Orleans.
Kansas Jayhawks (26-6)
NCAA Tournament odds: +1800
#1 seed odds: +100
Best wins: Texas Tech, Baylor, Texas
Kansas may have played itself into a top spot after Baylor was knocked out of the Big 12 Tournament by Oklahoma. The Jayhawks have one Quad 2 loss, but they have nine Quad 1 wins and seven Quad 2 wins, and will accumulate more if they continue to advance through their conference tournament.
Auburn Tigers (27-4)
NCAA Tournament odds: +1400
#1 seed odds: +125
Best wins: Loyola Chicago, LSU, Kentucky
The final #1 seed will likely go to the winner of the SEC tournament. As the SEC regular season champion, Auburn has eight Quad 1 wins and seven Quad 2 wins while all four losses are in Quad 1. The shot-making of Jabari Smith and shot-blocking of Walker Kessler will make the Tigers dangerous against any team in the NCAA Tournament.
Outside looking in:
Kentucky Wildcats (+800) – will likely earn #1 seed if they win the SEC Tournament.
Duke Blue Devils (+1200) – could have a shot if Kansas and Villanova do not win their conference tournament, but ACC has not been as strong as in years past.
Purdue Boilermakers (+1800) – most likely Big Ten team to contend for a #1 seed if they win the conference tournament.
Villanova Wildcats (+2500) – will have a strong case if they win the Big East Tournament and Kansas loses before the Big 12 finals.
Tennessee Volunteers (+4000) – an argument could be made for the Vols to be a #1 seed if they win the SEC tournament and either Kansas or Villanova fail to reach their conference tournament final.
March Madness #1 seed best bet: Kansas Jayhawks (+100)
The Kansas Jayhawks (+100) seem to offer the best value out of the contenders to secure a #1 seed and potentially even go on to win the championship, especially at +1800 odds. The ceiling of the Jayhawks remains to be seen as Remy Martin has battled injuries all year. With Martin available for Kansas' postseason run, the Jayhawks will add a senior point guard to an offense that ranks 6th in KenPom's efficiency metric.
Check out all of our March Madness Team news and analysis including our expert March Madness Predictions for every game throughout the tournament.