Exclusive: 22-time Grand Slam doubles champion Pam Shriver discusses the big talking points ahead of Wimbledon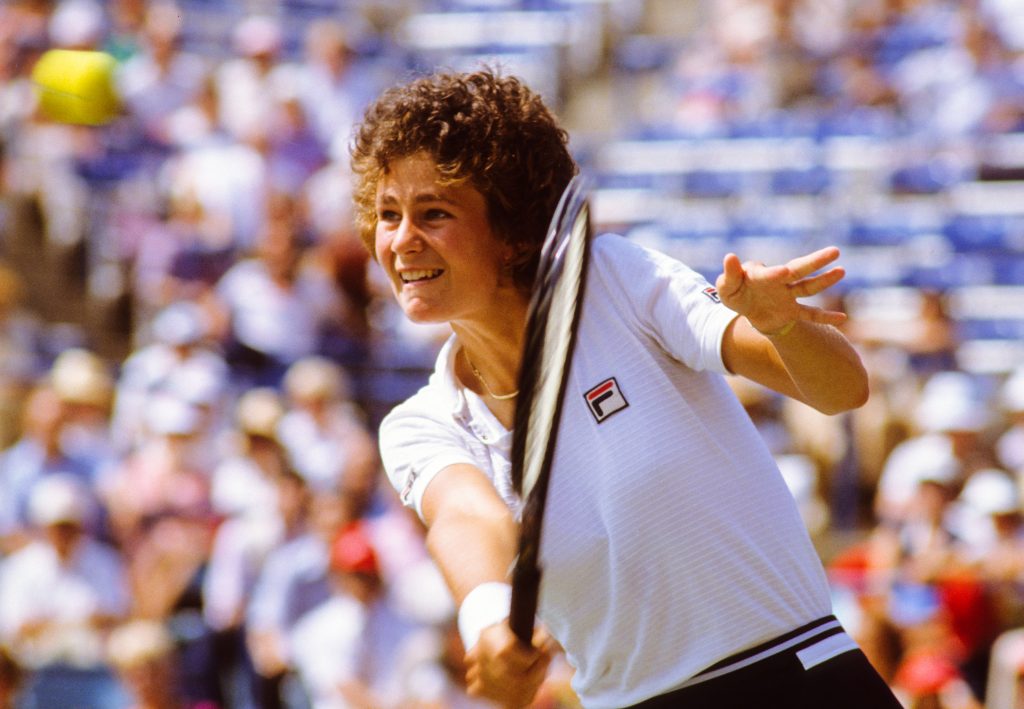 Can Rafael Nadal do the Year Grand Slam?
12 months ago, I would have said 'not a chance in the world', but now he's two legs up, had the foot procedure after the French Open and he's looking good. He doesn't start as my favorite to win Wimbledon, but he's in my top two or three picks. It's possible that he can go into the US Open like Djokovic last year and already be three legs up. 
It's a really intriguing part of this year's Wimbledon, if he can get through the semis and into the final, the excitement will really build. What he's shown us by winning Grand Slams 21 (in Australia) and 22 (in France) and everything he told us afterwards about the foot, I think they were his two greatest accomplishments at this stage of his career. It could be one of those magical runs. 
What are your thoughts on Novak Djokovic coming back to play on grass?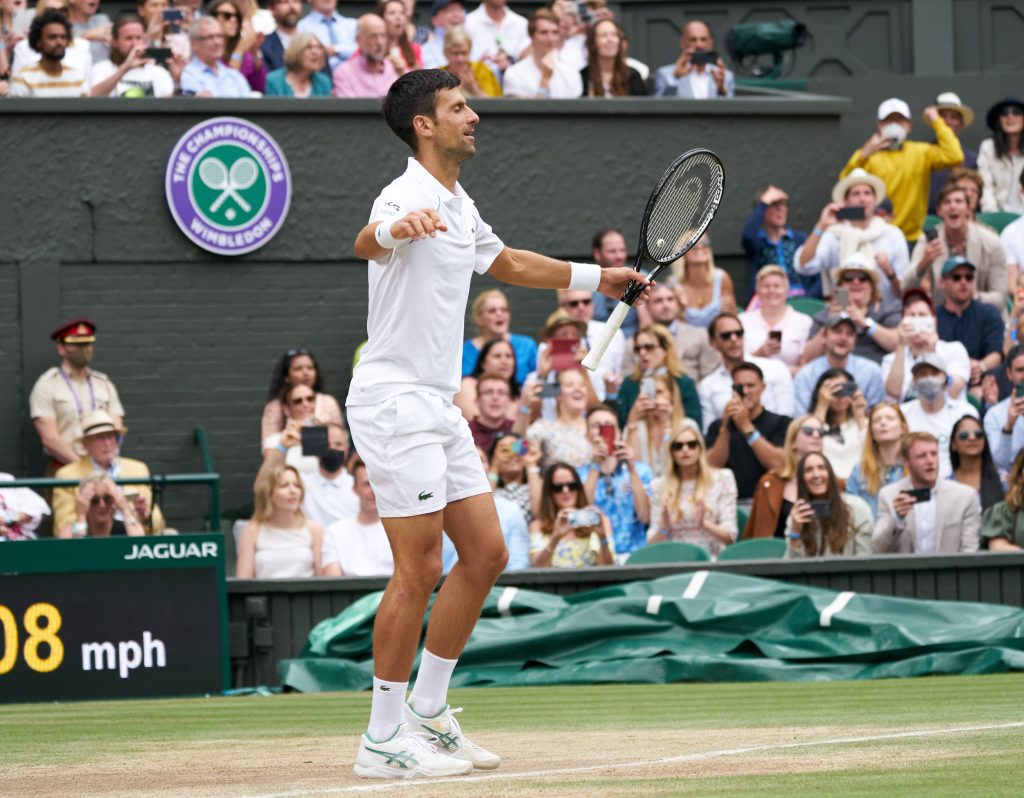 He is my favorite to win. His grass-court game is superb, he's won the last two Wimbledons played, and I feel like the French Open getting back to the five-set format, I think he'll be much more ready for this compared to Paris. Playing grass for him is a different ball game compared to clay. He has the hunger and desire to do well. He won't want Nadal to go three Grand Slams ahead of him after defeat in France and the debacle in Australia earlier this year. 
I think he'll find a way to win, he's my number one pick. His movement on grass is unbelievable, he's learned how to be a bigger server on grass, and he's still the best returner in the game. I wish he played a pre-tournament warm-up, but I have a feeling that after all the clay-court tournaments he played in the spring, he must have felt like he was running on empty after the quarter-final defeat in the French Open. 
What about Matteo Berrettini after his Queen's success?
He would probably be my third pick behind Djokovic and Nadal. To have an injury and be out for so long, the timing was perfect for his comeback on his favorite surface. To win back-to-back titles was a great achievement, I think he looked at what Nadal did after a long break and Federer after injury in 2017. Those kinds of results set a great example for players coming back from a layoff, it shows that anything is possible. His serve and forehand, in that order, those two weapons on grass are as good as there are in the men's game. 
He likes to hit the backhand slice and while that stays low, his forehand then dictates the play. He is certainly a contender and he'd be a popular winner because Wimbledon hasn't had a men's champion outside the big four since Lleyton Hewitt in 2002. This major is a tough one for outsiders, alongside Roland Garros of course after all of Nadal's success there.  
What are realistic expectations for Emma Raducanu at Wimbledon?
It doesn't really surprise me that she's had her struggles. After my first US Open at only 16-years-old, I reached the final and lost to Chrissie Evert. That was back in the late 70s at the start of the big tennis boom, it was in my home country. There was a lot of attention and I was still an amateur. I didn't have any commercial obligations and that makes a big difference these days, completely different to what Raducanu is facing right now. It makes you wonder if somebody with experience of that situation, what she might face, might just say, 'let's not overload the off-court obligations and partnerships'. Obviously, you want to capitalise, I completely understand the business side of things. The US Open was my only Major final, you never know how many more you might reach. It's about finding a balance between the off-court obligations and on-court practise. The situation has been further compounded by a lot of different coaching transitions, which I'm not in favor of. 
I don't know why it's been so complicated to get a coach to help for this next phase of time, but it clearly has been. I don't expect a lot from Raducanu at Wimbledon. She's had a lot of injuries, not enough time on the court, and there's plenty of pressure back at her home slam, the place where she didn't return to the court to finish her match 12 months ago. Putting all of that together, I'd be surprised if she made a deep run. It would be great if she did for women's tennis – the game is always in a great place if there's British interest at this tournament, we've seen it before with Henman Hill and Murray Mania. To have that buzz in the women's game would be great- we haven't seen it since Virginia Wade and Sue Barker, apart from a couple of deep runs by Jo Konta in 2017 and 2019.  
What about Serena Williams, making her comeback after a year off?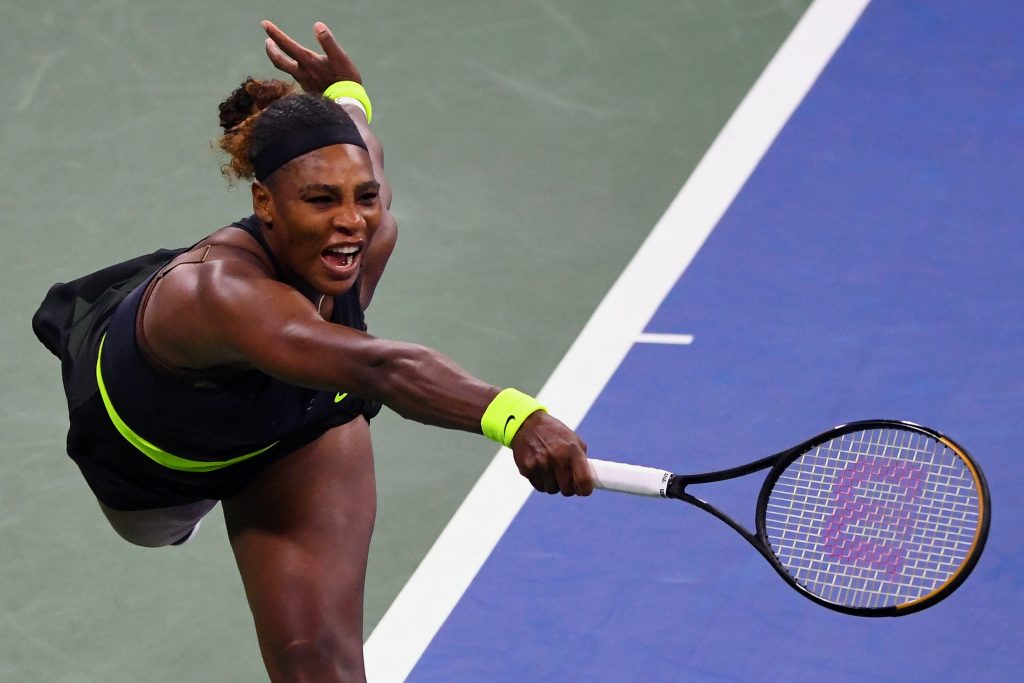 It's interesting that she's playing doubles at Eastbourne. I don't think that we'll learn too much because we won't see her full court movement, but her serve still looks beautiful. In doubles, you don't always serve your hardest, it's about getting first serves in and adding more spin. She looks good so far, but she's had a full year out at the age of 40. If the arm is firing at 2017 levels, and she's tough to break on serve- it's the best serve in the history of women's tennis. She could push into the second week granted a decent draw, but that could prove the key she could have to face Swiatek or any of the other top players. There won't be any draw protection for her, but I think that's probably the least of her worries. 
When I woke up and found out that she was competing at Wimbledon, I thought 'great!'- I didn't think it would happen. There were no signs of it on social media, and it caught me off guard. The ranking points don't matter, she wants to figure out if there's still a way to win that 24th Grand Slam, and grass is her best opportunity. 
Would she be tempted to retire if she won Wimbledon this year? 
It's definitely something that will be mentioned- the rumours around the press circulated when Nadal won at Roland Garros last month. I think the hamstring injury at Wimbledon last year motivated her to come back this time, not being able to finish on Centre Court. Maybe that played on her mind; she didn't want that to be the last vision of her playing major tennis on what is probably her favorite court in the world. 
It could have been endorsement-related, maybe the sponsors said 12 months or more injured meant that she was theoretically retired? Maybe her coach Patrick Mouratoglou teaming up with Simona Halep meant that she thought "OK then!". He waited a long time for her to come back, but at a certain point everyone must move on. I really look forward to her first Wimbledon press conference to see if she opens up about the process, what made her want to come back and play this tournament specifically. It's great that she's returning, as it could last anywhere between one round and seven. 
What do you think of Carlos Alcaraz and the next generation of talent in the men's game?
Alcaraz is a pretty big unknown on grass. He's the new star of 2022, just the way he played the end of the hard court season and throughout the clay season. He looks levels ahead of the likes of Sinner and Ruud. I know Ruud made the final at the French, but he had the favorable side of the draw. Fair play to him for that, but looking at what Alcaraz did from Indian Wells to Madrid- the way he played through the whole circuit was unbelievable.
We'll see how he makes the transition, Nadal has learned how to adapt his game to play on grass and Alcaraz has even more weapons for the surface. He has a bigger serve, harder shots and his movement is impeccable. I can't see any reason why he can't be very good on grass. Alcaraz likes the volley too, but he could come up against someone with more experience on these faster courts, like a Denis Kudla, who could make it really awkward for him. Wimbledon crowds will take to him, though. He has charisma seeping out of everything. 
It's interesting that Jannik Sinner is working with Darren Cahill now, whose coaching record I would put up against anyone in tennis. I think he can make a big impact, and interestingly he's proven that he can make a big difference with his players in a short space of time. Sinner is hovering around the top 10, but it's fine margins to go even further forward at that level and Cahill is perfect to work with him, especially if he comes up with some good strategy on grass. He'll really help with his self-belief. It's a shame that Seb Korda is injured because he's a solid player on this surface.  
Looking at the US Men's game, is there a deeper rooted issue as to why they have struggled in Grand Slams over the last 15-20 years?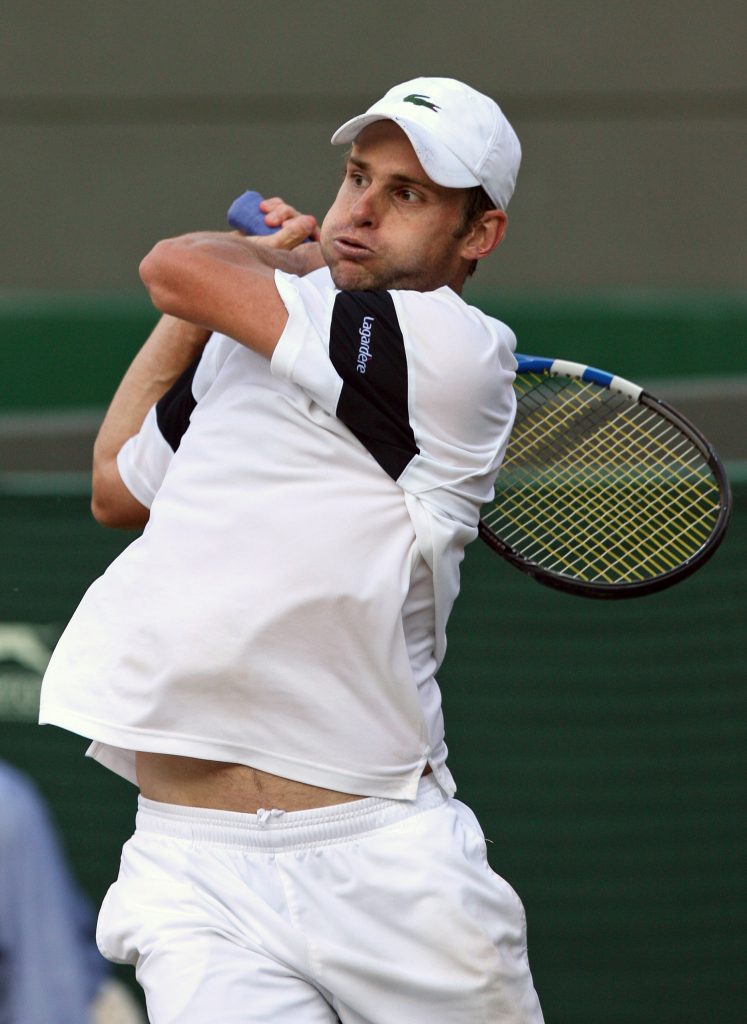 We can't believe that it's 19 years since Andy Roddick won the US Open. There hasn't been a US Grand Slam men's finalist since Roddick in 2009 at Wimbledon, either, and it's hard to see where the next one is coming from. None of the Americans coming through stand out like Alcaraz, Sinner or Ruud. We've looked at it from all angles, obviously the sport is more popular now in different parts of the world. I know Wawrinka and Murray won three Grand Slams each and a few players have snuck in with the odd one apart from the big three, but it's been a rough go. 
A lot of great players have come and gone like Tsonga, Berdych, Ferrer, and they've been much better than the US players who have come through in recent years. We simply haven't had the talent, and by talent, it's not just ball-striking; it's the full package. It's like what we see with Federer, Djokovic and Nadal, it's about the mindset. It's how you handle the big moments, the training, discipline, technique, strategy and the team you choose to have around you. It's comprehensive and the US guys just haven't had it. Are we a bit softer in the US with our players? When you look back at the players we used to have like John McEnroe, Billie-Jean King, Jimmy Connors, they had that street-fighting attitude, even Chrissie Evert did it in such a sporting fashion. They were all brutal competitors, and I just don't see a lot of that around right now. 
They don't have that extra ingredient that Nadal and Djokovic have, or that McEnroe and Connors had. We've got a lot of good servers, players who are good with forehands and backhands, but it takes far more than that and there's been some intangibles that have been missing for a long time. 
What about your thoughts on the US women? That area seems to be going in a positive direction?
The women have really been holding their own. Even in the era with Venus and Serena not playing. We had Danielle Collins in the final of the Australian Open, Jessica Pegula being consistent on all surfaces, Sloane Stephens won a US Open, Madison Keys has made a Slam final, there's just a lot of good talent out there, without anyone quite approaching the same levels of Ash Barty and Iga Swiatek. 
I think Coco Gauff is the one that everyone's had their eyes on. She had that Wimbledon run in 2019 and reached the final of the US Open Juniors when she was 13 or 14. People have been looking at her as a future Major champion and number one. Unlike Raducanu, she's gone in the opposite direction. Gauff has progressed naturally and improved gradually, only losing in the French Open earlier this month against an impossible player to beat on clay at the moment. She will appreciate the crowds being back, as she feeds off the energy, but everyone will be watching her forehand to see if it breaks down, it can be a bit vulnerable when she gets tight. You don't have much time on grass, you must get lower, and I'd be interested to see how many players now target her forehand compared to three years ago when she burst onto the scene, as that slight weakness isn't a secret anymore. 
She does like the surface, though, and is a great mover. If the serve is working, she won't need to worry about those long, grinding rallies. She needs to use her doubles skills, move forward, use the volley, and take some balls in the air. She is certainly one to watch. 
Who do you think will win the women's tournament? 
It's hard to ignore a dominant number one like Swiatek, who was on a crazy run of form and defied all of the pressure of being a favorite at the French Open. On this surface, she won't feel quite as much scrutiny and she's not quite as big an overall favourite, despite winning the Juniors here in 2018. The tournament was cancelled, though, in 2020, and for her and a lot of the younger players, missing Wimbledon early in your career could be quite a big disadvantage, as you only play on grass for a maximum five weeks a year if you make the second week of Wimbledon. 
There's a lot we don't know about a lot of these younger players on a grass court. More players in the draw will think that they have a greater chance to beat Swiatek on grass compared to clay, whereas I don't think many of them had a lot of belief in Paris. 
Since Barty retired, there's a lack of consistency in the Slams amongst other players apart from Swiatek. My second choice would probably be Ons Jabeur, maybe Coco Gauff next, followed by Krejcikova if she's healthy. She has a natural grass court game, I wish I could say Kvitova but she's shown very little so far this year, and the same applies to Muguruza, who is also a past Wimbledon champion. Raducanu has been injured most of the year and not played enough matches, Fernandez is out, Osaka is missing with injury. It's a really tough year to call the winner. 
Circling back to Serena, between those players and then the Russians being out, it probably is a weaker field than usual. On a grass court where not as many players feel comfortable, it's not a bad opportunity for Serena to come back. I'd still make her around my sixth or seventh favourite, but she's not completely without a chance. 
You mentioned the lack of Russian players and ranking points this year; Wimbledon would never be classed as just an exhibition tournament, would it? 
No, never. Prize money is a huge incentive and is the main difference between a Grand Slam and an exhibition. When you play an exhibition, prize money is locked in. With Wimbledon you have a huge financial upside for every round that you make. A lot of players, especially in the Women's game, are down on income since Covid. There's many good grass-court players here who are hungry to win it. When the players physically arrive and see Centre Court, the fire will be lit for all of them. 
---
Pickswise's tennis handicappers are on hand throughout the entire season, bringing you the best free expert Tennis Predictions and Tennis Picks from top events including the US Open, French Open, Wimbledon and the Australian Open.