NFL
Back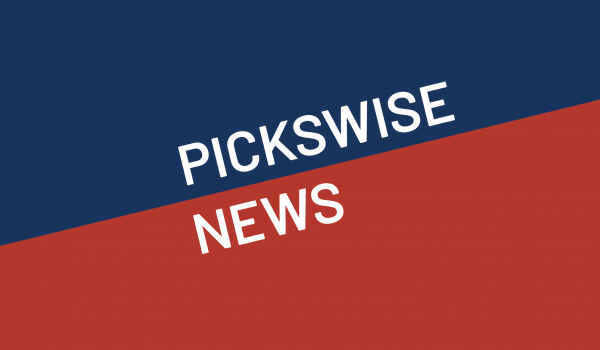 2019 NFL Over Under Win Total Predictions For NFC South Division
The NFL combine has come and gone, free agency is in full swing, and the draft is right around the corner, Heck, OTAs will be here before we know it. Thus, it's time to start discussing 2019 team over/under win totals. As usual, the NFC South is expected to be one of the more intriguing divisions. New Orleans dominated it in 2018 and should have made it to the Super Bowl, but another playoff heartbreak will make for a long offseason. Atlanta is rarely short on talent, but it has been lacking in results over the past two years. Carolina and Tampa Bay have potential, but can they finally put it all together?
New Orleans Saints: 10.5
The Saints should have played in the NFC Championship in 2017. They should have played in the Super Bowl in 2018. Neither happened (although it wasn't entirely their own fault against the Rams a few months ago). Fortunately for New Orleans, however, right now we are only worried about the regular season–and in recent regular seasons this team has been stellar. Quarterback Drew Brees led the Saints to an 11-5 mark in 2017 and to 13-3 this past year. The 2017 squad produced Rookies of the Year on both sides of the ball (running back Alvin Kamara and cornerback Marshon Lattimore).
Brees isn't getting any younger (he's a man! He's 40!), but he is surrounded by enough youth to keep him feeling perhaps differently than what his age would suggest. The future Hall of Famer has at least one more outstanding season left in him. The Saints may not be quite the juggernaut they were in 2018, but going over 10.5 does not seem like it's asking too much. Pick: Over. 
Atlanta Falcons: 8.5
The Falcons have not exactly done a lot with their roster this offseason, but that doesn't mean they won't improve on their 7-9 record from 2018. Atlanta was arguably the most banged-up team in football. Actually, it might not even be arguable! Running back Devonta Freeman basically missed the entire year, safety Keanu Neal suffered a season-ending injury in Week 1, and linebacker Deion Jones also got hurt in the opener and did not return until his team was already out of it.
With all three of those players presumably returning at 100 percent or at least close, Atlanta is once again beginning a season with a playoff-caliber roster. Quarterback Matt Ryan is still in his prime, with one of the best wide receivers in the game (Julio Jones) at his disposal. If a couple of modest but important free-agent signings can shore up the offensive line and give Ryan better protection, double-digit wins are possible.  Pick: Over. 
Carolina Panthers: 8.
Carolina still has Cam Newton running its offense, and he benefits from a formidable weapon in running back Christian McCaffrey. Nonetheless, this seems to be a franchise that is stuck in neutral at the moment. The Panthers have not won a playoff game in three seasons since reaching the Super Bowl, compiling records of 6-10, 11-5 (lost a wild-card game to New Orleans), and 7-9.
They weren't great on the defensive side of the ball in 2018, either, even though they feature Luke Kuechly at middle linebacker. The defense finished 15th in the NFL overall and 19th in the scoring department. This team has plenty of individual stars, but the sum hasn't added up and there are not a whole lot of reasons to think things will suddenly come together in 2019. Pick: Under. 
Tampa Bay Buccaneers: 6
Tampa Bay has been waiting for Jameis Winston to deliver the goods since it made him the No. 1 overall pick of the draft in 2015. He has not yet taken the Buccaneers to the playoffs. In fact, they have not made a postseason appearance since 2007–when Jon Gruden was their head coach. Since Gruden departed following the 2008 campaign, this franchise has been changing head coaches at an alarming rate. Tampa Bay is now being led by Bruce Arians, who has replaced Dirk Koetter (returned to Atlanta as offensive coordinator).
Arians is known as a quarterback whisperer, so the pressure is on him to take Winston to new heights. There is no more QB carousel with Ryan Fitzpatrick, which could be a good thing or a bad thing. It's Winston or nothing. Of course, even if Winston plays well it's not anything close to a foregone conclusion that the Buccaneers will start winning. After all, they stunk on defense last year (27th total and second-to-last in scoring). Pick: Under.
Last updated: Tue 28th May 2019