BetsByBob's March Madness Sweet 16 Day One Contest Picks and Predictions: Bears claw out another win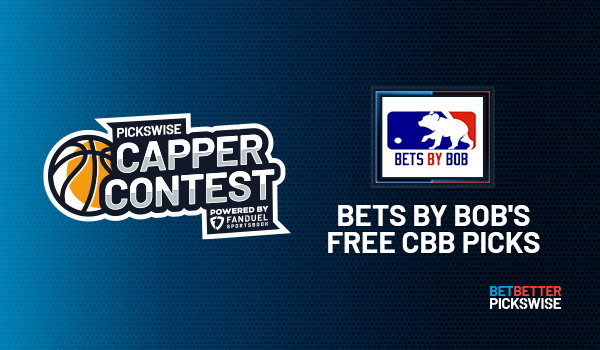 March Madness rolls on, as the NCAA Tournament returns with us getting to crunch time and the Sweet 16. We've had plenty of upsets with all brackets wiped out, and still there's a lot of action let to get excited about. I'm currently tied for the best record in the Pickswise $10,000 Capper Contest and sit just one point off the top of the leaderboard. So let's hope for some more winning picks today and to get some momentum going!
Make sure you also check out the Pickswise team's picks on the side and total for EVERY game of the NCAA Tournament. Let the madness continue!
Baylor Bears -6.5 to beat Villanova Wildcats
What a time to be finding your groove again. Baylor finally had a game where they looked like themselves before they went on a COVID-19 break back in early February last Sunday against Wisconsin. They lit it up from deep going 17-38, just like they had much of their season. More importantly, they were able to force 14 turnovers against an experienced Wisconsin team that was one of the best teams in the nation to not do exactly that.
Now they take on a Villanova team who also doesn't turn the ball over, but I think the loss of Collin Gillespie finally catches up to the Wildcats in this one. Baylor should be able to get good shots again against a Villanova defense that isn't anything to brag about. While I don't think the Wildcats turn the ball over to the extent the Badgers did last weekend, I still think this is near a double-digit win for the Bears.
Be sure to check out the full game preview for Villanova Wildcats vs. Baylor Bears.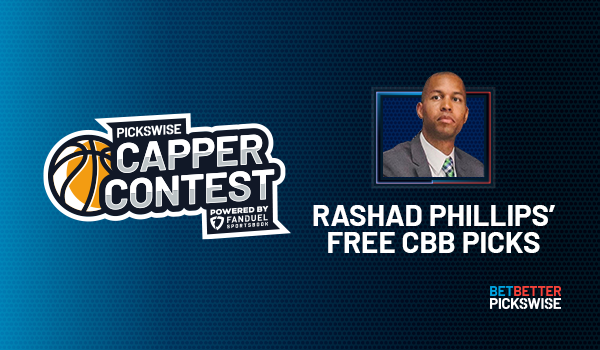 The king of March Madness upsets, Rashad Phillips, is back with his best picks for the Sweet 16, where he has found another valuable underdog! Read his predictions here.
Arkansas Razorbacks -11 to beat Oral Roberts Golden Eagles
Oral Roberts has played upset to both Ohio State and Florida, while being double-digit dogs against both. People love a good Cinderella story, and the Golden Eagles were a popular bet against Florida. I was on them myself in that spot, but will be going against them here.
Both these teams play at a frantic pace, and I am expecting this one to be a track meet, but the Golden Eagles have a tough task scoring against a stout Razorback defense. Arkansas should easily control both the offensive and defensive boards in this one, and in a game with an above-average number of possessions, those extra ones add up quick when you're getting out-rebounded. Oral Roberts has been on a good tournament run, but it comes to an end in the Sweet 16.
Be sure to check out the full game preview for Oral Roberts Golden Eagles vs. Arkansas Razorbacks.
Houston Cougars -6 to beat Syracuse Orange
Here I am again, betting against the Syracuse Orange who just keep burning me. I have to trust my numbers here, and this line is about two points short because of Syracuse's recent success. Buddy Boeheim has been unreal in the past two games, and will have to come back down to Earth at some point.
Houston has the talent and the length to put a stop to this Syracuse scoring explosion, with the focus being on slowing down Boeheim. The Cougars are elite on the defensive side of the ball, and with Quentin Grimes and company, they should be able to get theirs as well. Everyone is loving the 'Cuse again here, and I am going to be rolling with Houston who narrowly squeaked by with a close win against Rutgers on Sunday. Not often do you get buy-low, sell-high spots in the tournament, but this is one.
Be sure to check out the full game preview for Syracuse Orange vs. Houston Cougars.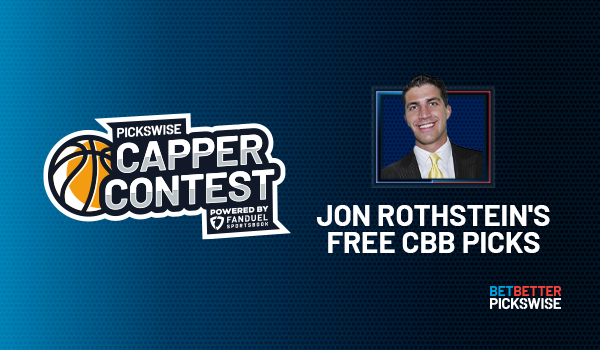 CBS analyst and college basketball expert Jon Rothstein went 3-0 with his best picks for last Monday's second-round action! Read his predictions for Saturday's Sweet 16 games here.