2022 F1 Season Betting Preview: Back Max to prove he's a real champion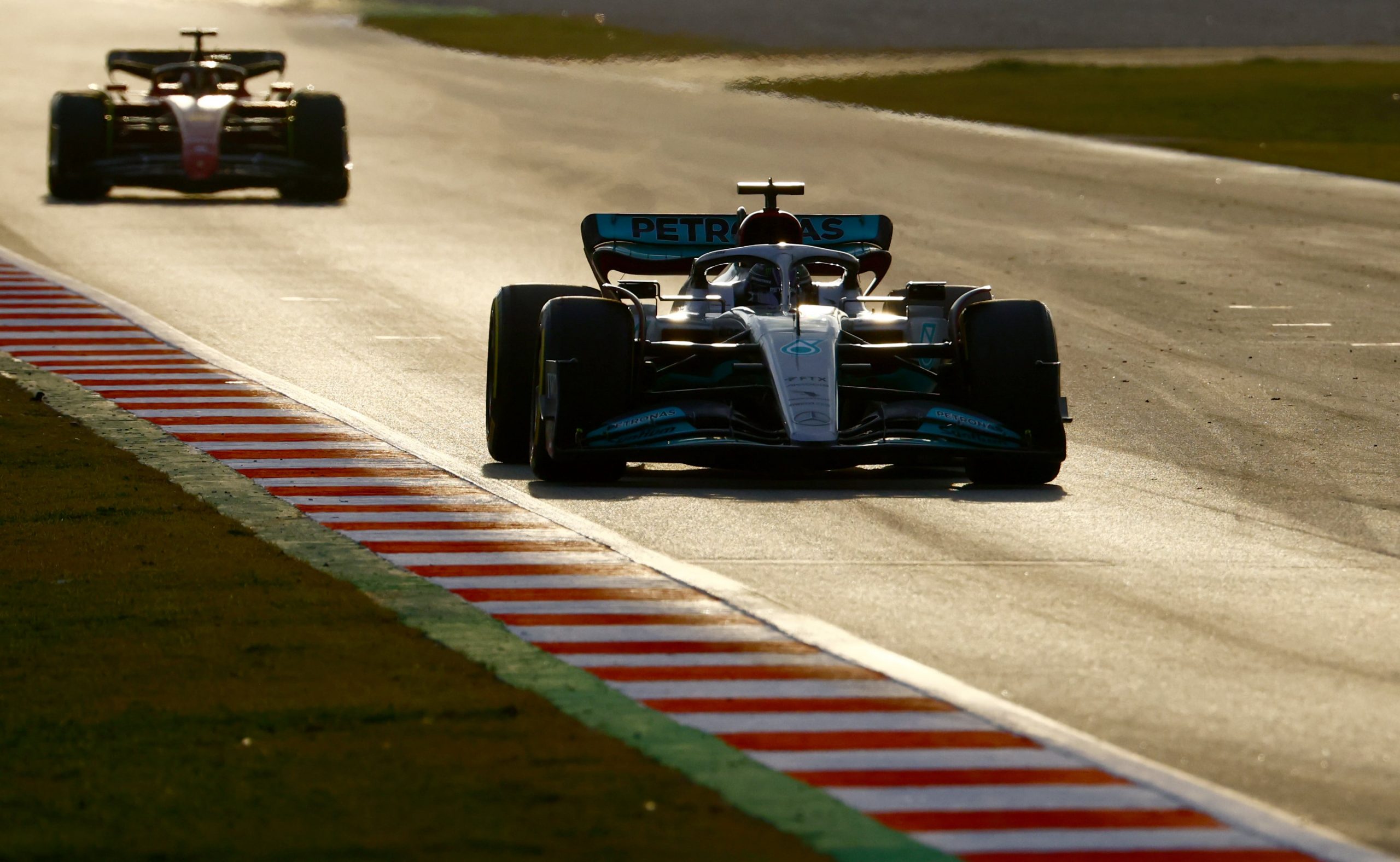 After one of the best seasons in history, and a hugely controversial finish, Formula 1 is back for its 2022 season, which starts in Bahrain this weekend. Not only do we get a new 22-race schedule, with new tracks, we also get new-look cars after major regulation changes.
There are a variety of ways to bet on Formula 1 across the season. There are of course, season-long bets — hence the reason for this article. But you can also bet on individual races throughout the year. Below you'll find a preview of the bets I like the best for the 2022 championship, but before we get there, let's break down a bit about how to bet F1.
How does betting on F1 races work?
The most popular type of bet to make on races, regardless of it being F1, IndyCar, or NASCAR, is to bet outright winners of the races. These bets typically have the highest return on investment because you're picking one driver out of 20, to have a specific finish.
There are also a variety of props that you can place on each race from finishing positions to team props to head-to-head driver matchups. These bets can be easier to hit, if you bet the right ones, however the returns are lower.
Each week, for each 2022 F1 Grand Prix, I'll have a betting article out detailing the picks that I like the most for that week's race. All will be free here on Pickswise, of course.
DraftKings has added F1 to the DFS offerings on their site and app. If you are interested in playing DFS F1, I'll have a free write-up explaining and with picks for each race at dfsalarm.com.
Odds are from DraftKings Sportsbook at time of publishing.
2022 F1 season-long bets
Championship Bets
Max Verstappen +180
Lewis Hamilton, the 7-time world champion has +135 odds, but taking the +180 for Max Verstappen to retain the title is preferred. The Dutch driver was fast from the start of the year until the end in 2021, but his success was overshadowed by controversy when he caught a favorable ruling in the championship-deciding race. That means he's now out to prove he can win a title that doesn't come with an asterisk.
The sleek new Red Bull was one of the fastest cars in testing at Bahrain last week. If he can stay as driven and consistent as he was last year, there's a good shot he can go back-to-back and win a championship no one would have reason to complain about.
Hamilton was denied what looked set to be his record-breaking 8th title at Abu Dhabi, thanks to a controversial ruling from former race director Michael Masi. Mercedes didn't look great at testing, but they didn't last year either and got better as the year went on. Hamilton has also said that he's more focused and driven than ever, which is a bad sign for the rest of the field. It could take time for Mercedes to extract the performance from their radical-looking new car, though, making Verstappen the best early championship bet.
Charles Leclerc +700
Charles Leclerc has been on the shortlist of up-and-comers who could be potential world champions for the last couple of years. And this year he could have the car to make a serious challenge, with the Ferrari looking ready to contend. Leclerc finished in the top 5 10 times last year and they looked strong in testing. Leclerc has the skill to win consistently, he's just needed the speed. Now he has that and it could be time to see the Scuderia back on top of the 2022 F1 standings.
Leclerc's teammate Carlos Sainz (+1400) should not be discounted either. He finished ahead of Leclerc in the standings last year. His odds are bigger because Leclerc is seen by many as the lead driver, but Sainz doesn't lack for pace. He has finished 10th, 6th, 6th and 5th in the driver points over the last 4 years. With 20 top-10 finishes and 4 podiums, he could make another jump in the standings in 2022. 
Season-Long Props
Red Bull Racing to win the constructors title +285
Since 2009, Red Bull Racing have finished outside the top 3 just once, in 2014. They've been dominated by Mercedes, like everyone else, for the last several years, making them more than a little eager to get the title back. The new car might just be what Red Bull needs and that certainly seemed to be the case at testing. If Red Bull can keep their foot on the gas all the way through the season, they should be able to come away with the constructors title this year.
Carlos Sainz over 19.5 top-10 finishes +150
Sainz had 20 top-10s last year. His worst finishes were 11th twice. This year's Ferrari appears faster relative to its rivals, so why not take plus-money on him to do it again? He doesn't need to reach the podium, just beat half the field 20 times to finish in the points.
Lando Norris over 3.5 podiums +160
McLaren wasn't the quickest at either 2022 F1 testing session, but this line seems low. Norris had 4 podiums last year and should have had his first win at Sochi, if not for a failed gamble to stay out on slick tires in a rain shower in the closing laps. If we take testing times at face value, McLaren should still be challenging towards the front. Improving the car throughout the season should get them to at least a repeat of last year's total, if not better.
At Pickswise we offer free NASCAR Picks for today's race including analysis and NASCAR betting advice from expert NASCAR handicappers.