NFL
Back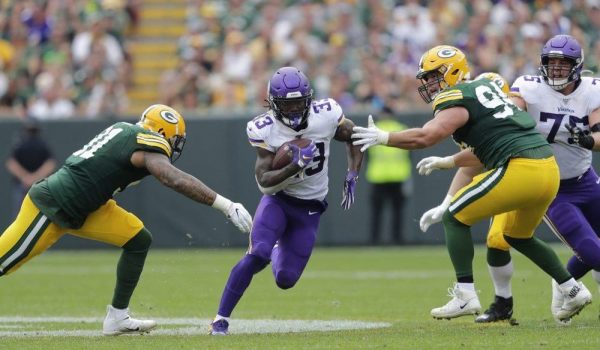 5 things to watch in week 16 of the 2019 NFL Season
Well, it's the home stretch for the NFL, as it is week 16 and with the final two weeks, things could get exciting, as teams throughout the league look for their final chances to improve their standing, or even lock up a playoff spot. This week is super important, as they are some huge key divisional match-ups, including a huge clash for the NFC North between the Packers and Vikings, and the Bills visit the Patriots, and a win for Buffalo could tie them with New England. Plenty of interesting match-ups, but with that lets dive into the 5 things to watch in week 16.
Can Drew Lock bounce back?
Drew Lock's first two starts resulted in wins for the Broncos, but in week 15, things didn't go the way many fans hoped it would. Lock had a terrible day in Kansas City, as he really struggled and the Chiefs were able to take care of business against their division rivals. Given they were playing in some crazy snowy weather. The breaks on the Drew Lock hype train sure slowed down, but with the ugly defense of the Detroit Lions coming to Mile High, Lock has a chance to have a bounce-back game. He will need to play well in these final two weeks to keep the Broncos in a good place for the future.
Steelers QB Situation
The Steelers get a somewhat easy match-up this week, as they face the New York Jets. If this team wants to be a playoff team, they need to get a win over New York. Yet quarterback Devlin Hodges is coming off a Sunday Night Football game against the Bills in which he literally layed a duck. Now the team isn't sure if they are going to keep Hodges as the starter. But is Mason Rudolph even worth going back-to at this point? It will be interesting to see if they can take care of business against the Jets.
Jameis Winston is on fire
There has been a lot of strong quarterback performances throughout the league this season, but the past few weeks have been some of the biggest moments for Jameis Winston in his career.  He has been one of the best performers the past few weeks including throwing for more than 450 yards in consecutive games, becoming the first quarterback in NFL history to do so. The numbers have been outstanding, but those have come against some of the league's worst teams. Now he has a real chance as the Buccaneers face the Houston Texans on Saturday in a nationally televised game. If Winston can perform in the final two games, his future looks intact, but if he flops then this could be the end of Famous Jameis at least in Tampa.
AFC East Showdown
The Buffalo Bills visit Gillette Stadium in Foxborough for a clash against the New England Patriots. Buffalo comes in with a slight chance of not only winning the game but a slim chance of stealing the AFC East division title. Both teams have already secured their playoff spots. Even with a win for Buffalo, they would still need Miami to beat the Patriots in week 17. Which isn't a given. Buffalo hasn't won their division since 1995, and that is likely to change facing Tom Brady or the Patriots strong defense.  Whatever the outcome Saturday should be a game to watch.
Can Kirk Cousins get a MNF win?
There are a lot of things on the line Monday night, as the Green Bay Packers and Minnesota Vikings face-off. From the division title to playoff seeding, to the rivalry. Oh and also Kirk Cousins will look to pick up his first career Monday Night Football win. Odds are they come up a little short with the opponent being Aaron Rodgers and the red-hot Packers, but anything can happen, the Vikings chances seem a lot better with this game being in Minneapolis. Can Cousins defy the odds? We will have to wait and see.
Last updated: Fri 20th December 2019