Adam Ronis' 2021-22 NBA futures update and odds: Should the Warriors be favorite for the NBA title?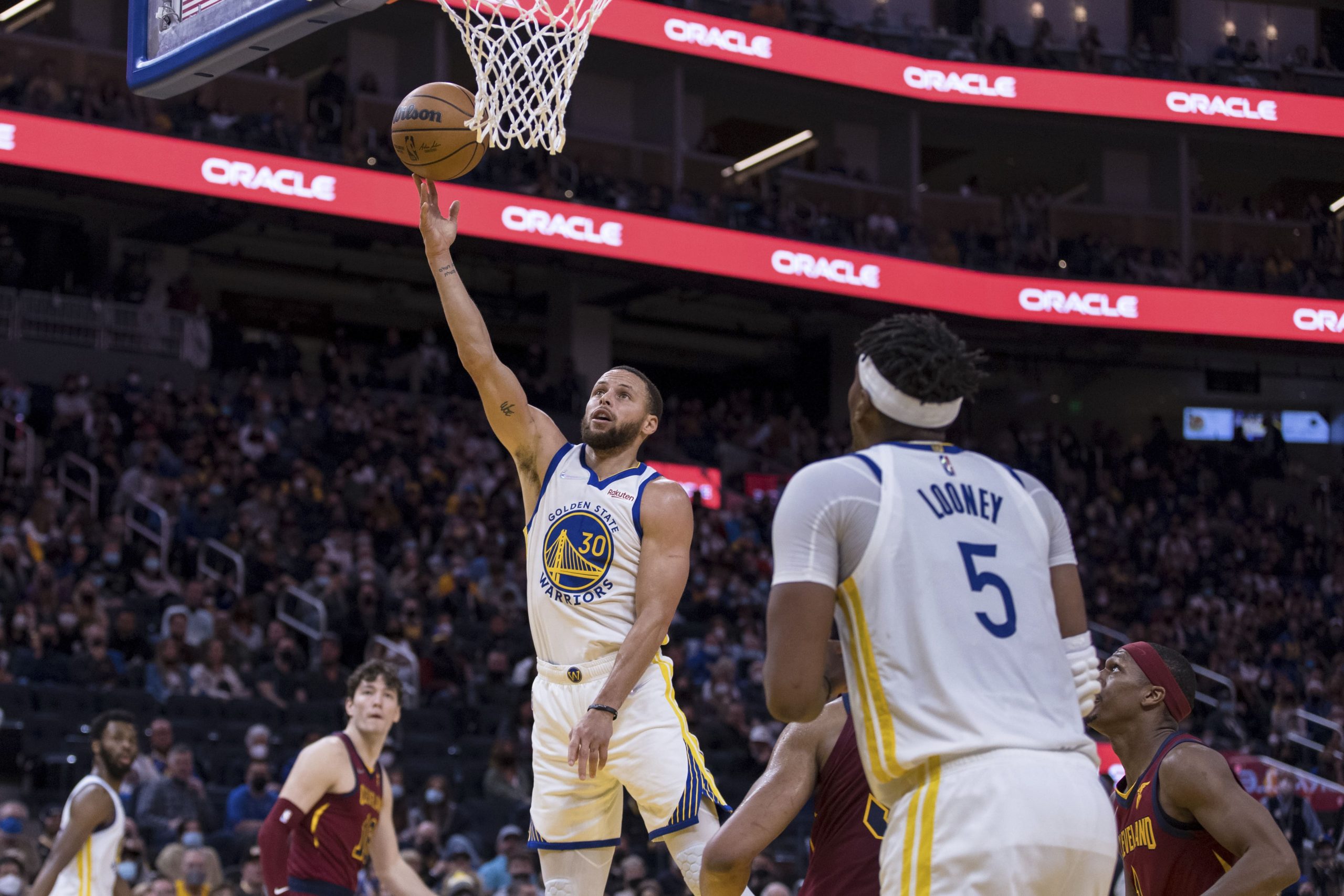 The NBA season is almost three months old. There has been a shift in some of the odds for futures and awards since the beginning of the season. Here's a look at the updated odds for NBA futures. All odds are courtesy of DraftKings Sportsbook, but always shop around for the best price.
2021-22 NBA MVP odds
Stephen Curry +140
Kevin Durant +190
Giannis Antetokounmpo +750
Nikola Jokic +1300
DeMar DeRozan +2800
Joel Embiid +4000
LeBron James +4000
Curry was the clear favorite for a while, but Durant has closed the gap. Curry is averaging 26.8 points, 6.1 assists, 5.5 rebounds, 1.4 steals and averaging 5 3-pointers per game. Curry isn't having one of his better shooting seasons, at 42 percent from the field, including 38.4 percent from beyond the arc. As long as the Warriors remain one of the best teams in the NBA, Curry will be in the mix.
Durant is having a great season and the Nets are battling for the top spot in the Eastern Conference. Durant is averaging 29.8 points, the most in the NBA, 7.7 rebounds, 5.8 assists and 1 block per game, while shooting 51.8 percent from the field, including 36.2 percent from 3-point range.
The Bucks started the season slowly due to injuries and safety and health protocols, but have moved back towards the top of the Eastern Conference. Antetokounmpo can definitely win this award again. He is averaging 28.4 points, 11.4 rebounds, 6 assists, 1.4 blocks and 1.1 steals per game.
Jokic has similar numbers to last season, but Denver is 20-19 and has been battered by injuries and will make it very difficult for him to win with the guys above him having such great team success.
2021-22 NBA Championship odds
Brooklyn +245
Warriors +475
Suns +750
Bucks +750
Jazz +1100
Heat +1400
Lakers +1400
Brooklyn remains the favorite to win the championship. Kyrie Irving made his season debut last week, but he's can't play in home games based on the New York city vaccine laws.
The Warriors are one of the favorites to win the title and are a solid bet at +475. They arr 30-10 and Klay Thompson made his season debut on Sunday. James Wiseman should be back soon and the Warriors are in a great position to make a trade to win now.
The Suns are showing last season was no fluke. They definitely have a shot to win it all. The Lakers finally moved down after being the second favorite for most of the season. While LeBron James is playing at a high level and if Anthony Davis is healthy for the postseason the Lakers always have a shot, this team isn't championship-caliber.
The Heat are a good long shot at this price. Bam Adebayo is close to a return and Jimmy Butler has missed a lot of time.
2021-22 NBA Rookie of the Year odds
Evan Mobley -120
Scottie Barnes +275
Cade Cunningham +425
Franz Wagner +800
Josh Giddey +1800
Jalen Green +3000
All season, Mobley has been my pick and he's separated himself a bit recently. He's had a big impact on a Cleveland team that is one of the biggest surprises of the season. Mobley is averaging 14.8 points, 8.1 rebounds, 2.6 assists, 1.8 blocks and 0.8 steals, while shooting 50.1 percent from the field. Mobley's defense has been outstanding.
Barnes, the 4th overall pick, has been excellent. He is averaging 14.7 points, 8 rebounds, 3.5 assists, 1 steal and 0.9 blocks per game as Toronto has played better over the last few weeks.
Cunningham started the season with an injury then got off to a bad start, but has played better recently. He is averaging 15.4 points, 5.7 rebounds, 5.4 assists and 1.3 steals per game, but is shooting 38.6 percent from the field.
NBA 2021-22 Sixth Man of the Year odds
Tyler Herro -350
Kelly Oubre Jr. +1600
Jalen Brunson +2800
Montrezl Harrell +3000
Jordan Clarkson +4500
Dennis Schroeder +4500
Kevin Love +5000
Herro keeps pulling further away from the pack. Herro had a disappointing second season last year, but he's bounced back in a big way. He is averaging 20.6 points, 4.9 rebounds, 3.9 assists and averaging 2.7 3-pointers per game and averaging 32.8 minutes per game.
Oubre Jr. has been better with Charlotte after struggling with Golden State last season. He has cooled off recently, but there are a lack of good candidates for the award. Brunson has done a great job with Dallas missing Luka Doncic and Kristaps Porzingis at times, but he's been starting a lot.
NBA 2021-22 Defensive Player of the Year odds
Draymond Green -150
Rudy Gobert +260
Giannis Antetokounmpo +1100
Mikal Bridges +2500
Joel Embiid +3500
Myles Turner +4500
Evan Mobley +4500
Jarrett Allen +4500
Gobert has won the award in 3 of the last 4 seasons and has fallen behind Green. Golden State is first in defensive efficiency and allow 101.3 points per game, which is the lowest in the NBA. Green is the anchor behind the strong Warriors defense. Green is near the top in almost every defensive metric.
Gobert is currently in the health and safety protocols and Utah's defense has slipped. Gobert leads the league in rebounding and is second in blocks. Antetokounmpo can make a run if the Bucks get healthy and surge to the top of the Eastern Conference. Bridges could win this award one day. He's been a key piece of the Suns defense, which is ranked second in defensive efficiency.
Pickswise is the home of free NBA Picks and NBA Predictions. Check out the latest NBA Prop Bets and NBA Parlays as well as NBA Best Bets from our NBA experts.