Adam Ronis' 2021-22 NBA futures update and odds: Are the Suns being undervalued in the NBA Championship race?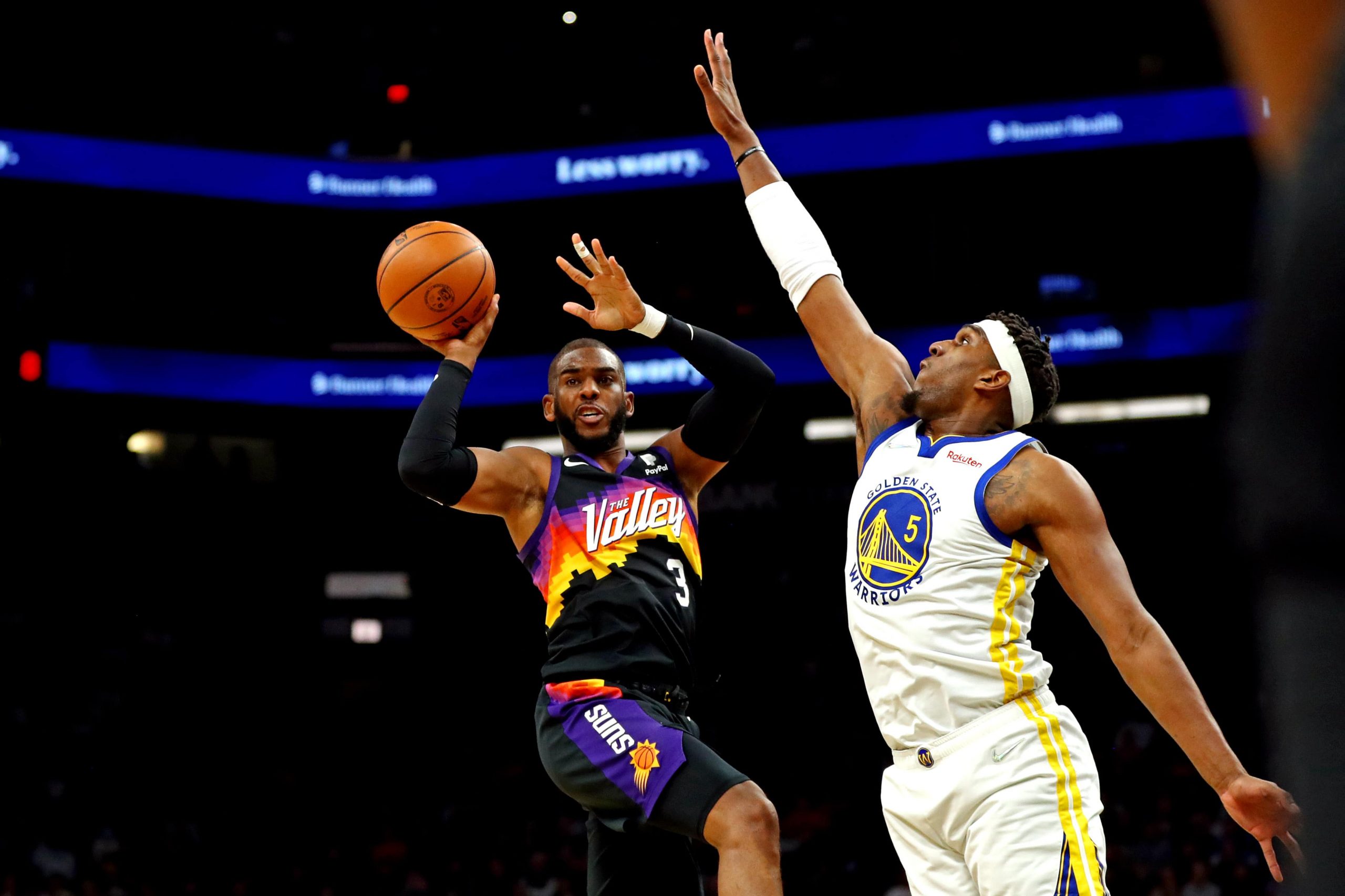 More than one month into the season, there has been a shift in some of the odds for futures and awards. Since the last look, not much as changed among the favorites, but there has been some movement. Here's a look at the updated odds for NBA futures. All odds are courtesy of DraftKings Sportsbook, but always shop around for the best price.
2021-22 NBA MVP odds
Stephen Curry +150
Kevin Durant +450
Giannis Antetokounmpo +750
Nikola Jokic +1200
Luka Doncic +2200
Joel Embiid +2200
Curry is the clear favorite, even with his poor shooting performance against the Suns on Tuesday in which he shot 4-for-21 from the field. Curry is aiming for his third MVP and is averaging 27.8 points, 6.6 assists, 5.7 rebounds and 1.8 steals per game. Getting Klay Thompson back will only help Curry as the Warriors are 18-3.
Durant has the Nets at 15-6, leading the Eastern Conference. Durant leads the NBA in scoring, averaging 28.6 points to go with 7.5 rebounds and 5.6 assists. Don't sleep on Giannis. The Bucks started slowly due to injuries and health and safety protocols, but they are surging at 13-8 following a 7-game winning streak. He is averaging 27 points, 11.8 rebounds, 5.9 assists, 1.8 blocks and 1.1 steals.
Jokic, the defending MVP, is playing great. His odds pose great value, but the problem is Denver will not have one of the best records and it's difficult to win the award. Michael Porter Jr. is out indefinitely following back surgery and Jamal Murray is still out recovering from an ACL injury. Jokic is averaging 26.2 points, 13.7 rebounds, 6.4 assists and 1.2 steals. Those numbers are close to what he did last season.
2021-22 NBA Championship odds
Brooklyn Nets +240
Golden State Warriors +600
Milwaukee Bucks +800
Los Angeles Lakers +850
Phoenix Suns +1100
Utah Jazz +1200
Miami Heat +1500
The Lakers finally moved from second to fourth, and there's no way I would bet money on them to win the title. They aren't built well and are a mediocre team. The Lakers are a team the public loves to bet on and that's why the odds are so high. I was on the Lakers under win total for the season. With a healthy LeBron James and Anthony Davis in the postseason, they are a threat but the rest of the roster isn't good enough.
The Warriors finally moved up and are still good value. They are 18-3 and will only get better when Klay Thompson and James Wiseman return. They also have the ability to make a trade to win now. The Suns continue to get no respect, even after winning 17 consecutive games. They have been on the fortunate side when it comes to health since the start of last season. They made the finals last season, have good depth and are legit. The Heat are a sleeper at this price.
2021-22 NBA Rookie of the Year odds
Cade Cunningham +250
Evan Mobley +250
Scottie Barnes +250
Jalen Green +700
Josh Giddey +1600
Franz Wagner +2800
Mobley appeared as if he was going to seize the award a few weeks ago, but then missed some time with an elbow injury and is back. Mobley is averaging 14.4 points, 8 rebounds, 2.5 assists, 1.8 blocks and is shooting 49 percent from the field. The Cavaliers lost 4 games without him and won 2 games since he returned.
Cunningham started the season with an injury and has worked his way to the top. He is averaging 13.8 points, 6.6 rebounds, 4.4 assists and 1.3 steals, but is shooting 36 percent from the field, including 27.4 percent from three-point range. Barnes is averaging 15.4 points, 8.2 rebounds, 3.3 assists and 1.2 steals, while shooting 48.6 percent from the field. If I were to put money on one of the three, it's Mobley.
NBA 2021-22 Sixth Man of the Year odds
Tyler Herro -140
Montrezl Harrell +1500
Jordan Clarkson +2200
Alex Caruso +2500
Buddy Hield +2500
Jalen Brunson +2500
Dennis Schroeder +3500
Ricky Rubio +3500
Yes, Herro has been that good. He is averaging 21.8 points, 5.7 rebounds, 3.7 assists and is shooting 45.4 percent, including 39.8 percent from three-point range. It's Herro's award to lose. Harrell has won the award previously and is averaging 16.1 points, 8.3 rebounds, 2.3 assists and is shooting 64.1 percent from the field.
NBA 2021-22 Defensive Player of the Year odds
Rudy Gobert +225
Draymond Green +300
Bam Adebayo +800
Giannis Antetokounmpo +900
Anthony Davis +1100
Mikal Bridges +1500
Gobert has won the award in 3 of the last 4 seasons and is the slight favorite over Green. Gobert leads the league with 14.5 rebounds per game and is fourth with 2.1 blocks per game. The Warriors' defense is first in defensive efficiency, with Green being a big part of it. Green won the award in 2016-17.
Pickswise is the home of free NBA Picks and NBA Predictions. Check out the latest NBA Prop Bets and NBA Parlays as well as NBA Best Bets from our NBA experts.