Best MLB player prop bets for today 6/11: Zack Wheeler's home cooking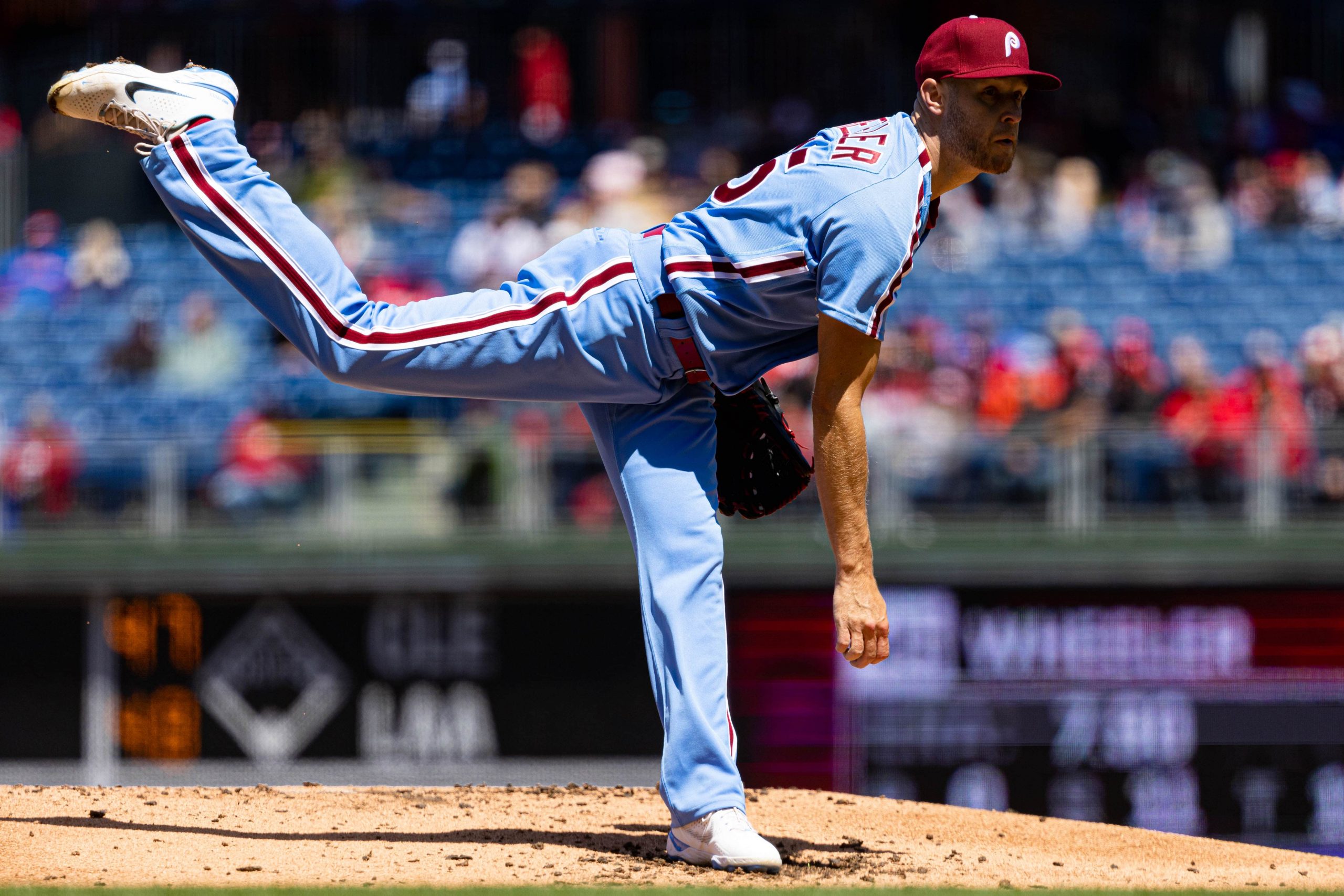 For the last 12 months I have shared my sports betting tips and plays on my Twitter page @shou_in.  I am incredibly thankful for the platform Pickswise has now allowed me. I update my record in my Twitter bio daily and am more than willing to answer any questions or provide help through direct messaging.  Read below to see what prop(s) I am eyeing up on Saturday's MLB slate.
Zack Wheeler (PHI) 6+ strikeouts/Phillies ML (-132)
Zack Wheeler (PHI) 7+ strikeouts/Phillies ML (+105)
0.5U on each play, risking 1.16U in total to win 1.02U. 6+/ML best odds on FanDuel Sportsbook, 7+/ML best odds on DraftKings Sportsbook at time of publishing.
Zack Wheeler has been a model of consistency for the Phillies during the last 2 seasons.  The former 7th overall pick has 42 starts over the last 2 years spanning a combined 270.2 innings pitched. He has gone at least 6 innings in 33 of those 42 starts, averaging 97.14 pitches per start.  Wheeler averaged 1.16 K/IP during this stretch and needs only 12.99 pitches per strikeout recorded.  He has thrown 6 or more strikeouts in 34 of those 42 starts, and 7 or more in 27 of 42,  including each of his last 7 starts. Now he draws Arizona, which has the 4th-highest K-rate against right-handed pitchers this season at 25%. When on the road that number jumps to 26.3%. Wheeler ranks in the 64th percentile or better in every Baseball Savant percentile category including an 88th percentile chase rate, while Arizona has the 4th-lowest chase contact rate.
The Phillies have been rolling as winners of 8 straight games. Bumgarner takes the mound for Arizona with his bottom 39th percentiles across the board. He has struggled with being hit hard and allowing the deep ball, with 6 combined home runs allowed in his last 4 starts alone.  Off 6+ days of rest last year, Zack Wheeler was 3-0 with a 1.89 ERA, .191 OBA, and 26 strikeouts in 19 combined IP.  I like Philadelphia to get the win behind a strong performance from their ace and his 1.73 home ERA.
Framber Valdez (HOU) to record a win: Yes (-105)
Odds available at DraftKings Sportsbook at time of publishing.
If you have followed me this season you know my affinity for Framber Valdez. For those who don't know, to record a win a pitcher must record 5 or more innings of work, and leave with a lead that is not squandered once he exits.  Framber has pitched 5 0r more innings in 30 of his 38 starts over the last 2 seasons, and 6 or more innings in 26 of 38 including each of his last 8 starts.
Valdez has a 66% ground-ball rate this season and has recorded the league's most ground-ball outs with 103.  The league-average ground-ball rate is 45% and Miami has the 6th-highest rate. As a result, he limits fly balls with just a 9.1% rate, 13.7% below the league average. Valdez ranks in the 95th percentile in barrel rate and 82nd in hard-hit rate. His pitches/PA of 3.7 ranks him just 95th highest of 117 qualifying pitchers. He is able to work deep into games and provide quality starts, which has led to a decision in 8 of 11 starts this year with 6 of them being wins.
The Astros ML is -275, but we get a -105 price for Framber to end as the winning pitcher and 10 of the last 11 left-handed starters to face Miami have gone at least 5 innings, qualifying them for a win.  Over the course of the season Miami has hit a league-worst .206 versus left-handed pitching with a league-worst .320 SLG, .596 OPS, .267 wOBA and 74 wRC+, while ranking 4th-worst in ISO at .113. They also have the highest K rate against LHP at 29.2% and the 6th-highest ground-ball rate as a team.
Braxton Garrett is a quality left-handed prospect for the Marlins but he is making just his second start of the season and is coming off allowing 4 runs in just 72 pitches.  He faces off against an Astros team that has hit lefties very well in the last 30 days, ranking 8th in wRC+ and 10th in ISO during that span. I love this angle for backing Framber and the Astros today.
Our Expert MLB handicappers look beyond the main markets with our MLB Picks and MLB Predictions, bringing you the best daily MLB Prop Bets.