Best NBA player prop bets for Celtics vs Heat on Tuesday 5/17: Tatum and Oladipo struggle to score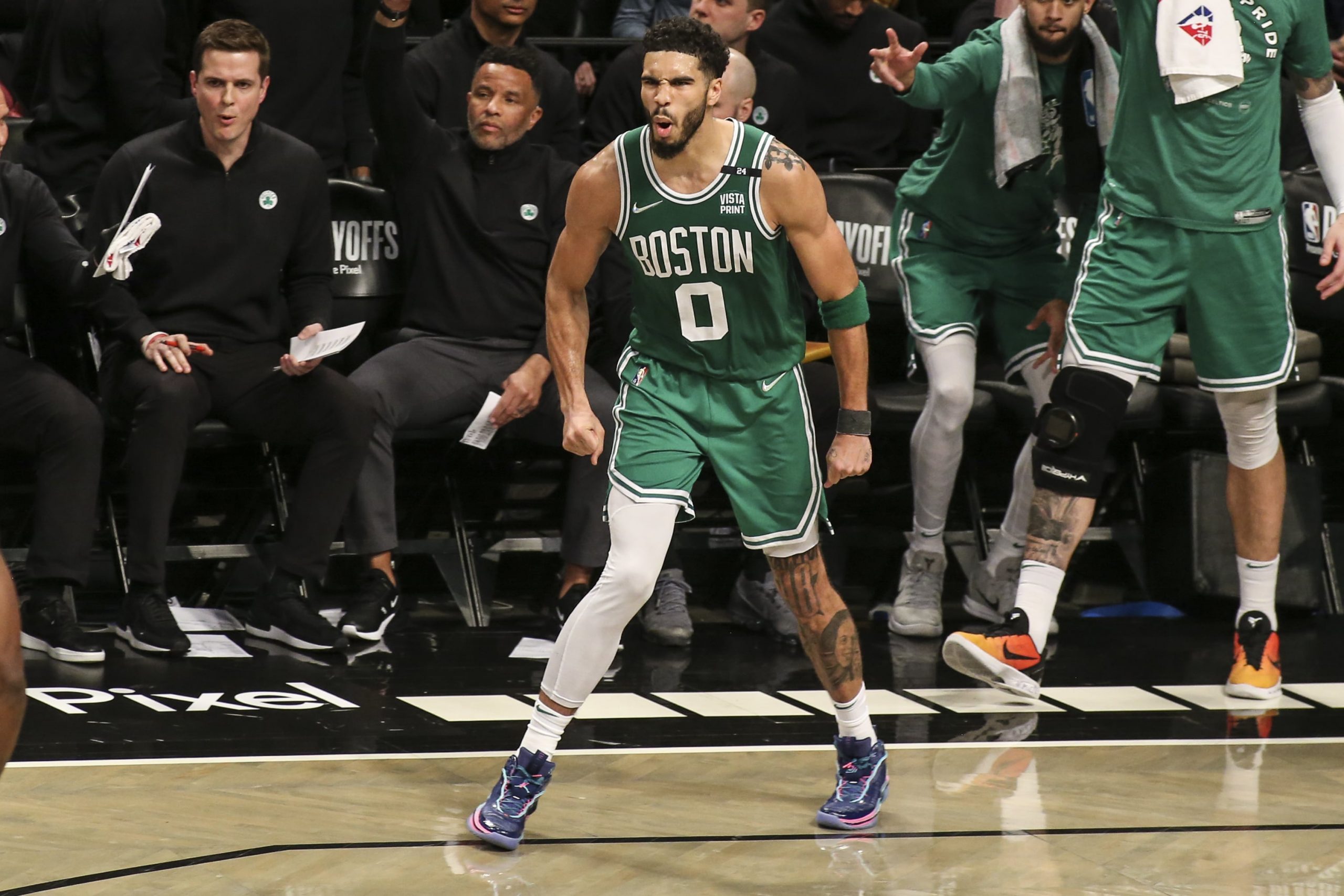 Pickswise was nice enough to give me the opportunity to write my plays up for you all. For those of you who don't know me, they refer to me as JutPicks on Twitter. I post all my plays with brief write-ups every day. Now I get to write even more with no character limit!
I pride myself in being as transparent as they come. My NBA record from last season and this season are listed in my bio alongside my MLB record. Without further ado, let's dive into my favorite play for Game 1 of the Eastern Conference Finals.
Victor Oladipo (MIA) under 10.5 points (-120)
Line available at DraftKings Sportsbook at time of publishing.
It is great to see Victor Oladipo back on the basketball court. He has finally found a home in Miami after countless injuries he sustained over the years. Oladipo was a much-needed spark plug off the bench for the Heat in their 3-2 series win against the Philadelphia 76ers. He averaged over 10 points per game and was over this line in half the games. Tonight, though, he gets a much more difficult matchup against the top defense in the league, the Boston Celtics.
If we dive deeper into the 76ers-Heat series, you will see that Oladipo will never be the primary scorer for the Heat when he is on the court. Sure he can create his own shot but most of the offense is running through Jimmy Butler and Tyler Herro when they share the court with Oladipo. Oladipo may find it difficult to score against the Celtics, who allowed the 3rd-least amount of points in the paint during the regular season. The Indiana product thrives in driving to the basket, creating contact and getting to the line. This will again be difficult for Oladipo as Boston fouls at the 10th-lowest rate.
Baskets are going to be hard to come by in this defensive battle. The game should slow down and I do not see Oladipo getting his usual volume. I have him slotted in at 9 points in what should be a hard-fought game 1 of the Eastern Conference Finals.
Be sure to check out our full game preview for Boston Celtics vs Miami Heat 
Jayson Tatum (BOS) under 27.5 points (-120)
Line available at DraftKings Sportsbook at time of publishing.
Jayson Tatum and the word "under" hurt the soul especially in the playoffs. But I love this play for many reasons.
The Heat have 4 guys on the court that can give Tatum a difficult time. Miami is known to constantly switch ball-screens and it helps that Bam Adebayo, arguably the best perimeter center in the league, can come up and challenge Tatum. We saw in Game 7 against the Milwaukee Bucks that the Celtica' role players stepped up and made big shots. This is going to have to happen tonight if Boston wants to steal Game 1 in Miami. The Heat will let role players Grant Williams and Al Horford beat them offensively. We saw in the series versus the Philadelphia 76ers that Miami constantly gave Joel Embiid a difficult time. He struggled to score inside the paint and restored to shooting 3-pointers.
There is no debate that Tatum is capable of scoring 40 to 50 points any given game. But, he has had his struggles versus the Heat in the past. He failed to score more than 24 points in all 3 regular-season game versus the Heat and that included Boston being at full strength.
This game bodes better for guys like Jaylen Brown and Marcus Smart as they should have less attention on them. I have Tatum scoring around 25 points while struggling from deep.
Be sure to check out our full game preview for Boston Celtics vs Miami Heat 
Pickswise is the home of free NBA Picks and NBA Predictions. Check out the latest NBA Prop Bets and NBA Parlays as well as NBA Best Bets from our NBA experts.