NFL Predictions - Anytime Touchdown Scorer Predictions and Prop Bets for the NFL Playoffs Divisional Round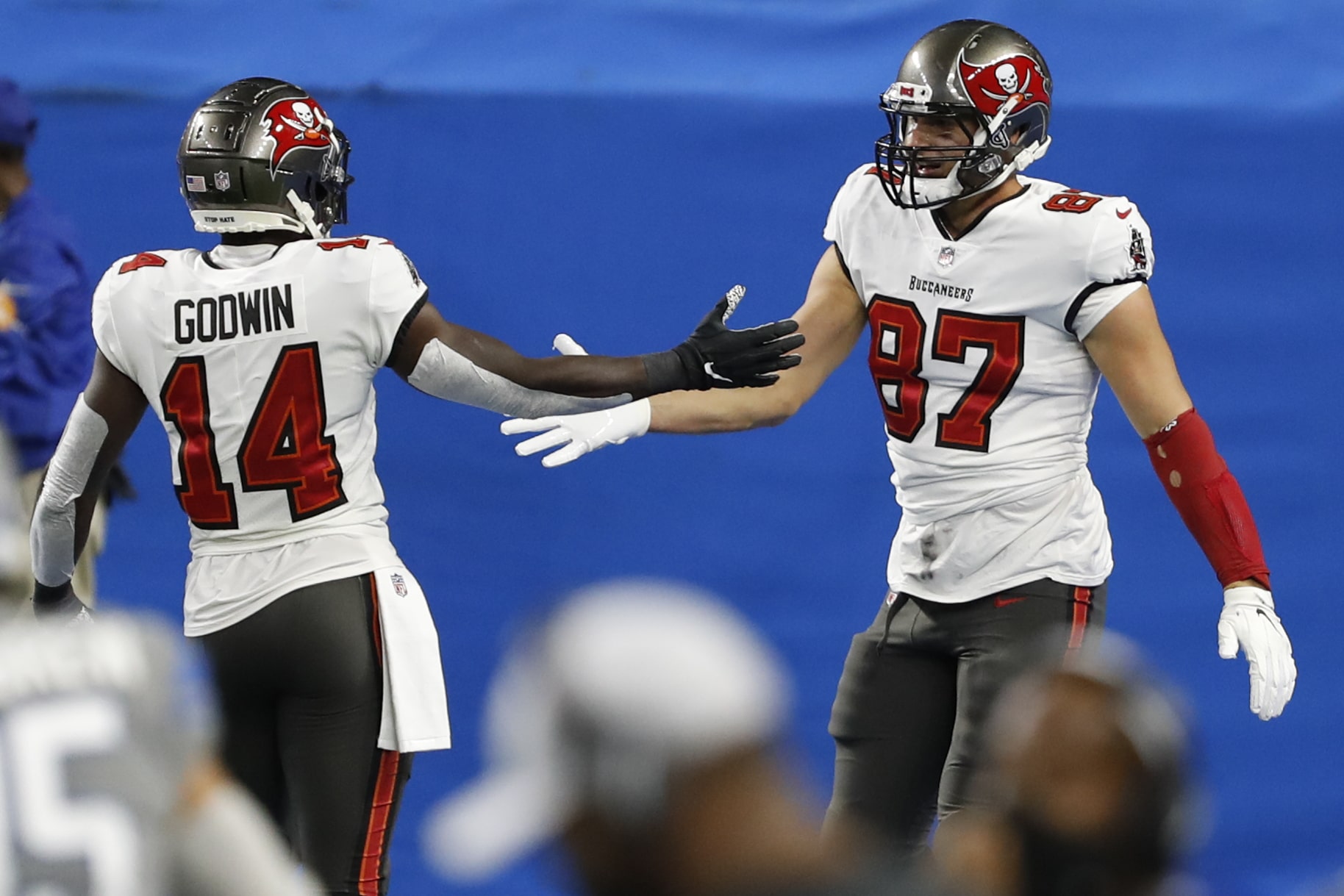 The 2020-21 NFL playoffs continue with divisional-round action this weekend, when the respective top seeds in their conferences will be in action following first-round byes. Yes, reigning Super Bowl MVP Patrick Mahomes and presumptive 2020 NFL MVP Aaron Rodgers are joining the party. However, they are not among our best anytime touchdown scorer bets—which isn't surprising given the nature of the quarterback position. That being said, there is one QB who we think has great value in this department. Let's take a look at our top anytime TD scorer picks for this week's slate of four playoff games.
Favored to score – Nick Chubb, RB, Cleveland Browns (-115)
I don't know how Chubb was plus money to score a touchdown in the Cleveland Browns' wild-card game against the AFC North rival Pittsburgh Steelers. But we aren't complaining. Chubb cashed for us at +115, and we are rolling with him again when Cleveland visits the Kansas City Chiefs on Sunday. Even as a slight favorite, Chubb still has great value. The former Georgia standout has scored in eight of nine games since returning from a knee injury — including twice on Dec. 14 against Baltimore. In a showdown for which defense will probably be nothing more than optional, Chubb should be among many touchdown scorers.
Slight underdog – Lamar Jackson, QB, Baltimore Ravens (+105)
Jackson has been playing at an MVP level for the Baltimore Ravens of late. Now that he has the elusive first-ever postseason victory under his belt, the former Heisman Trophy winner should only get better and better. After rushing for seven touchdowns during the regular season, Jackson scored again during last week's win over the Tennessee Titans. He finished with an incredible 136 yards on 16 carries. Jackson has kept it on the ground himself on double-digit occasions in nine of the last 10 games. He is going to have plenty of opportunities on Saturday, and there is no reason to think a mediocre Buffalo Bills defense can contain him.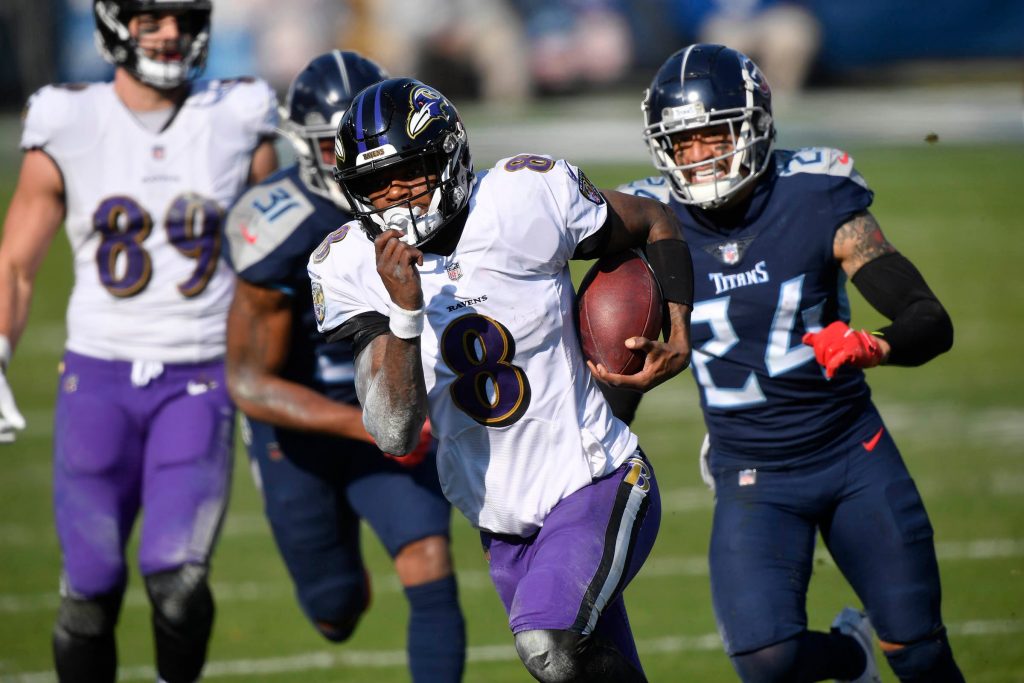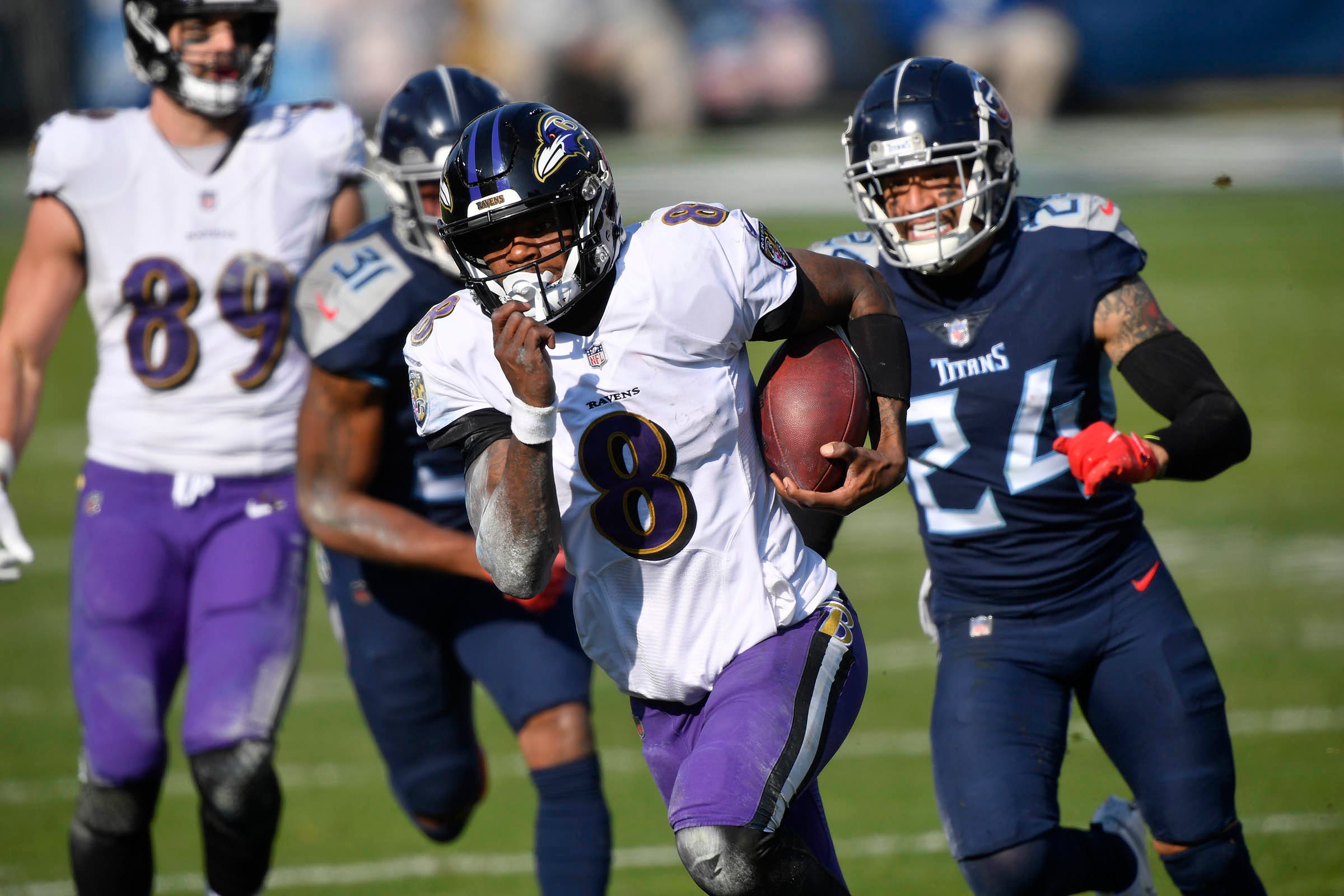 Bigger underdog – Chris Godwin, WR, Tampa Bay Buccaneers (+180)
Like his fellow former UGA standout Chubb, Godwin was an easy winner for us last weekend (+140). And we certainly aren't jumping off his bandwagon, either. If Godwin could find the endzone against a stellar Football Team defense, there is no reason why he can't do the same when the Tampa Bay Buccaneers visit the NFC South rival New Orleans Saints. Godwin has scored in four consecutive contests — including twice in the regular-season finale against Atlanta. It is also worth noting that Brady targeted him 12 times against Washington.
Longshot – Tyler Higbee, TE, Los Angeles Rams (+350)
The opening game on Saturday afternoon between the Los Angeles Rams and Green Bay Packers has by far the lowest total of the weekend (45.5). It's not hard to figure out why. The Rams boast the No. 1 defense in the NFL, but their offense is borderline anemic right now. Points could be few and far between, making any touchdown-scorer bet a relative risk. However, at +350 Higbee has decent value. L.A.'s starting tight end scored five TDs this season, including three in a single game against Philadelphia. Higbee is an ideal red-zone target; the Rams just need to get there first…
Free NFL Playoffs Divisional Round Picks and Predictions
Be sure to check out our full-game previews for every matchup in the divisional round:
Anytime touchdown scorer FAQs
What does "anytime touchdown scorer" mean?
Anytime touchdown scorer is a popular player prop bet that NFL bettors can wager on throughout the season. But what is it, and how do you win?
As the name suggests, placing a wager on the anytime touchdown scorer market is when you tip a particular player to score a touchdown during a game. This can be a rushing or receiving touchdown for an offensive player, or you can wager on a team's defense/special teams to score a touchdown by interception return and fumble return or kickoff and punt returns.
If your player or defense scores a touchdown, you win! The odds will differ from player-to-player depending on the sportsbooks' calculated probability of that player scoring.
Does anytime touchdown scorer include passing touchdowns?
Not for a quarterback, no. A player must get into the endzone, himself, in order to qualify as an anytime touchdown scorer. If a quarterback throws a touchdown pass, only the player who caught it counts as the scorer. If Tom Brady throws a touchdown pass to Rob Gronkowski, wagers placed on Gronkowski as an anytime touchdown scorer will cash. However, those placed on Brady as an anytime touchdown scorer will not. See below for more on what the anytime touchdown scorer market means for quarterbacks.
What does anytime touchdown scorer mean for a QB?
For a wager on a QB to be an anytime touchdown scorer to cash, he must follow the same rules as a running back, tight end, or receiver. He must get into the endzone himself, either as a runner or a pass-catcher.
In the age of the mobile quarterback, QBs such as Jackson, Patrick Mahomes, Kyler Murray, and Josh Allen are often seen rushing in for a touchdown on any given Sunday. And don't forget the occasional Philly Special, either. QBs can sometimes catch passes for TDs, too.
Be sure to check out the Pickswise NFL Computer Picks and score predictions. With predictions available across the top NFL betting markets including Moneyline, Totals, and Against the Spread predictions for every game.