Best NHL player prop bets today: Nathan MacKinnon, Nikita Kucherov prove their superstar status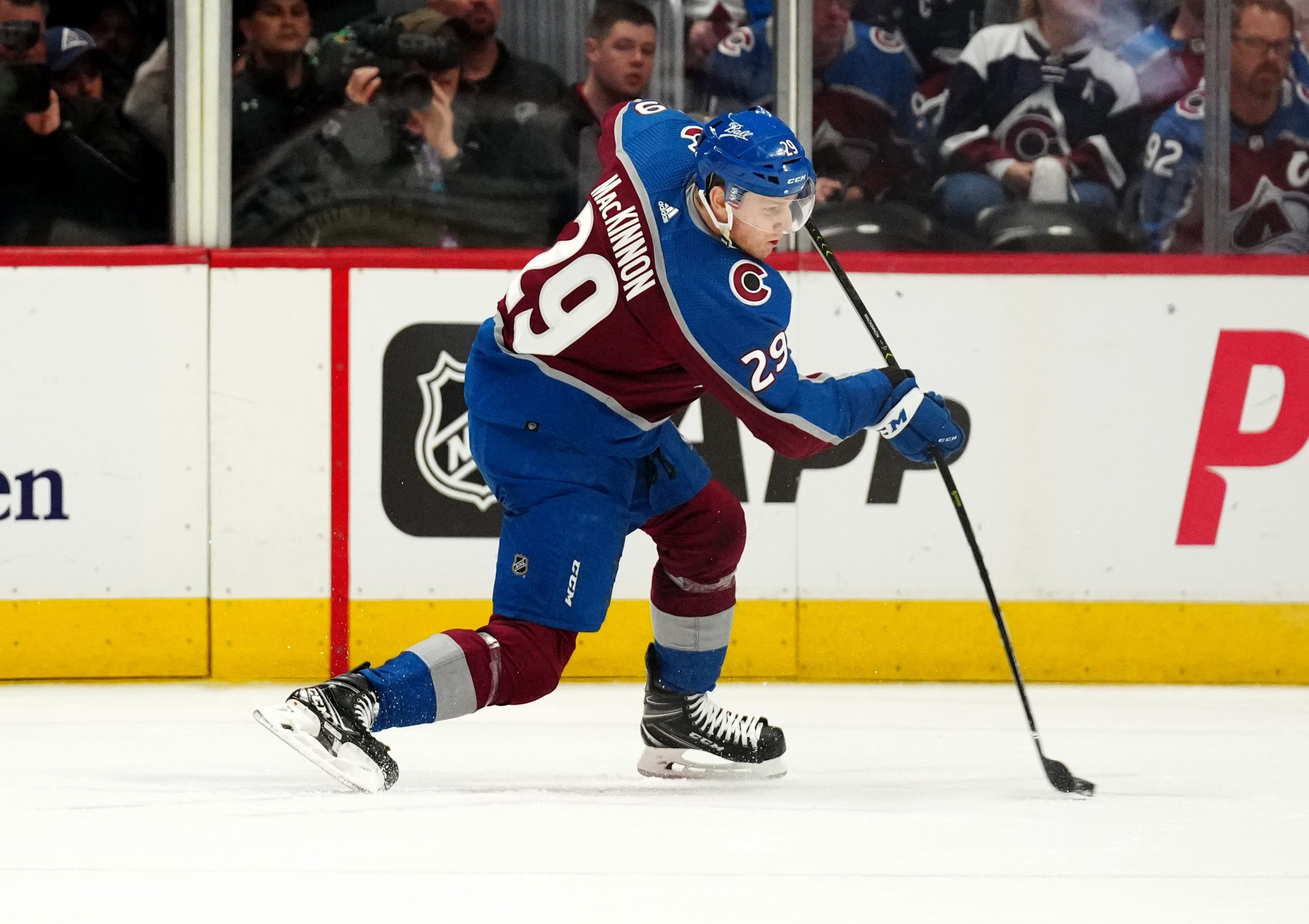 After a weekend filled with 5 Game 7s, Tuesday begins the 2nd round with 2 new series. The Stanley Cup-favorite Avalanche welcome in the Blues and the Panthers host the 2-time defending champion Lightning. Lines for sides and totals generally get sharper as we get deeper into the playoffs and teams become more evenly matched. Therefore, we can also find value in the player prop market, specifically with Colorado and Tampa Bay. Along with our player props, be sure to check out our full game previews for tonight's matchups.
Nathan MacKinnon over 4.5 shots (-115)
After several days of well-earned rest, the Avalanche are back in action after their series sweep of the Predators. It did not come as much of a surprise, and they were able to do so off the back of their superstars. They have talent all across their roster, but Nathan MacKinnon is arguably one of the best in the entire league. He's an all-around great skater who is fast, passes to perfection, and can find the back of the net with ease. Fans can debate if he's better than Connor McDavid, but there's one thing that is undeniable.
MacKinnon is never afraid to take his chances. He took 299 shots this season while missing 17 games. That was 7th in the league in overall shots, and the 2nd-most in terms of shots per game. He should be putting that on display in Game 1 of this series against the Blues. St. Louis finished the regular season allowing the 17th most shots per game; however, that rank was far worse up until about the last month of the season. Prior to that, the Blues were a bottom-10 team in giving up shots. Not that MacKinnon cares who he faces; he took 5 or more shots a ridiculous 33 times this season. He's not cutting it close either, as he's had shot totals of 11, 12, and 14. There's not many things in the NHL more frightening than a rested MacKinnon, and the Blues should see that firsthand on Tuesday night.
Be sure to check out our full game preview for the St. Louis Blues vs Colorado Avalanche
Nikita Kucherov over 0.5 goals (+175)
The Lightning were able to hold off the Leafs in the first round after a 7-game series to take on the President Trophy-winning Panthers. They held off Toronto with their experienced superstars, one of which being Nikita Kucherov. The former-MVP finished the first round with just 2 goals, but has proven himself to be an efficient goal-scorer throughout his career. He's already had 3 30-goal seasons and 2 40-goal seasons to go along with his 25 this season. Kucherov missed several games in 2022, but made sure to demonstrate his talent against the Panthers.
He was only available for 1 game against Florida this season, and it was one of the last games of the year. The Panthers got a taste of how dominant he can be, as he recorded 5 points, 2 of which were goals. That was in the midst of a stretch where he scored a goal in 8 straight games, a streak that only ended in the season finale. It's also a boost for Kucherov that he skates alongside 2 of the best skaters in the league, and 1 of the best assist-men. Steven Stamkos finished the season with 64 assists, and Victor Hedman with 65. That trio should be able to take advantage of a Panthers team known for their goal-scoring rather than goaltending. Kucherov should utilize his nearly 3.5 shots per game to find the back of the net in what should be a high-scoring Game 1.
Be sure to check out our full game preview for the Tampa Bay Lightning vs Florida Panthers
Pickswise is the home of free NHL Picks and NHL Predictions. Check back for our daily NHL Best Bets, including our favorite NHL Prop Bets.