Best NHL Player Prop Bets Today 5/19 - Cale Makar, Claude Giroux dish out apples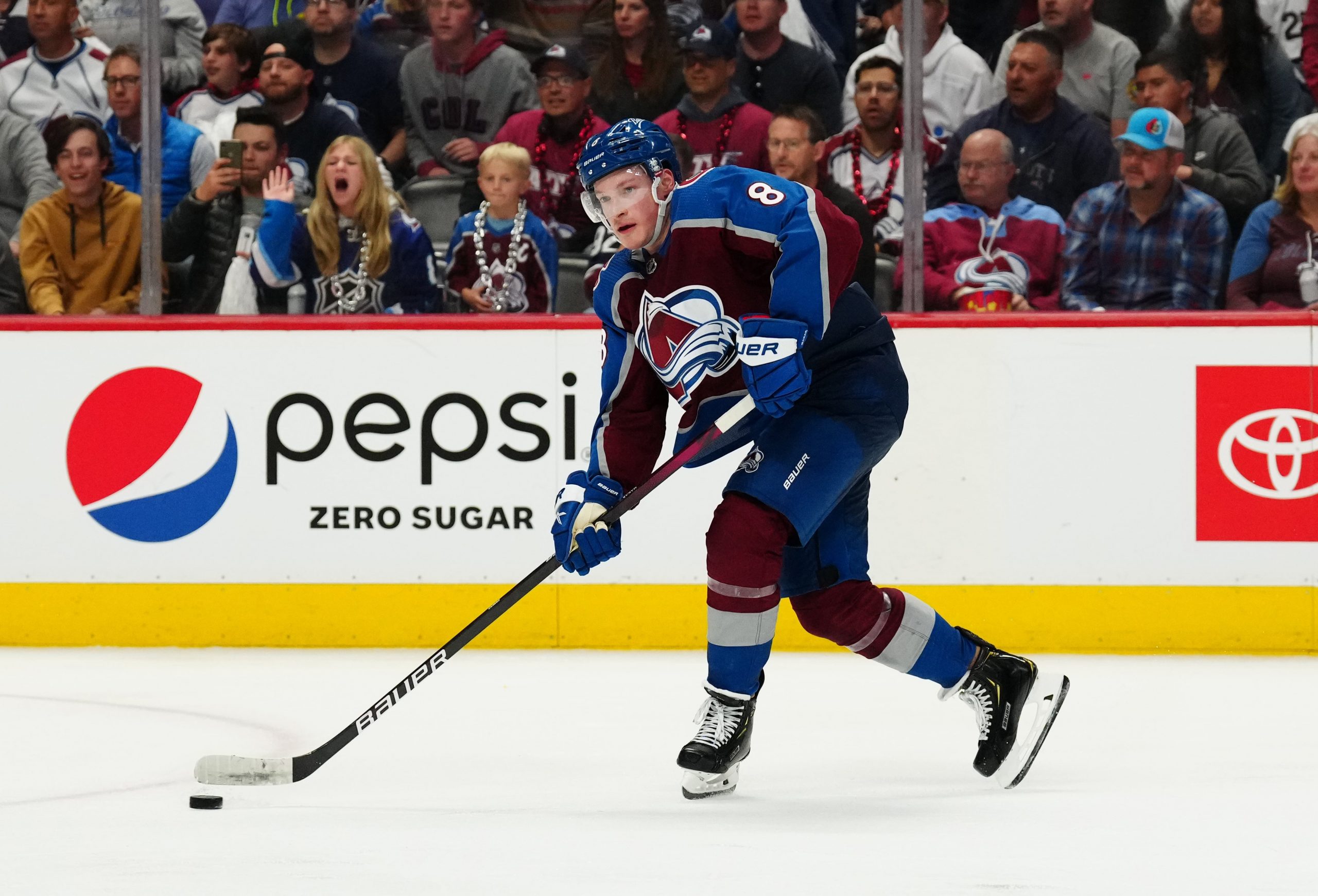 With all 4 series concluding the first games of the series, it's time to move on to Game 2. The venues stay the same on Wednesday for the higher seeds and their home ice advantage. However, the Panthers were unable to use that advantage in Game 1, while the Avalanche needed overtime to do so. Let's take a look at some skaters that should be able to help the home teams before traveling for Game 3. Along with our player props, be sure to check out our full game previews for tonight's matchups.
Blues vs Avalanche player prop: Cale Makar over 0.5 assists (-140)
Although the Avalanche got the Game 1 win, they quickly learned that this series against the Blues is going to be a much tougher test than their 1st round sweep of the Predators. They're going to need all of their superstars to shine, and that includes Cale Makar. He may be just 23 years old, but he's already proven he's bound to be one of the league's best defenseman for years to come. After all, he's a Norris Trophy finalist for the best defenseman this season for good reason.
Makar set a franchise record for points by a defenseman with 86. He did so with the vast majority being assists, ending the season with 58 of them. It certainly helps that he skates alongside the likes of Nathan MacKinnon and Mikko Rantanen, 2 of the league's most proficient goalscorers. He even has Gabriel Landeskog back from injury, who scored a goal in his first game back against the Predators.
Makar recorded 2 assists in that Game 1 of the 1st round and continued to dominate against Nashville. He recorded a point in all 4 games, including 3 assists in Game 3, and capped off the series with 2 more in Game 4. It wasn't quite Connor McDavid's 10 assists in the first round, but Makar only had 4 games to work with. He's already had a number of games with multiple assists, and should provide at least 1 in Game 2.
Be sure to check out our full game preview for the St. Louis Blues vs Colorado Avalanche
Lightning vs Panthers player prop: Claude Giroux over 0.5 assists (+100)
After jumping out to a 1-0 lead in Game 1, the Panthers failed to score again and ultimately fell to the Lighting, 4-1. The most prolific goalscoring team of the regular season was held in check by Andrei Vasilevskiy, and now need to bounce back before heading cross-state to Tampa. As a team that averaged 4.66 goals per game on home ice this season, it's hard to imagine that they won't do just that. One key skater that helped them achieve that mark was Claude Giroux.
The former Flyers captain may be a newcomer to the team, but he immediately made an impact for the Panthers. After being acquired at the trade deadline, he recorded 23 points in just 18 games with the team. More specifically, 20 of those 23 points were assists. Giroux clearly prefers setting up teammates like Aleksander Barkov and Sam Bennett who love to shoot the puck.
Florida found themselves challenged by the Capitals in the 1st round more than they expected; it was Giroux who played a major role in helping them close out that series. He recorded an assist alongside his goal in Game 5, followed by 2 more assists and a goal to close out the series in Game 6. With the Panthers on the back foot already, expect Giroux to help them get back on track in Game 2.
Be sure to check out our full game preview for the Tampa Bay Lightning vs Florida Panthers
Pickswise is the home of free NHL Picks and NHL Predictions. Check back for our daily NHL Best Bets, including our favorite NHL Prop Bets.