Best NHL player prop bets today 6/5: Steven Stamkos sends a snipe past Shesterkin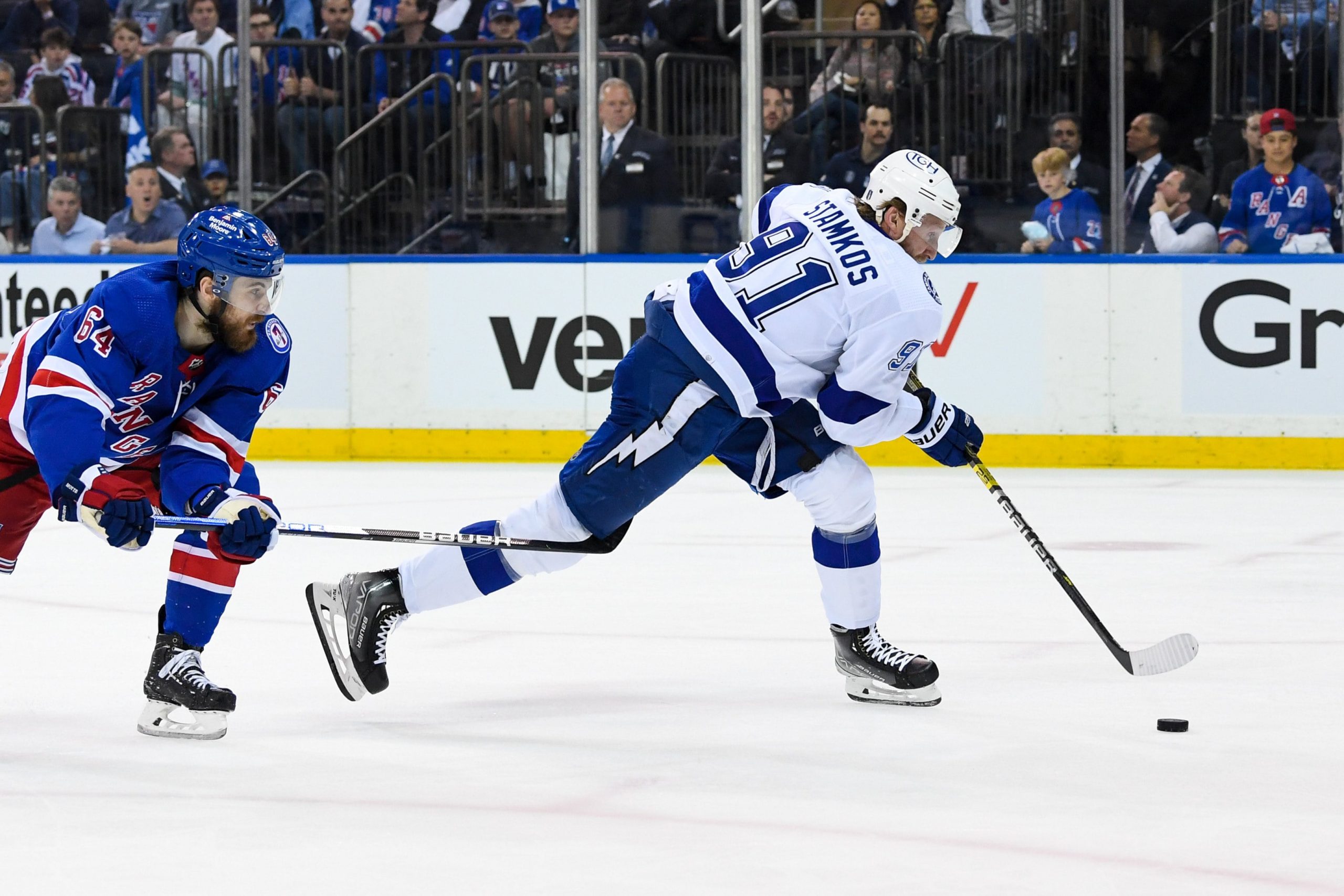 After the Rangers were able to win each of the first 2 games in New York, the series now heads down to Tampa. The 2-time defending Stanley Cup champions are on the back foot, but they have the experience and mental toughness to recover. Their 18-game winning streak following a postseason loss just ended, but they'll have an opportunity to start a new one back on home ice. Along with our player props, be sure to check out all of our NHL analysis.
Steven Stamkos 0.5 goals (+155)
If the Lightning want to keep their dreams of a 3-peat alive, they're going to need to get back on track in Game 3. They're only going to be able to do that if their superstars like Steven Stamkos shine when the pressure is the greatest. That is especially the case this season, as Brayden Point's absence is being felt. Point finished last year's playoffs with the most goals, but Stamkos was tied for 2nd behind him.
Stamkos is a perennial all-star and future Hall of Famer who is not going to simply lie down and give up just because his team is down 2-0 in the series. He's an incredible goalscorer, even having recorded a 60-goal season in his career. He had 42 this season, and has 5 in the postseason thus far. It may seem counterintuitive to focus on a goalscorer against a great goaltender in the Rangers' Igor Shesterkin. However, Stamkos has proved he is not intimidated by any goaltender, having scored on Shesterkin halfway through the 1st period of Game 1. He's still taking his chances as well; he had 6 shots on goal in Game 1 and 3 more in Game 2. After Kucherov scored in Game 2, now it's Stamkos' turn once again.
Be sure to check out our full game preview for the New York Rangers vs Tampa Bay Lightning
Pickswise is the home of free NHL Picks and NHL Predictions. Check back for our daily NHL Best Bets, including our favorite NHL Prop Bets.