Best player props for Wednesday's NHL Slate: Superstars shine at home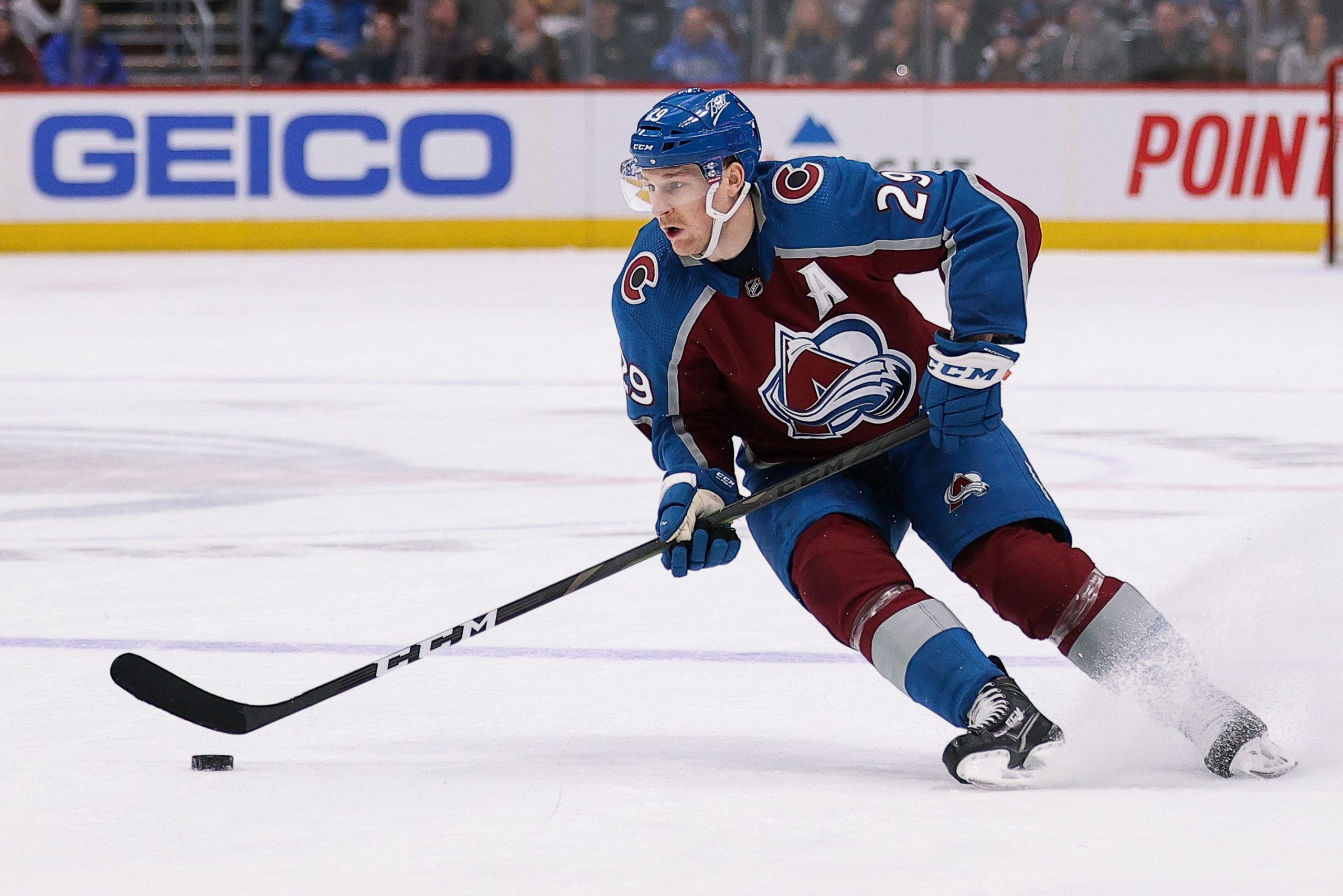 Wednesday's NHL slate only offers 4 games, but they are littered with the stars of the league. They'll be looking to shine as their teams are playing at home and fighting for their best possible playoff seeding. As great as these superstars have played, they're facing teams that have exceeded expectations and given them trouble in the past. All of this adds up to a small, but exciting slate for tonight's action. Along with our player props, be sure to check out our full game previews for tonight's matchups
Auston Matthews over 1.5 points (+120)
Any and all skaters have been excited to face the Devils this season, especially one with the speed and hand skills of Auston Matthews. New Jersey has allowed the 4th-most goals per game in the league at 3.59. Such abysmal goaltending will have Matthews licking his chops on his quest for the Maurice Richard Trophy (most goals scored). He has fallen behind for the Art Ross (most points scored) after his 2-game suspension, but returned and immediately put up a goal and an assist with 10 shots on goal. It's clear he is not holding back from his intentions to hold his number one goalscoring spot (46), even if he is 4 ahead of the second-highest.
Matthews is surrounded by superstar talent in William Nylander, John Tavares, Mitch Marner and Morgan Rielly, who love feeding him the puck. The 4 of them have combined for a ridiculous 158 assists on the season. Matthews may be recognized for his signature 'stache, but he should also be recognized for his multiple-point games. He has an absurd 27 such games this season, out of the 57 he has played. Furthermore, the 2 games he has against the Devils so far this year have both been multiple-point games. In back-to-back games against them, he had a game of 3 goals and an assist for 4 points, and a goal and an assist the very next night for another 2 points. Finally, New Jersey is also traveling into Toronto on the second night of a back-to-back. Given a backup goaltender, tired Devils' skates and a hungry Matthews, we should be able to hit this prop with ease.
Be sure the check out our full game preview for New Jersey Devils vs Toronto Maple Leafs
Nathan MacKinnon over 4.5 Shots on Goal (-110)
It's no surprise Nathan MacKinnon has the green light to pepper opposing goalies with shots, as he sits 7th in the entire NHL with 231 shots on goal for the season. However, this number is deceivingly even more impressive. MacKinnon missed a stretch of the season with injury and has only played in 48 games thus far. All 6 of the shot leaders ahead of him have at minimum 9 more games played, and some with even as many as 15! Therefore, MacKinnon has an absolutely ridiculous shots on goal per game average in comparison with those ahead of him with 4.8 per game. 
Admittedly, the Canucks have performed above expectations this year. However, this is primarily seen through their goaltending and play on home ice. In terms of shots allowed per game, they still sit in the bottom half of the league. This game being in Colorado plays a huge factor into this play as well. As if MacKinnon's shots on goal per game average of 4.8 wasn't ridiculous enough, it balloons even further at home. On home ice, MacKinnon averages an outrageous 6.3 shots on goal per game, including individual totals on 12 and 14. Canucks netminder Demko has played well this season; unfortunately, he can't stop MacKinnon from at least firing shots at him.
Be sure the check out out full game preview for Vancouver Canucks vs Colorado Avalanche
Pickswise is the home of free NHL Picks and NHL Predictions. Check back for our daily NHL Best Bets, including our favorite NHL Prop Bets.