Can anyone challenge Ohio State in the Big Ten?
Just last week (after the Big Ten kicked off their season), I would have said that the Buckeyes are in store for a few challenges this season with Michigan being near the top of that list. Of course, that was based on their performance against Minnesota. Just a week has passed and this conference is already shaping up to be a one-horse race. There are still a few teams that might sneak up on the Buckeyes if they take their foot off the gas. However, that list of teams is already getting smaller by the week.
Indiana we're all for you! I-U!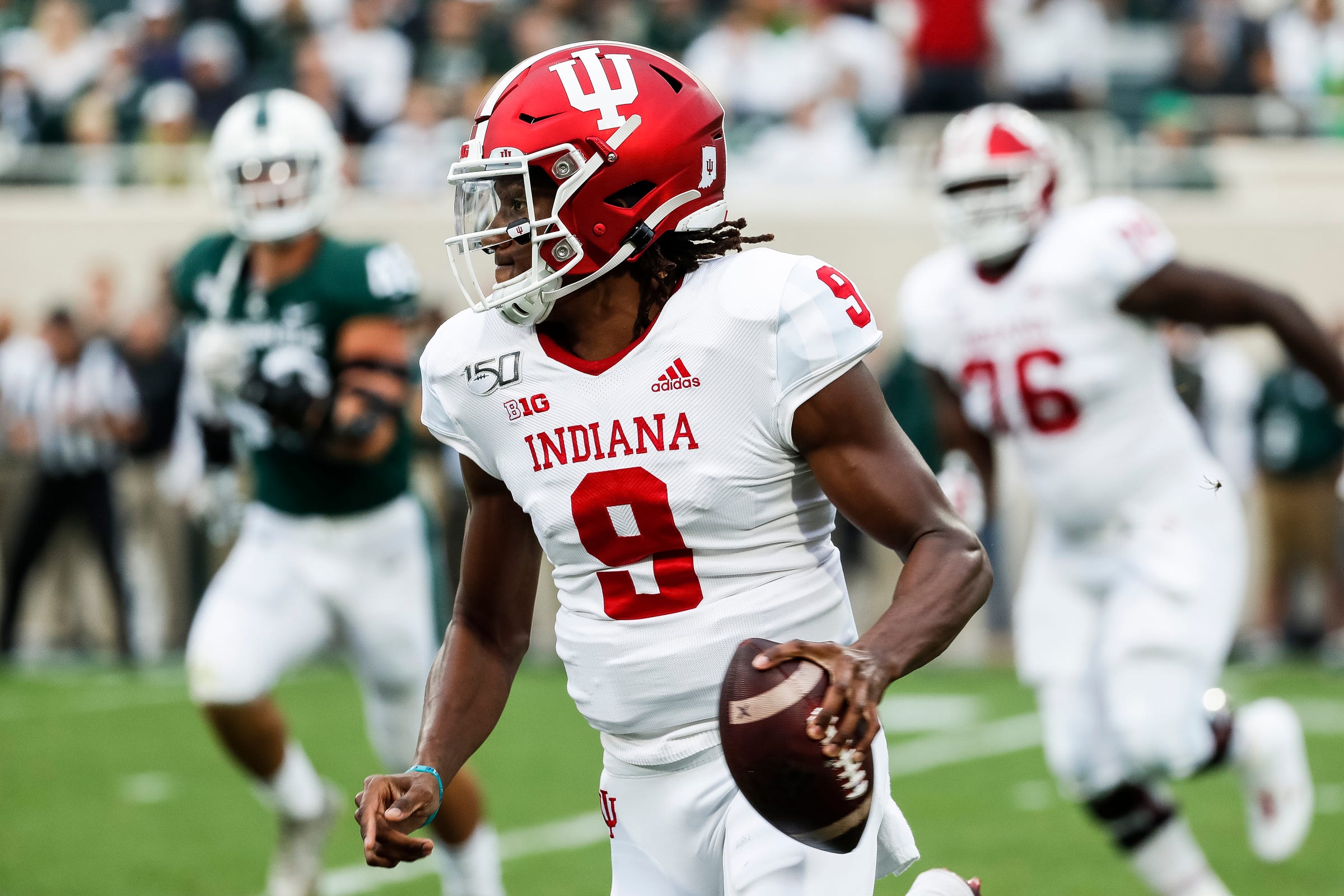 To quote the Indiana fight song, we desperately need a team like the Hoosiers this season. A team that can make some noise in a rather lackluster Big Ten already. They have at least started the season with confidence, beating a ranked Penn State team in their opener and an improved Rutgers team in their second game. The Hoosiers did only gain a total of 349 yards, but most importantly, they did not turn the ball over. Michael Penix Jr. threw for 238 yards and three touchdowns against the Scarlet Knights and rushed for 20 yards and a touchdown. Their rushing attack will need to improve as they had just 111 yards on 40 attempts. This led to an average of 2.8 yards per carry. This will not cut it against the Buckeyes and maybe not even against some of their other opponents.
The defense looked much improved after that second half against the Nittany Lions, allowing 248 total yards to Rutgers. They held the Scarlet Knights to 125 passing yards and forced a total of four turnovers, including three interceptions. Against the run, they allowed 123 yards, but held Rutgers to just 3.7 yards per carry.
Next week will be a huge indicator for where Indiana is at considering they play Michigan. The Wolverines just blew their chance against the Spartans, so if the Hoosiers can find a way to win this game, they will certainly start to look like Ohio State's biggest threat remaining.
Is Northwestern the best team in the Big Ten West?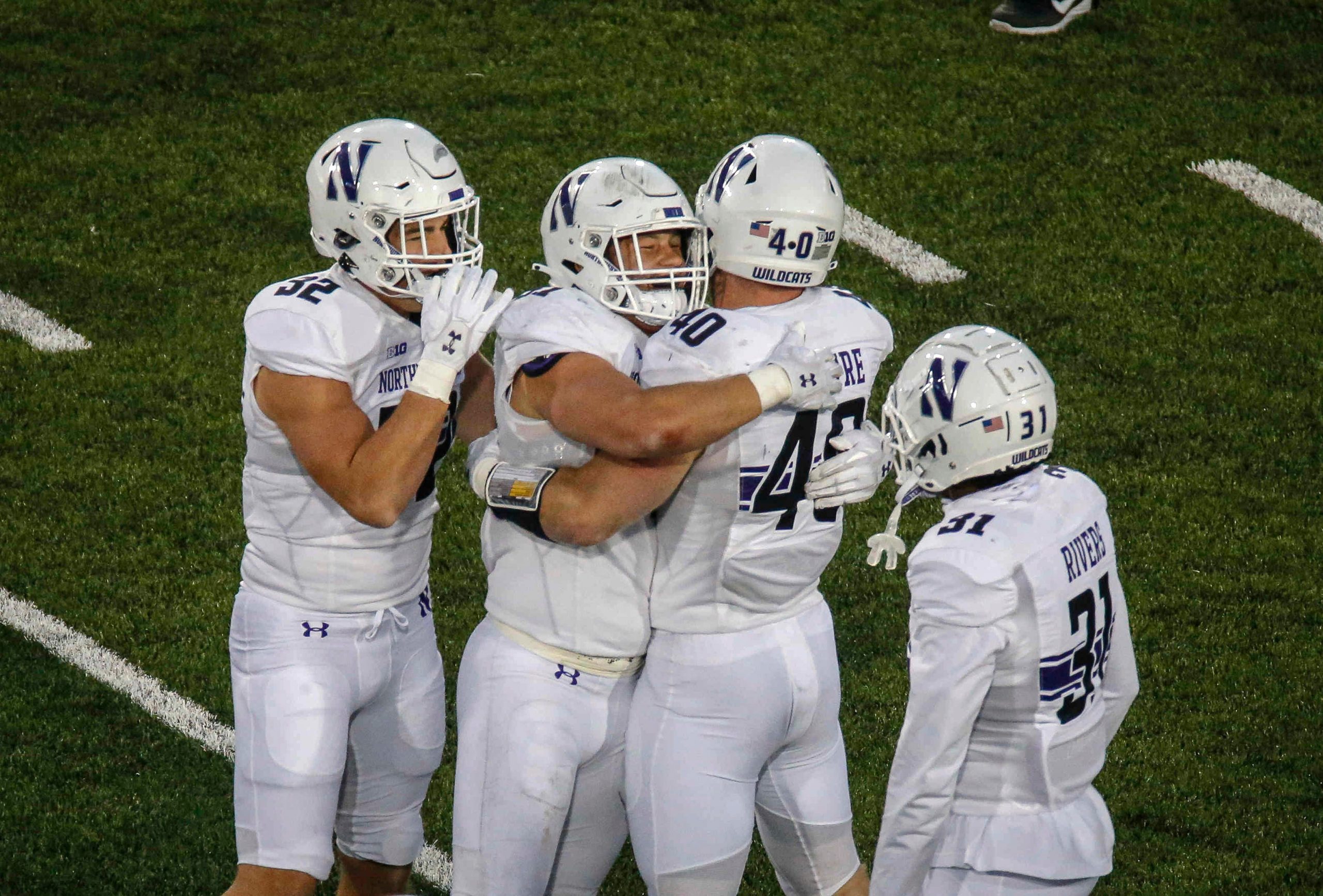 Let's be honest here and say that the Big Ten West division is already shaping up to be a mess. Minnesota is 0-2 and Wisconsin is having COVID issues that could affect their eligibility for the Big Ten title game. Purdue is 2-0, but do not look like a legitimate threat at the moment.
It is crazy to say this, but Northwestern might be the best team remaining in the Big Ten West division. They are 2-0 and just stormed back from a 17-0 deficit against Iowa to win 21-20. A lot of this has to do with their stout defense. As of writing this, the Wildcats have allowed an average of 11.5 points per game. At this point in the season, that is the best defense in the Big Ten. Their defense held the Hawkeyes to roughly 100 yards in the second half, held them to a shutout, and forced three interceptions that allowed them to seal the win. Northwestern still has some work to do, but given the state of the Big Ten West, do not sleep on the Wildcats as the season moves along.
At Pickswise we offer free expert College Football Picks and Predictions for all games in the Power Five conferences and the top 25 teams outside of Power five, including our College Football Parlay picks each week.