College basketball Monday three-team mega parlay (+909): Baylor wins big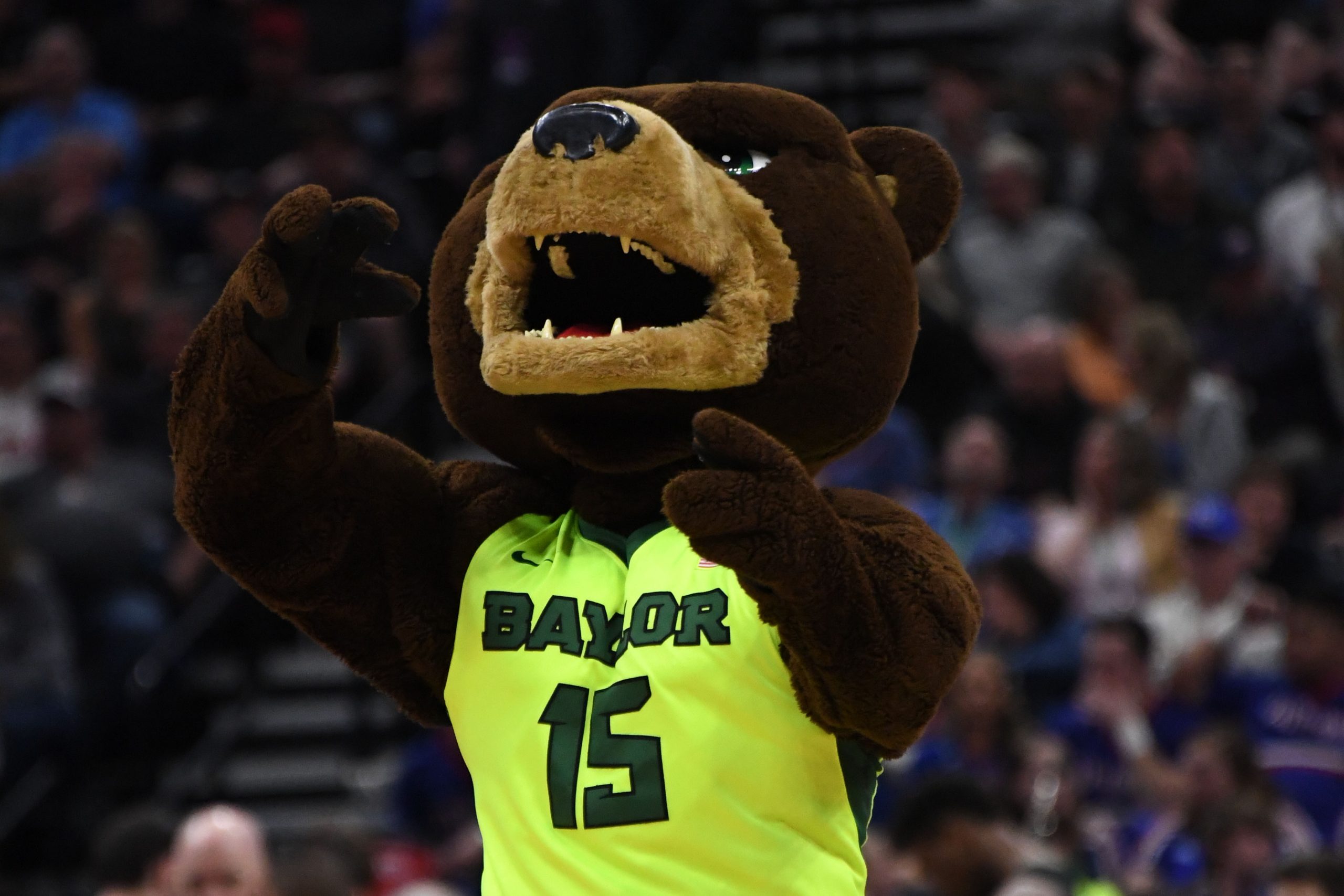 Colleges are on Christmas break, but basketball never stops. There are a couple of huge slates this week, although Monday is not one of them. Big Mondays on the collegiate hardwood don't begin until after the NFL regular season has come and gone and Monday Night Football is out of the way. Still, there are handful of games on tonight's schedule and the big boys are coming out to play. Baylor, Gonzaga, and Purdue are all in action.
Let's tip off the week with a winning mega parlay!
Baylor -33 (-110)
Miami (FL) -17.5 alternate spread (+125)
Georgia -14.5 alternate spread (+135)
For this parlay we are going with three favorites against the spread – two on alternate spreads. Let's break down each of the three legs one by one.
Baylor -33 over Alcorn State (-110)
The Braves are one of the lowest-scoring teams in college hoops at 60 ppg. Leading scorer Dominic Brewton is not even averaging 8 ppg. Baylor pushed its record to 10-0 to start the season with a win over Oregon on Saturday. The Ducks actually pushed the Bears, who won by their smallest margin of the season — 8 points — for a second time in 2021-22. This is not expected to be anything close to that one. With the way that Baylor scores and plays defense, they often destroy light competition. Baylor has great depth; just one player averages even 30 minutes per game. The Bears have been favored by 30 or more points 3 times this season. They are 2-1 ATS in those games with the lone loss in the season opener. In the two wins, they have won by more than 40 points; so they are hardly scraping by (they scored more than 90 points in each of those wins). It is a large number, but Baylor can cover it.
Check out our Alcorn State vs Baylor preview
Miami (FL) -17.5 alternate spread over Stetson (+125)
The Hurricanes rank 65th in KenPom's adjusted offensive efficiency, and feature one of the best pick-and-roll attacks in the country. Per Synergy, Miami ranks in the 98th percentile in pick-and-roll play types, scoring nearly 1.1 points per possession. Stetson's defense rates in just the 47th percentile. Miami should be able to utilize that to success very often in this matchup. On the other end of the court, Stetson is likely to be without leading scorer Rob Perry. He is rumored to be ineligible. Keep an eye on the lineup, as it can be nearly impossible to find out information on mid and low-major teams — but Perry would be a big loss for the Stetson offense. Perry ranks 76th nationally in team shot percentage, so other guys will need to assume much of his usage. Stetson beat a good Charleston team without Perry last time out, but it really wasn't due to offensive success. The Hatters scored just 67 points in 70 possessions, and it was extremely poor shooting from Charleston that made the difference. It's hard to win shooting 4-for-26 from three, so Stetson was able to get the victory. Miami won't be so generous.
Check out our Stetson vs Miami preview
Georgia -14.5 alternate spread over Western Carolina (+135)
While the Bulldogs not had a desirable start to their season, they are more than capable of taking care of an inferior Western Carolina squad. Georgia's defense can generate enough stops on the defensive end of the floor, limiting Western Carolina's offensive output. Western Carolina employs a high-variance offensive attack that is predicated on shooting 3-point shots. The Catamounts rank 3rd in D-1 in 3-point attempts; more than 52% of their shots come from long distance. Georgia's defense does rank above the D-1 average in 3-point defense, as it figures to key in on running WCU off the 3-point line. Western's cover probability (which is low!) lies in its 3-point shooting numbers. If the underdogs make a double-digit amount of 3-point shots, they may stay within the number. On the other end of the floor, Georgia's offense should have little trouble generating consistent high-percentage shots against a lackluster Western Carolina defense, which rates out as the 324th-most efficient unit (107.9 points allowed per 100 possessions). Georgia's offense ought to be able to attack the paint, as the Catamounts have not defended the interior very well, ranking 230th in 2-point % defense (51%). The Bulldogs should win big.
Check out all our college basketball previews and picks for Monday
Pickswise is the home of free College Basketball Picks and College Basketball Predictions. With top College Basketball picks available daily, including our College Basketball Best Bets.