College football futures watch: Georgia cements status as title favorite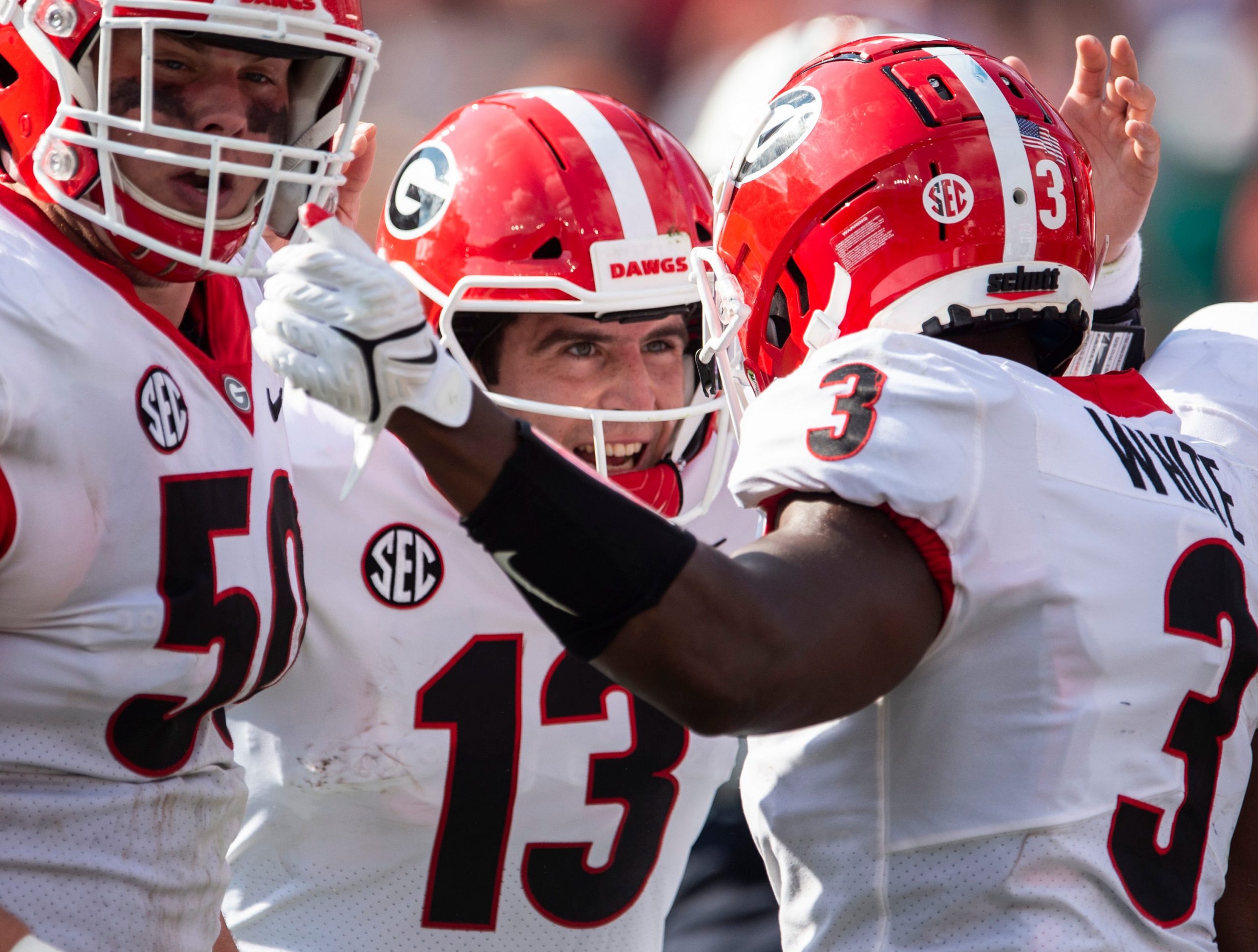 Following Alabama's loss to Texas A&M two weeks ago, Georgia assumed the top spot of both the rankings and the odds list. The Bulldogs made no mistake with a bullseye on their back, as they disposed of Kentucky 30-13 this past Saturday. Thus the Dawgs are still No. 1 and still favored to win the National Championship.
Let's take a look at where some of the futures markets stand following seven full weeks of college football action.
National Championship
Georgia +120
Alabama +240
Ohio State +800
Oklahoma +1400
Cincinnati +2500
Michigan +3500
Georgia and Alabama still occupy the top two places, same as they did before the season started—albeit in reverse order. The Dawgs just barely increased their standing as favorites, from +125 to +120. 'Bama slumped just a bit from +220 to +240 following its 49-9 rout of Mississippi State (not as impressive as a blowout of previously undefeated UK, apparently).
The only big change near the top is that Iowa fell from +2000 to +7000 after losing at home to Purdue via a 24-7 decision. Ohio State was already considered to be the beast Big Ten by the oddsmakers and it remains a +800 third choice to win it all on the heels a bye week. Oklahoma, Cincinnati, and Michigan round out the top six favorites. Nobody else has better than +6000 odds (Oklahoma State).
Heisman Trophy
Bryce Young, QB, Alabama +180
Matt Corral, QB, Ole Miss +190
CJ Stroud, QB, Ohio State +900
Kenneth Walker III, RB, Michigan State +1800
Desmond Ridder, QB, Cincinnati +2000
Kenny Pickett, QB, Pittsburgh +2200
Caleb Williams, QB, Oklahoma +2500
There wasn't much doing in the Heisman Trophy race this past weekend. For the time being it remains a two-man race between Bryce Young and Matt Corral, but we have seen in the past that Heisman odds are a fickle thing and they can go haywire at any moment. That's why CJ Stroud, Kenneth Walker, and Desmond Ridder are among those who have to be taken seriously. At longer odds, they may not be bad plays.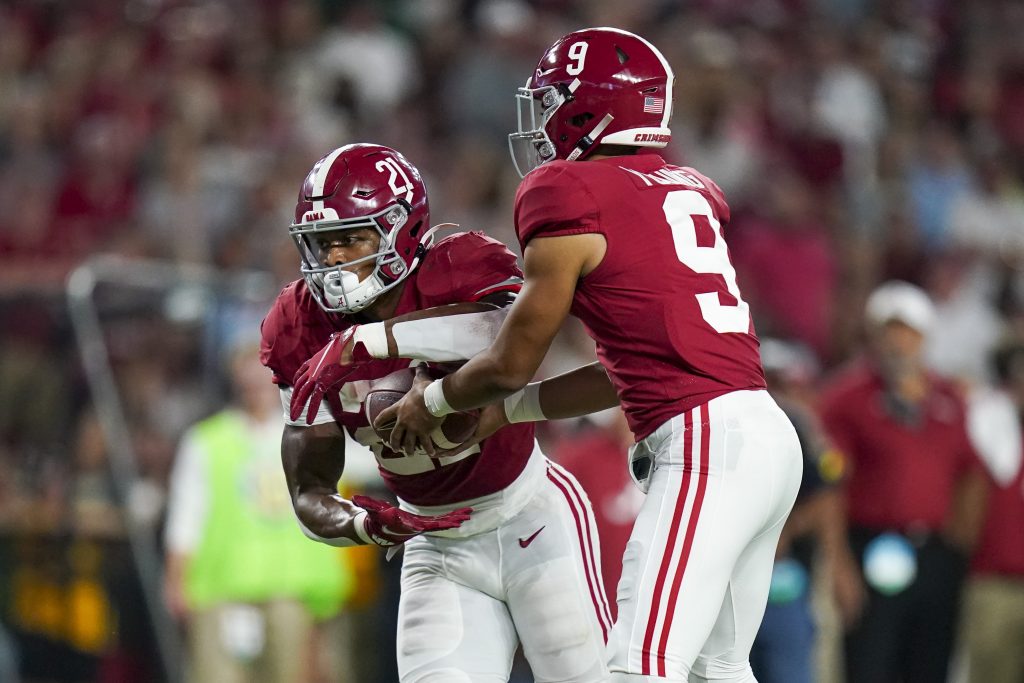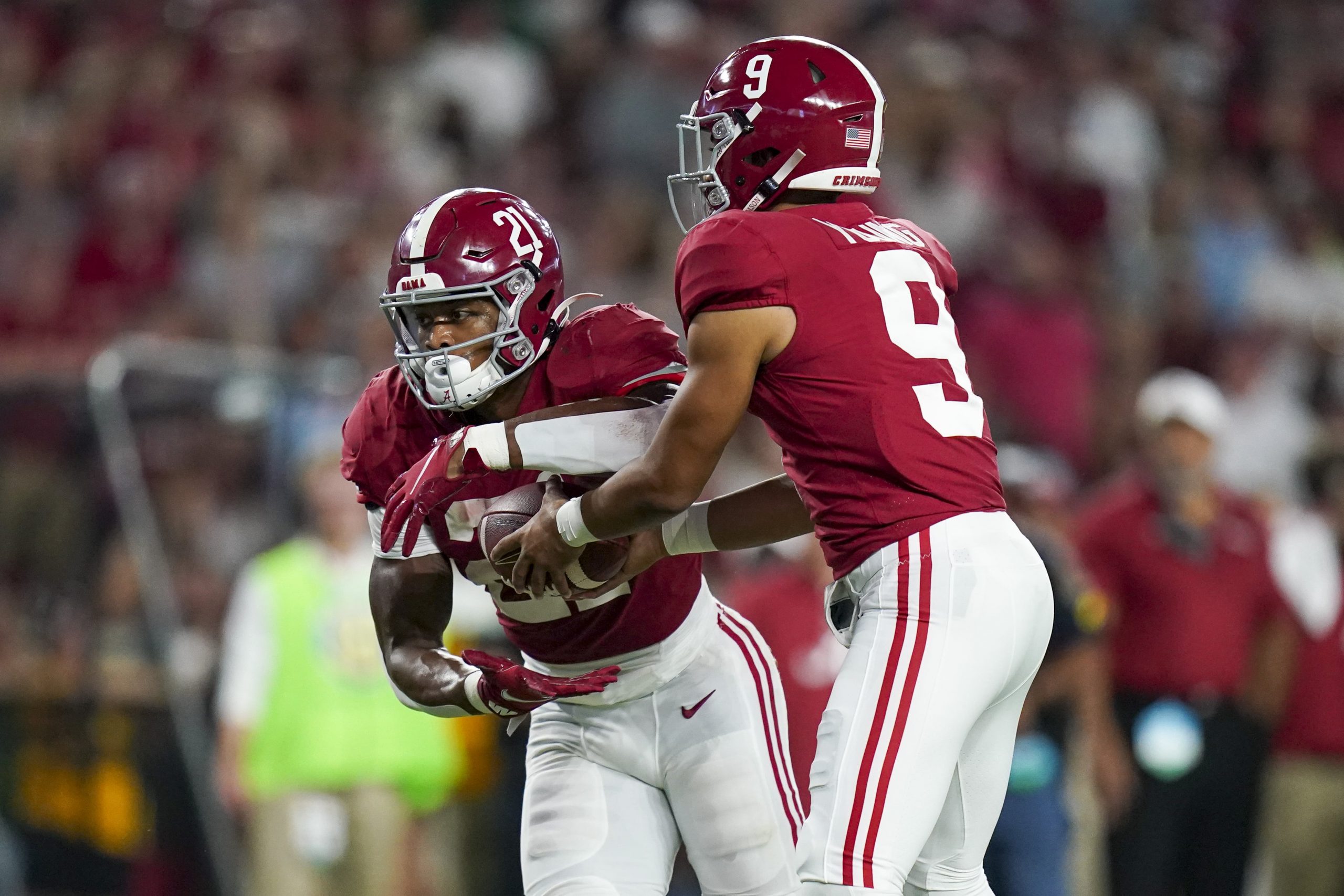 The most shocking development in the Heisman odds this season—and with room to spare—is that Caleb Williams has entered the realistic discussion. Imagine if the preseason Heisman favorite did not even get injured and someone else on his own team playing his same position ends up winning the award! That would be the case if Williams, now Oklahoma's starting QB after replacing Spencer Rattler, somehow lifts the stiff-armed statue. The freshman from Washington, D.C. has accounted for 8 total touchdowns over the past two games and he is now a +2500 seventh choice.
At Pickswise we offer free expert College Football Picks and College Football Predictions for all games in the Power Five conferences and the top 25 teams outside of Power five, including our College Football Parlay picks each week.