College football futures watch: Georgia would be favored over Alabama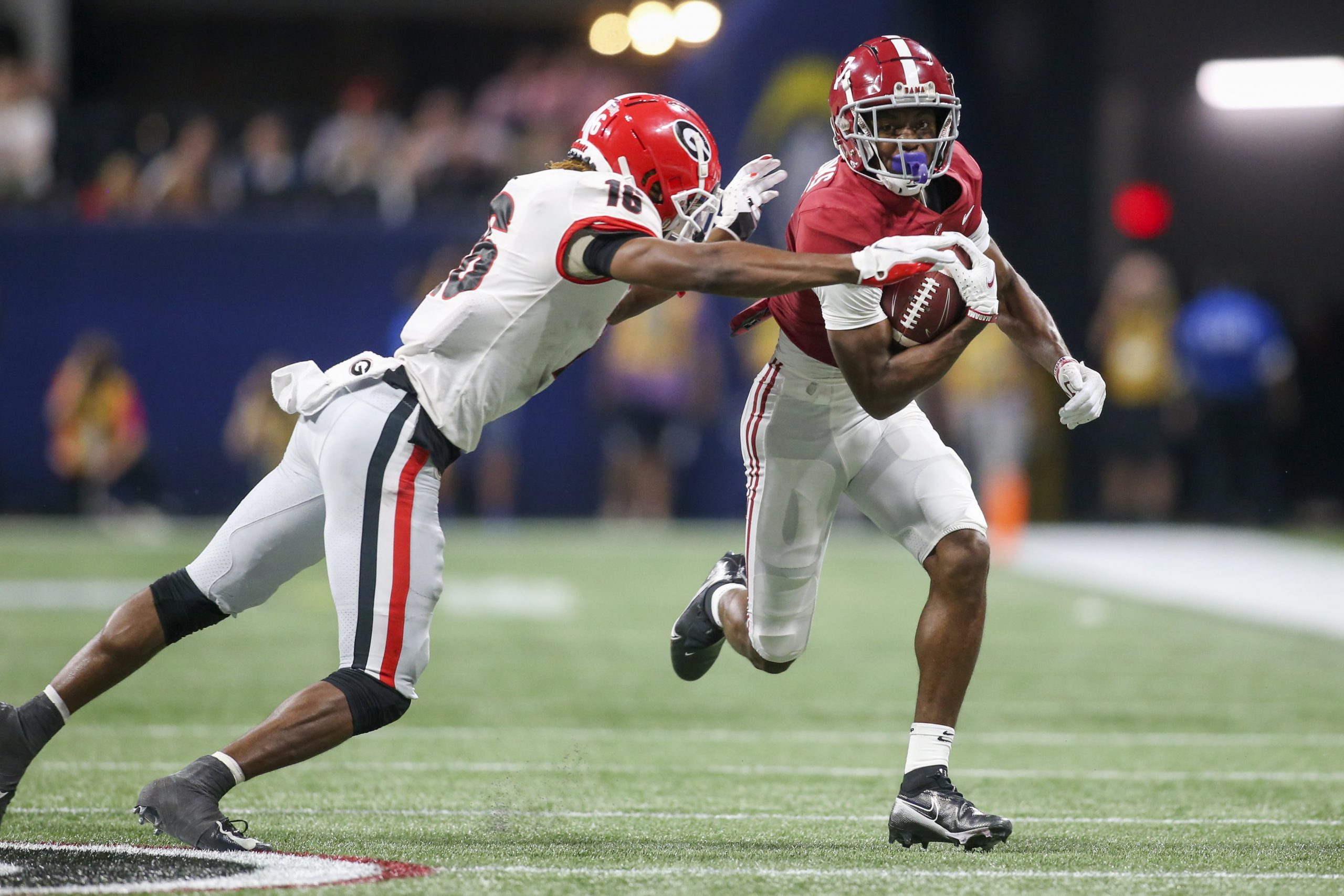 All is not lost for the Georgia Bulldogs despite yet another loss to the Alabama Crimson Tide. Having previously been undefeated, Georgia still coasted into the College Football Playoff following its 41-24 setback against Alabama in the SEC Championship. A rematch is very much possible in the National Championship, as both SEC squads are considerable favorites in their respective semifinal games. The Dawgs are -7.5 against the Michigan Wolverines in the Orange Bowl, while the Tide are -13.5 against the Cincinnati Bearcats.
Let's take a look at where some of the futures markets stand with bowl season on the immediate horizon.
National Championship
Alabama +120
Georgia +140
Michigan +700
Cincinnati +1600
Georgia was actually favored to win it all – albeit briefly – even after getting blasted by 'Bama to the tune of a 17-point margin. Bettors clearly jumped on the chance to get Alabama at +140 while Georgia was a +120 favorite, and now the roles have reversed (it's the Crimson Tide at +120 and the Bulldogs at +140, per DraftKings Sportsbook). Michigan and Cincinnati are the longshots at +700 and +1600, respectively. The Wolverines' odds improved slightly from a week ago (initially +750), while the 'Cats are even bigger underdogs now (previously +1500).
Odds for the top three teams seem to be set across the board, but it's worth doing some shopping if you are in the business of going big with a Michigan or Cincinnati bet. For example, UM is +700 at DraftKings but it is +800 at FanDuel Sportsbook. Cincy is +1600 at DK but +1800 at FD.
I think Michigan has the best value of the four, especially at +800; Georgia arguably has the worst at +140. Sure it can be seen as a buy-low opportunity when the Bulldogs were -220 going into championship week, but everything about that loss to Alabama was bad. As for the Wolverines, they are certainly hot at the right time. Their two most recent results are a 42-27 thumping of the Ohio State Buckeyes in the regular-season finale and a 42-3 victory over the Iowa Hawkeyes in the Big Ten Championship. Dating back to a defeat of Maryland, Michigan has won its last three games by a combined 95 points. Head coach Jim Harbaugh's team is on a serious roll right now, led by Heisman Trophy runner-up Aidan Hutchinson.
Exact result
Georgia defeats Alabama +175
Alabama defeats Georgia +215
Alabama defeats Michigan +500
Georgia defeats Cincinnati +700
Michigan defeats Alabama +1100
Michigan defeats Cincinnati +2200
Cincinnati defeats Georgia +3000
Cincinnati defeats Michigan +5000
As the above numbers suggest, Georgia is more likely to beat Alabama than Alabama is to beat Georgia. The reason why the Crimson Tide are title favorites, of course, is that they have an easier semifinal matchup on paper (they are favored by almost two touchdowns over Cincinnati, while the Dawgs are favored by a little more than a touchdown over Michigan). Looking at those two markets, it doesn't take a genius to figure out that UGA would be favored over 'Bama if both conference rivals play their way into a rematch.
In fact, DraftKings has already spelled it out for you. The lines for potential championship matchups have been posted, and Georgia is -2 over Alabama. In less likely scenarios, the biggest number by far is Georgia -14.5 over Cincinnati; 'Bama would be a -6 favorite over Michigan and Michigan would be a -6.5 favorite over Cincy.
Obviously those lines could change depending on how the winners perform in their respective semifinal showdowns, but that's how it stands now. Of the eight potential final outcomes, I like Alabama beating Georgia (again) at +215. There just isn't any value on UGA effectively being favored after it just got blown out in its biggest game of the year.
At Pickswise we offer free expert College Football Picks and College Football Predictions for all games in the Power Five conferences and the top 25 teams outside of Power five, including our College Football Parlay picks each week.