College football game of the week preview and best bets: Oklahoma Sooners vs Baylor Bears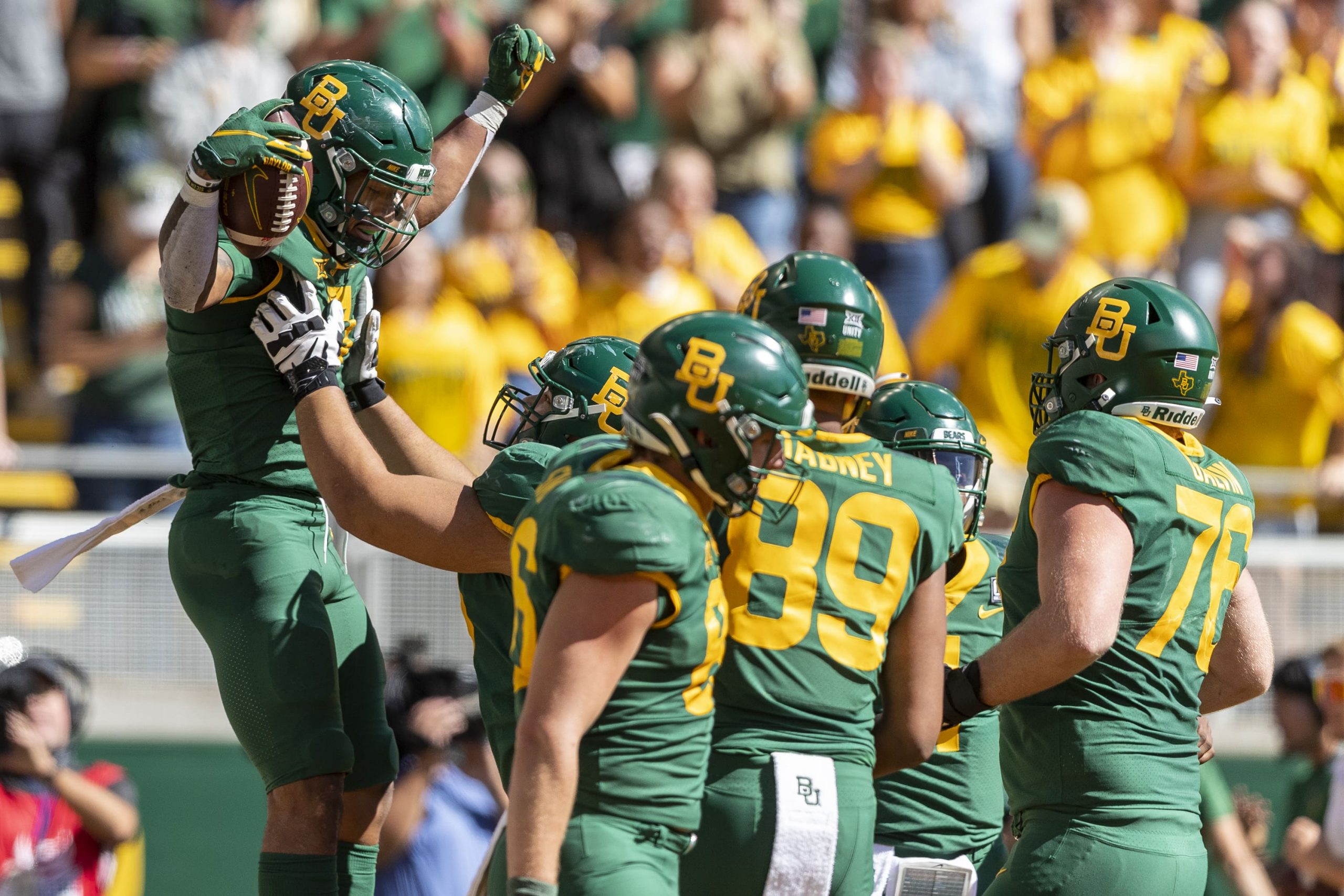 The College Football Playoff picture could get shaken up a bit with a pair of top-12 teams squaring off on Saturday. Big 12 rivals Oklahoma and Baylor are going head-to-head, with the Bears looking to play the spoiler role. They have already lost twice, while the Sooners are 9-0 even though they have endured plenty of scares along the way.
Can OU survive again and remain unblemished in 2021, or will Baylor pull off an upset? Let's take a look at what could be in store for this conference rivalry game.
Breaking down the Sooners
Style points don't really matter because Oklahoma will be a part of the College Football Playoff if it is an undefeated Big 12 champion. And that's good news, because style points are something the Sooners certainly do not have. Single-digit wins have come against Tulane, Nebraska, West Virginia, Kansas State, and Texas. Perhaps even more alarming was a 35-23 victory over Kansas in which the Jayhawks led 17-14 in the fourth quarter.
In addition to the close calls, the big story of this season for Oklahoma — and really one of the biggest stories in the nation as a whole — is the benching of quarterback Spencer Rattler. Rattler was once the Heisman Trophy favorite, but now it is Caleb Williams who is in the Heisman mix (a +750 fifth choice). Williams has thrown 14 touchdown passes compared to only 1 interception and he has also rushed for 288 yards and 4 scores. The freshman from Washington, D.C. is coming off a 402-yard, 6-TD performance during a 52-21 rout of Texas Tech.
Check out our reaction to what happened in college football during Week 10
Breaking down the Bears
Baylor's national title hopes came to an end with a second loss last weekend, as it fell to TCU 30-28. The Bears had previously gone down at Oklahoma State via a 24-14 decision on October 2. On the bright side, this team is undefeated at home and that is exactly where it will be playing on Saturday. Baylor's resume at McLane Stadium includes victories over then-No. 14 Iowa State, then-No. 19 BYU, West Virginia, and Texas.
Especially by Big 12 standards, the Bears' defense is outstanding. Not a single opponent has exceeded the 30-point mark against them this year. Kansas, West Virginia, BYU, and Texas were all held to 24 or fewer points. On the other side of the ball, senior running back Abram Smith has rushed for 1,055 yards and 11 touchdowns. As a team, Baylor has churned out 2,078 yards on the ground (5.9 ypc average) and 24 rushing scores. The Bears are eighth in the nation in rushing and third in yards per carry.
Check out our college football futures report heading into Week 11
Predictions and best bets
The Sooners are undefeated, but they have messed around with opponents far less talented than Baylor and have just barely managed to avoid disaster after disaster. With the Bears undefeated at home and the Sooners having a propensity for playing close games, I would lean toward the underdogs +6. But I would keep it a small play unless the line grows to a touchdown or more.
I like the under 63 even more, as Baylor's defensive is formidable and — even though Williams has been great — Oklahoma's offense is wildly up and down. The Bears' ability to control the clock with Smith's running prowess is another reason to make an under play.
At Pickswise we offer free expert College Football Picks and College Football Predictions for all games in the Power Five conferences and the top 25 teams outside of Power five, including our College Football Parlay picks each week.