College football game of the week preview and best bets: Penn State Nittany Lions vs Iowa Hawkeyes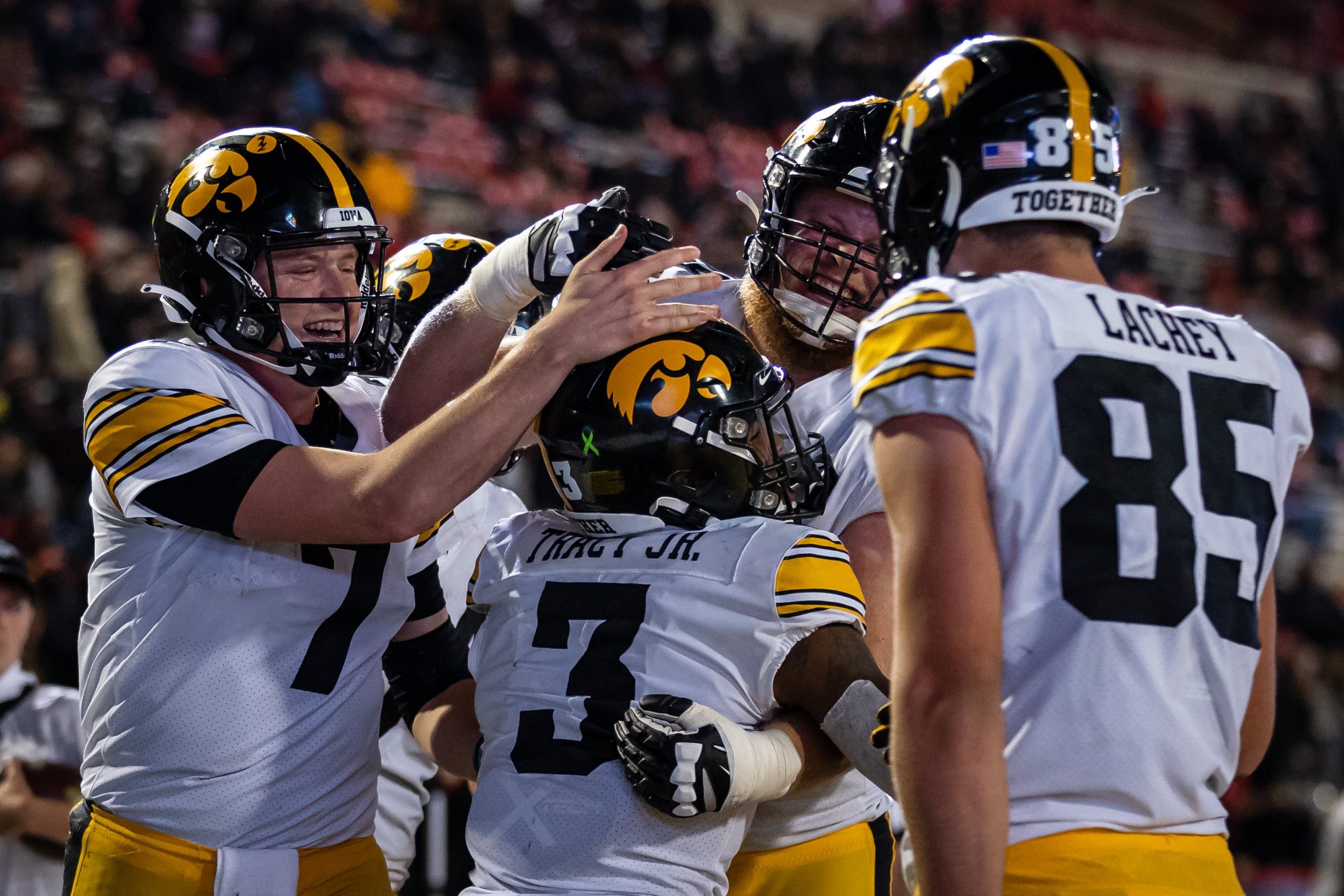 For once the SEC is not taking center stage this weekend. We already know the two best teams in the nation hail from that powerhouse conference. The real intrigue now is who are the third and fourth best teams in college football (behind Alabama and Georgia) that will be in position for spots in the College Football Playoff. According to the current rankings, both of those programs can be found in the Big Ten. Iowa is No. 3 and Penn State is No. 4, and they will go head-to-head this coming Saturday.
Who will have the upper hand in this crucial Big Ten showdown? Let's take a look
Breaking down the Nittany Lions
Penn State is also 5-0 but has struggled a bit against each of the two ranked opponents it has faced. Close wins over Wisconsin and Auburn are not looking overly impressive right now, either, as the Badgers are 1-3 and the Tigers (4-1) almost lost to Georgia State.
Still, 5-0 is 5-0. Senior quarterback Sean Clifford is a flat-out winner. In his third season as the starter under center, Clifford has completed 67.3 percent of his passes for 1,336 yards with 11 touchdowns and 3 interceptions. He has also has 137 rushing yards and an additional score. The Cincinnati, Ohio native is supported by a defense that is yielding only 12.0 points per game. The Nittany Lions' primary weakness is an inability to run the ball. They are averaging just 3.8 yards per carry and have gotten a mere 3 total touchdowns out of the running back position.
Check out our preseason Big Ten predictions
Breaking down the Hawkeyes
Iowa is 5-0 with five double-digit victories, including a 51-14 beatdown of Maryland this past Friday night. The Hawkeyes were disrespected to the tune of being just -4 favorites, a spread of which they made a mockery. Perhaps some of that had to do with the fact that Maryland had been 4-0, but hindsight is 20/20 and clearly Iowa should have been favored by more.
The Hawkeyes are constructed similarly to their upcoming opponent. They feature a quarterback (Spencer Petras) who may not be a superstar but simply wins football games mostly by being mistake free. Iowa also can't really run the ball, but a solid air attack combined with a dominant defense has been more than enough to be successful. Petras is completing 62.0 percent of his attempts for 943 yards and he has accounted for 10 total touchdowns compared to only 1 interception. The Hawkeyes' defense that is giving up just 11.6 points per game.
Check out our college football futures report heading into Week 6
Predictions and best bets
This should be a classic Big Ten contest—a bruising battle between defensive-minded squads. The over/under is set at 41.5, which is the lowest total of the entire week in college football. I'm not touching the under on that kind of number, but I also don't want a piece of the over in what will likely be a defensive struggle.
Iowa -2.5 is the way I'm going. The Hawkeyes are 5-0 SU in their last five home games dating back to last season and they are 5-2 ATS in their last five at home. This stretch includes a 34-6 drubbing of then-No. 17 Indiana on Sept. 4 in Iowa City. I also think they boast the slightly superior defense. Neither team will be able to run the ball, and Penn State may also find passing difficult. Iowa is surrendering only 184.4 yards per game through the air and leads the country with 12 interceptions. It also has 13 sacks. By comparison, the Nittany Lions have 7 picks and 8 sacks.
Look for Iowa to pick up another big win and maintain its No. 3 ranking.
At Pickswise we offer free expert College Football Picks and College Football Predictions for all games in the Power Five conferences and the top 25 teams outside of Power five, including our College Football Parlay picks each week.