College Football Reaction: The Playoff window could be closing for the Big Ten
Week 13 of the College Football season is in the past and we once again have learned a ton about the Big Ten. What once looked like smooth sailing for Ohio State and Northwestern now seems to be up in the air in more ways than one. Not only is the Big Ten title game becoming hazier, but the chances for the Big Ten to make the playoffs appears to be getting smaller every week.
1. Cancellations, cancellations, and more cancellations
I have to start by saying that I still disagree with the Big Ten starting the season so late, even though I understand why it had to happen. However, given what we know now, they maybe wish they would have started earlier to give room for make-up games. Due to the Big Ten conference policy, once a game is cancelled, it will not be made up. They are not postponing these games; they are declaring them no-contests. This is an important difference because the conference also stated that a team must play at least six games in order to compete for the Big Ten Championship.
Wisconsin had its third game cancelled this week, meaning it will only be able to play five regular-season games. Plain and simple, the Badgers are ineligible to play in the Big Ten title game.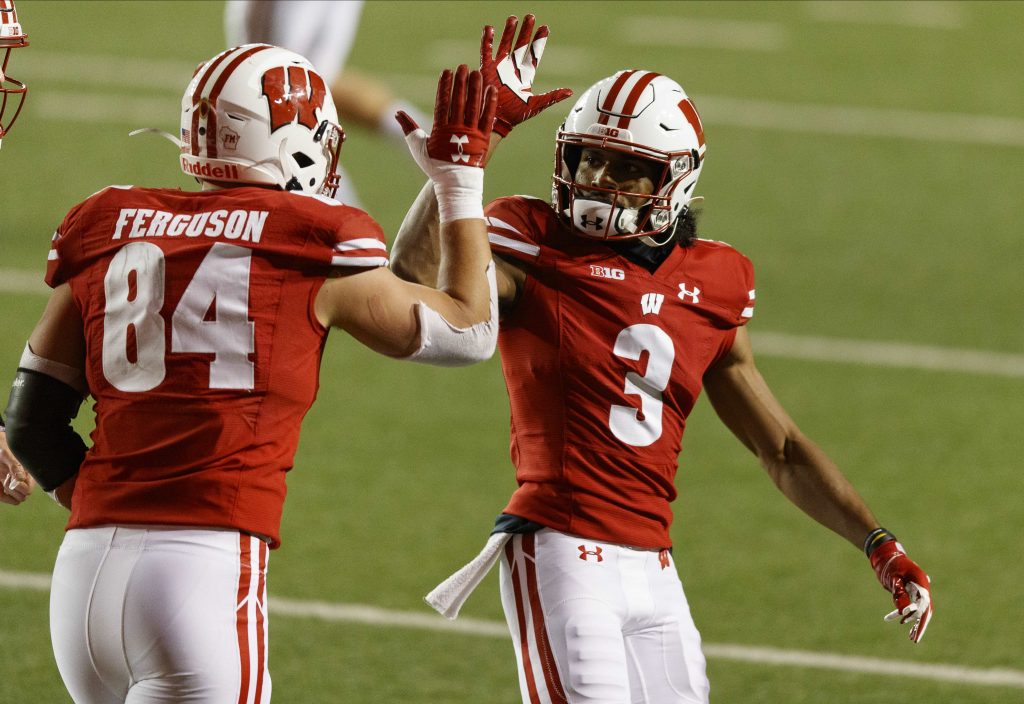 2. Can the Big Ten still make a CFP appearance?
This leads me to my next point about Ohio State. We know that the Buckeyes are the fourth-ranked team in the country. We also know that they have now had two games cancelled. That includes this week when their coach tested positive, which led to them cancelling the game against Illinois. The Buckeyes now have a total of two regular games left and they are 4-0. Assuming they play both of these games and win both, they will be 6-0 pending the Big Ten title game. If all of that happens, they will certainly be looking at a College Football Playoff spot.
Now if they have one more game cancelled, everything starts to get wild. Say the game against Michigan or Michigan State gets called off. This is actually a possibility due to what we know about the virus spreading throughout the Buckeyes program as of this week. If the Buckeyes cannot play in the Big Ten title game, they will end the season 5-0. Nothing about their resume is particularly impressive, and they would be missing out on the conference championship. If that happens, the Playoff Committee cannot possibly include them in the top four. Regardless of them being undefeated, 5-0 is not playoff-worthy.
Maybe I am alone in saying this, but in that scenario they need to consider a team like Cincinnati–which looks like they might go 10-0, including its conference championship. This also brings in a potential one-loss Texas A&M team, who lost to Alabama, but beat Florida. Or there is the possibility that Florida beats Alabama, but the Crimson Tide still gets in. Clearly, there will be a lot going on in the coming weeks, but it will all come down to whether Ohio State can play its remaining games or not.
Pickswise is the home of College Football Picks and Predictions. Check out our latest College Football Picks including our College Football Parlay picks and our College Football Best Bets.