College football Week 7 reaction: Is Cincinnati the second-best team in the nation?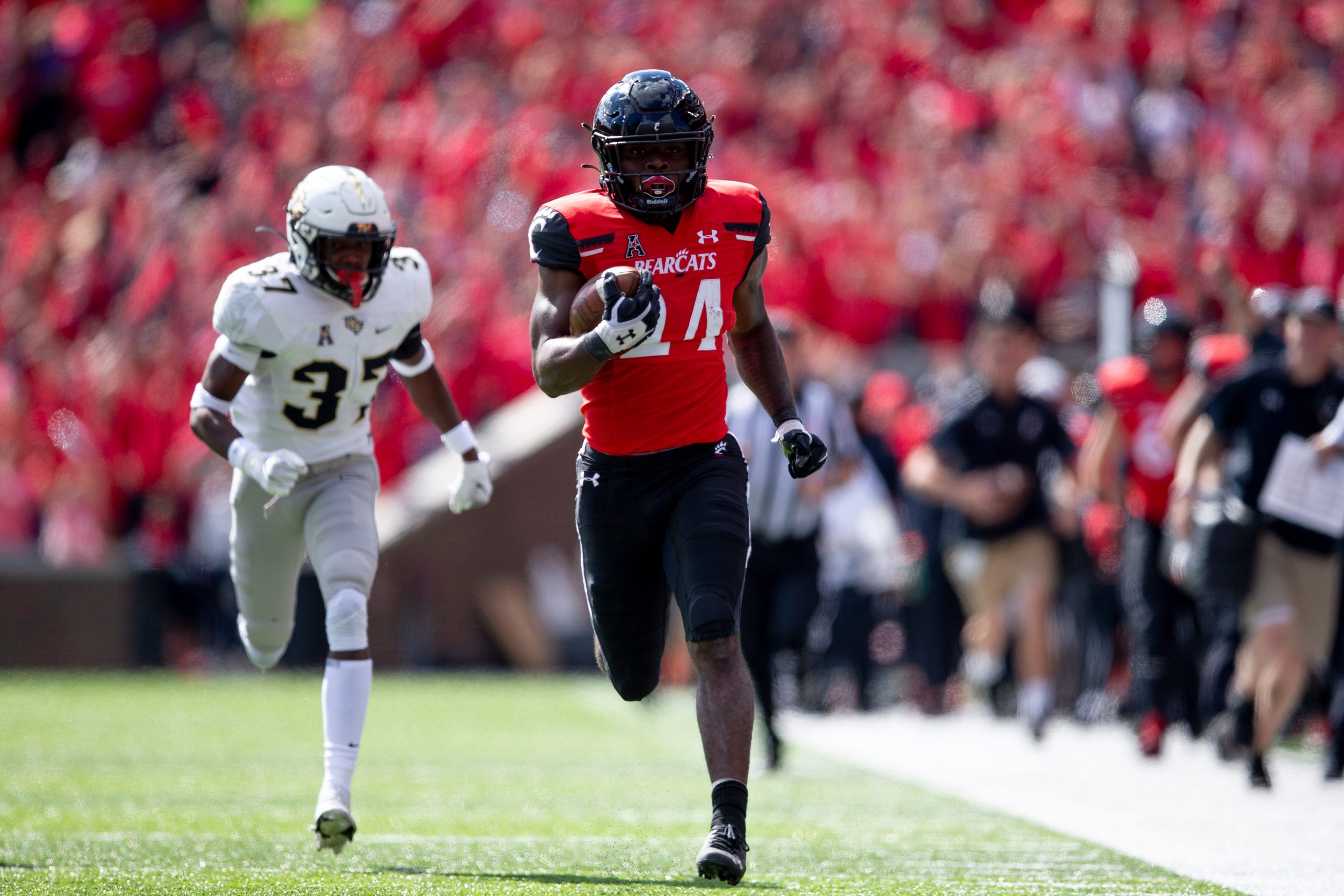 The No. 1 team in the nation had no trouble remaining undefeated on Saturday. As for the No. 2 team? Not so much.
Georgia handled its business and maintained its stranglehold on the top spot in the rankings, but second-ranked Iowa fizzled out at home with a 24-7 loss to Purdue. That opens the door for Cincinnati, Oklahoma, and Alabama to occupy the rest of the top four spots in the polls and be in position—at least for the time being—for College Football Playoff berths.
Let's reflect on what transpired this week on the college football gridiron and what it means.
The door continues to open for Cincinnati
Cincinnati improved to 6-0 with a 56-21 shellacking of Central Florida. The most impressive aspect of the Bearcats' victory is that they did not even need a huge day from Heisman Trophy candidate Desmond Ridder in order to dominate. Ridder completed 13 of 23 passes for a modest 140 yards and 1 touchdown to go along with 14 rushing yards. However, running back Jerome Ford rushed for 189 yards and 4 TDs on 20 carries. Ford now has 338 rushing yards and 6 scores over the past 2 games. With Ford complimenting Ridder like he is, Cincinnati's offense is seemingly impossible to stop.
They say it's better to be lucky than good, and so far this season Cincinnati has been both. The 'Cats had been steadily moving up the rankings thanks to losses by Alabama, Ohio State, and Oregon. Now they will likely climb to No. 2 in the AP poll as a result of Iowa's egg-laying against Purdue.
Michigan State about to be put through the wringer
Michigan State is another team that improved to 6-0, as it scraped past Indiana 20-15. Kenneth Walker III did not do much of anything and Payton Thorne threw 2 interceptions, but the Spartans escaped from Bloomington because of a defense that forced 3 turnovers.
Is this top-10 team for real? I'm not so sure. Sparty also messed around with Nebraska earlier this season (won 23-20 in overtime) and its only top-25 victory has come at the expense of a Miami (FL) squad that has since lost to Virginia and North Carolina while falling to 2-4. We will soon find out what Michigan State is all about, as three of its last five games are against teams currently in the top 8—starting with Michigan on Oct. 30.
It's time to put respect on Jaylen Warren's name
The Heisman campaigns of Walker and Ridder took hits despite their victories, but a much more productive day at the office was turned in by Oklahoma State running back Jaylen Warren. During a 32-24 upset of Texas, Warren rushed 33 times for 193 yards. His last four yardage totals are 218, 123, 125, and 193 to go along with 4 TDs during this stretch and an 81-yard receiving performance against Kansas State.
Jaylen Warren has been a man on a mission today for @CowboyFB 💪 pic.twitter.com/c2s6lw0HAN

— FOX College Football (@CFBONFOX) October 16, 2021
Amazingly, the 5'8'', 215-pound senior is not even listed in the Heisman Trophy market at DraftKings. No, Warren is not going to win the sport's biggest individual prize. But he should at least be in the discussion.
As for the Cowboys, they are 6-0 with three consecutive top-25 wins and no more top-25 opponents on the schedule until Oklahoma on the final weekend. Watch out for head coach Mike Gundy's team….
At Pickswise we offer free expert College Football Picks and College Football Predictions for all games in the Power Five conferences and the top 25 teams outside of Power five, including our College Football Parlay picks each week.