College Basketball
Back
Coronavirus threatens March Madness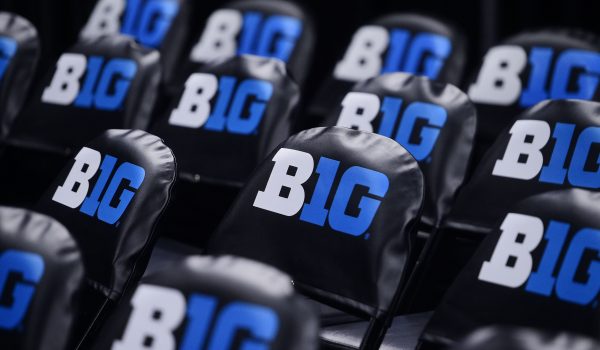 It feels a bit weird to believe or even say, but at this point chances of March Madness 2020, are very slim. The original plan was to try and play the games without fans in the arenas. However, in a span of 24 hours, everything changed drastically. The chances of playing were already in question, but when the news broke last night about the Utah Jazz's Rudy Gobert testing positive for the Coronavirus, from then on everything began to fall into place across the entire sports world.  In an ever-changing climate with the current pandemic, March Madness is at a crossroads.
A Wild 24 Hours
The Big 12 quarterfinals were set to tip-off without fans, as were the other major conferences. The Ivy League was the first league to call of their tournament before it even began. When you look at the Big Ten, things really got scary on Wednesday night as Nebraska's coach Fred Hoiberg was visibly ill, and because of what happened with the Rudy Gobert news, everyone feared the worst. The Indiana Hoosiers rolled to the win, while Hoiberg was taken to the hospital. His team was quarantined to the locker room. Some good hope was sent across social media later in the night.  It turns out it was only the flu for Coach Hoiberg.
The Big Dance is in Trouble
March Madness is a spectacle up there with the Super Bowl and the Masters. But this year's NCAA tournament has to take a back seat to a real-life situation. The Coronavirus has impacted everything, and the major conferences have made the smart decision as they have canceled tournament's across the country. The ACC, Big 10, Big 12, SEC and PAC-12 were all set to play coming into today, but the threat has grown to a level, that takes precedence. That being said what is Big East thinking right now? What is there to gain, as the big dance is likely going to be postponed or canceled as well.
Update: March Madness has been cancelled as well
Last updated: Thu 12th March 2020