Daily March Madness public money update: Oregon State, Winthrop public 'dogs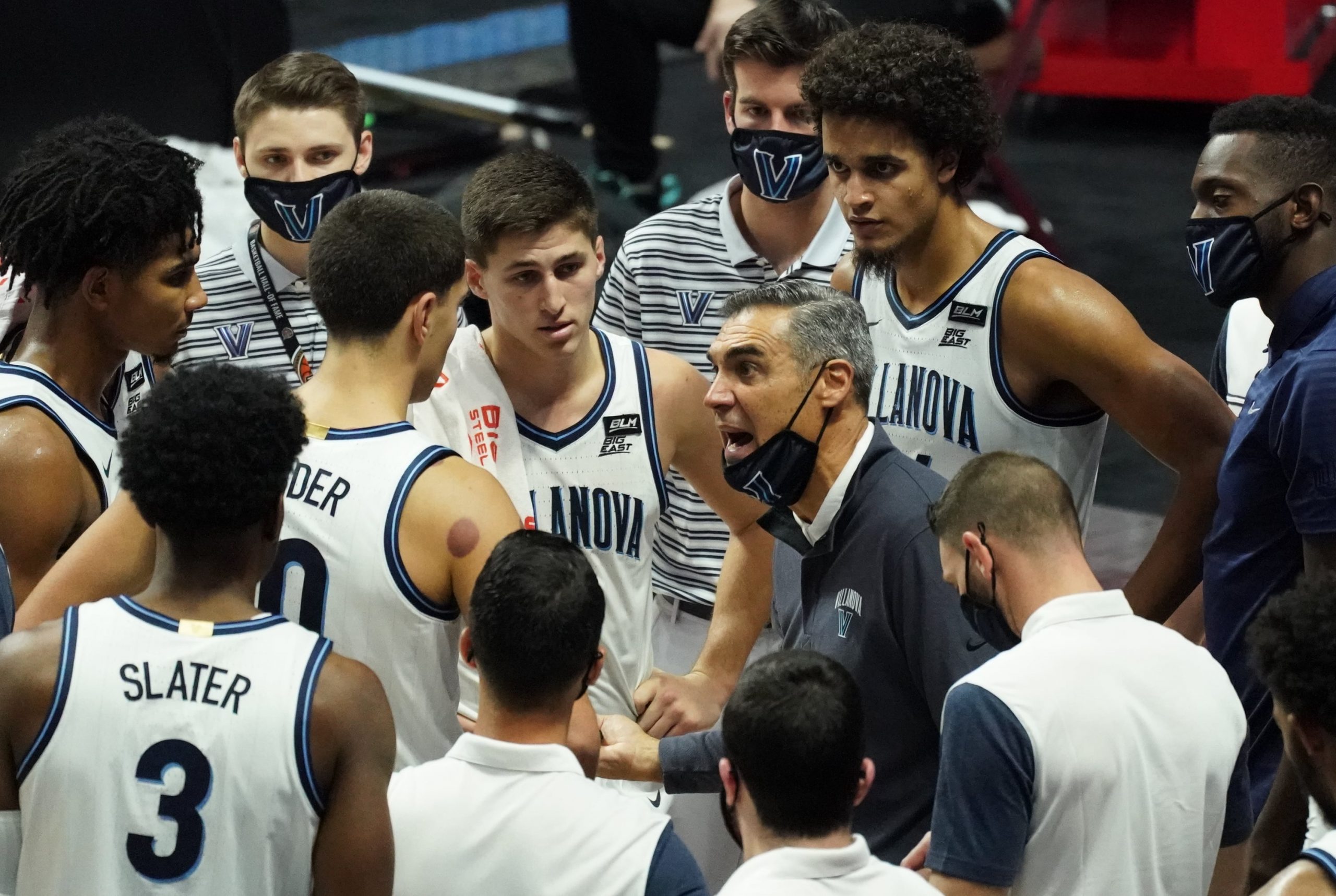 March Madness is officially here, and with the NCAA Tournament getting underway we'll be bringing you a special edition of our usual public money update each day. With an event this large betting volume will be off the charts, and the public can actually move markets this time of year. It's important to keep track of what the heavy public sides are, whether you're looking to tail or fade that movement.
Check out our March Madness hub to stay on top of everything that goes on. Also, be sure to check out our picks on the side and total for every single game in the tournament. But first, let's dive into what we're seeing in terms of public trends on Friday:
Oregon State +8.5 vs. Tennessee
The public loves its underdogs in March, and that's the case once again on Friday. In particular, the public always seems to gravitate toward these 12 seeds. 71 percent of the bets and 65 percent of the money are on the Beavers and the points here in this Round of 64 matchup in the Midwest region, per DraftKings' internal numbers shared with us.
Everybody just saw Oregon State pull off a miraculous run in the PAC 12 Tournament, and they're loving that momentum. Tennessee certainly had some disappointing efforts this season, so it's understandable why people would think they're vulnerable to an upset. That being said, the hype around Oregon State has gotten a bit out of control, and we think it's created some value on the Volunteers.
Cleveland State vs. Houston over 134
Staying in the Midwest region but switching things up with a total now, the public is expecting a lot of points in this 2/15 matchup. 78 percent of the bets and 65 percent of the money are on the over here. That being said, the fact that there's that big of a gap between the money/bets percentage indicates there have been a few large bets on the under.
This is interesting to see, because although Houston has a very efficient offense they also play at a very slow pace. The over is 8-3-1 in Cleveland State's last 12 games, so perhaps bettors are looking to ride that trend to the promised land. Cleveland State also plays at a slow pace, but we believe the perception of both of these teams being slow has caused the total to drop just too low. We're taking the over in this spot as well.
Purdue -7.5 vs. North Texas
Perhaps the biggest public side appears to be the Purdue Boilermakers. 78 percent of the bets and 77 percent of the money are laying the points with Matt Painter. Conference USA isn't getting any respect from bettors. These numbers were a bit higher on Thursday, so at least a little money has come in on North Texas since then. Purdue won their final five regular season games, albeit not exactly against the Big Ten's top teams, but that momentum is enough for the public to hop on board.
The North Texas Mean Green are 4-0 ATS in their last four, but this play seems like more of a buy on Purdue than a fade of North Texas. The Boilermakers are 5-1 ATS in their last six, and Trevion Williams is going to be really tough for anyone to slow down inside. We're taking the favorite here as well.
Rutgers -2 vs. Clemson
Clemson might be the 7-seed in this 7/10 matchup, but the public certainly doesn't view it that way. 60 percent of the bets and 79 percent of the money are on Rutgers in what could be one of the tightest games of the day. That means there have been some big bets on Rutgers. This one isn't too hard to understand, as the public just saw Clemson lose to a bad 10-17 Miami team in their one and only ACC Tournament game.
Rutgers is a feel-good story since it's been 30 years since they last made the NCAA Tournament, and the public loves a feel-good story. The Scarlet Knights are a team that's easy to rally behind, and they're also a team with a lot of talent. They didn't shoot the ball great this year but they play elite defense, and in a game that's expected to be low-scoring we think they'll win out.
Winthrop +6.5 vs. Villanova
The public also loves the other 12 seed playing on Friday, Winthrop over Villanova in the South region. 72 percent of the bets and 67 percent of the money are on the underdog and the points here. Winthrop is shaping up as a very trendy underdog, for a few reasons. Most notably, Villanova is going to be without 14 point per game scorer Collin Gillespie for this one due to his unfortunate season-ending injury right at the end of the year.
The Wildcats lost their final two games of the season, and the public doesn't think they can play without Gillespie. It's hard to argue too much with that, as Gillespie was a senior leader in addition to being a top scorer. Winthrop went 23-1 this season, and they play really great defense. They'll do enough to keep this one close, so we're taking the underdog as well.
Pickswise is the home of March Madness Predictions. Check out all of our March Madness Picks, including daily March Madness Parlays throughout the NCAA Men's Basketball Tournament.