Daily public money update: Bettors need Nuggets on Wednesday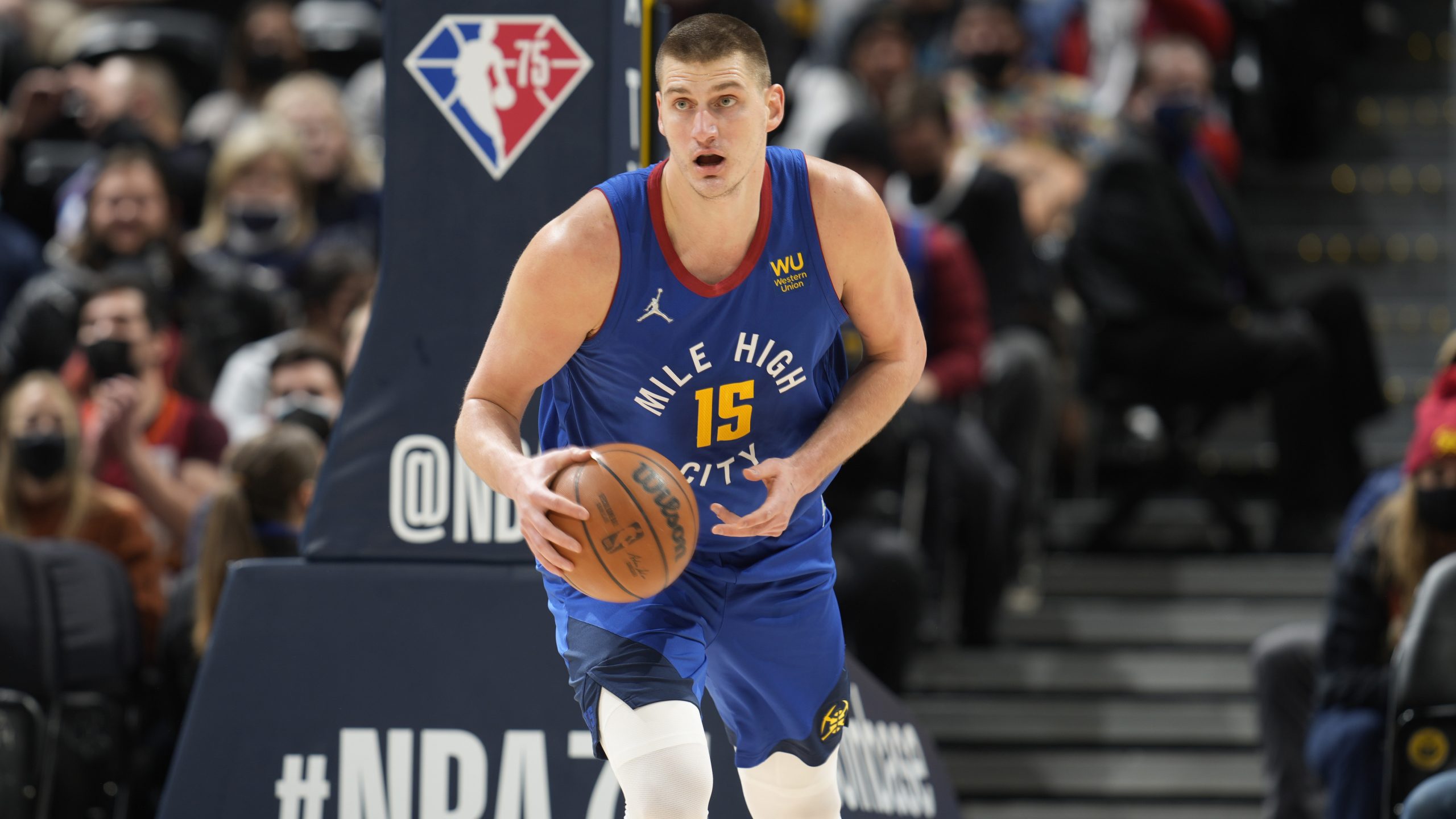 Unfortunately football season is in the rearview mirror but basketball and hockey are in full swing and baseball is (hopefully) right around the corner. It's a lot, and we're grateful for it. There are some big contests coming up, which always create some big public sides. Let's take a look at where the public money is going as bettors once again try to beat the 'books, with the Nuggets leading the way on Wednesday.
NBA: Nuggets -4.5 @ Kings
The public loves Nikola Jokic, and any time they can lay only a few points with him against one of the league's bottom-feeding teams, they're going to do it. Accordingly, 87 percent of the bets and a near-unanimous 95 percent of the public money are on the Nuggets on Wednesday, per DraftKings' internal numbers shared with us.
This could be just as much a fade of Sacramento as it is an endorsement of the Nuggets. These teams just played each other recently and Denver won both matchups, so that could be a factor here as well. Be sure to check out our free picks on the side and total for every NBA game today.
NBA: Bucks -5.5 vs Hawks
Elsewhere on the NBA card, bettors are hammering Milwaukee. There's a huge NBA slate on Wednesday with 12 games, and this is one of the marquee ones. That's always a recipe for a big public side to start brewing. 88 percent of the bets and 88 percent of the public money are laying the points with Giannis Antetokounmpo and the Bucks.
The Bucks have won five in a row, and the public is always going to chase momentum. Atlanta has been a big disappointment this season, and they enter this one a couple of games below .500. Check out our full game preview for Hawks vs Bucks to see if our expert agrees.
NCAAB: Penn State -3.5 vs Minnesota
Shifting our attention from pro hoops to college hoops now. There's a whole lot of conference tournament action going on, and one of the heaviest public sides on Wednesday might surprise you. Penn State doesn't exactly fit the typical bill of a public team, but 78 percent of the bets and 83 percent of the public money are coming in on them here nonetheless.
Even more puzzlingly, Penn State has lost three in a row and just recently got destroyed by 23 by Nebraska. To be fair, Minnesota is 2-11 in their last 13 and the Nittany Lions did dominate the last time these two teams played each other. Head over to our NCAAB page to see our picks for all the day's biggest games.
NHL: Canadiens @ Canucks over 6.0
Wrapping things up with some hockey now. Nothing the public loves more than a good over, especially in the NHL. On any given day there are usually a handful of NHL overs getting hammered. There are only two games on Wednesday's small slate, and the public is gravitating toward the over in both.
Here in the nightcap, 72 percent of the bets and a whopping 94 percent of the public money are on the over 6.0 as the Canucks host the Canadiens. Both teams' offenses have been hot and this is a nationally televised game, so bettors are always going to want to root for as much excitement as possible. Make sure to check out our free picks on the side and total for all NHL games tonight before making your wagers.
Pickswise is the home of free NFL predictions, NBA predictions , NHL predictions, and college basketball predictions.