Edwards, Jones enter NBA Draft—whenever it is held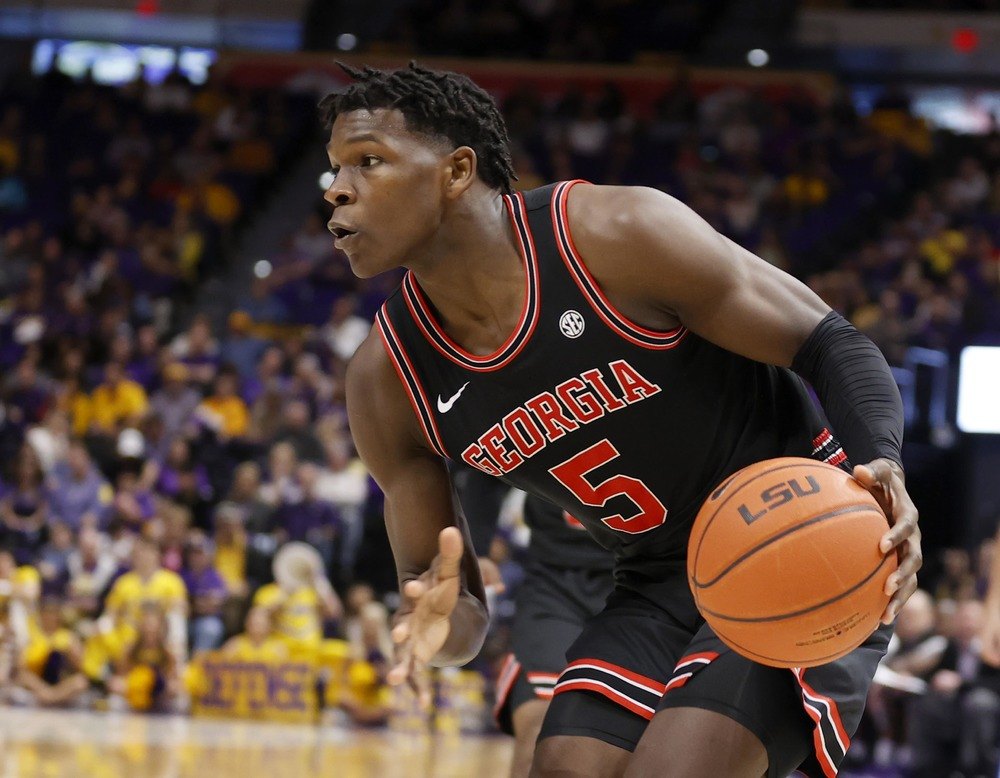 There is no NCAA Tournament in which some of the top NBA Draft prospects can improve their stock. Then again, many of those prospects don't really need it.
Take Georgia guard Anthony Edwards and Duke guard Tre Jones, for example. Because of his sheer athleticism and talent, Edwards was always going to be a top pick in 2020 regardless of what he did in college. Jones has been so good for the Blue Devils over the past two seasons that even a big performance in the Big Dance probably wouldn't have changed much.
Edwards, a freshman, entered the NBA Draft on Friday. The Atlanta, Ga. native posted the following on social media: "Georgia will always be my home but I am ready to take my game to the next level and have decided to declare for the 2020 NBA Draft. I hope I've made you all proud but the work is far from finished."
Edwards, who averaged 19.1 points, 5.2 rebounds, 2.8 assists, and 1.3 steals per game for the Bulldogs, is the No. 1 overall prospect on ESPN's board. And he does not disagree.
"I think I should go No. 1, no doubt," the 18-year-old said in an interview with 247 Sports. "That's the only place I think I should go. I just feel like I got the physical tools. I feel like my body frame is already there and I'm going to stay in the gym and continue to get better. I thought I was going to be a football star. But I gave it my all and started working hard. I locked in and I guess we're here now."
Jones is not the first member of his family to be here after declaring on Saturday. Tyus Jones, who also went to Duke, was taken in the first round of the 2015 draft by the Cleveland Cavaliers and currently plays for the Memphis Grizzlies. The younger Jones averaged 16.2 points, 6.4 assists, 4.2 rebounds, and 1.8 steals per game for the Blue Devils this season. He was named ACC Player of the Year and ACC Defensive Player of the Year.
When will Edwards, Jones, and others officially take their talents to the next level? Like in all sports, uncertainty in the NBA abounds amidst the coronavirus crisis. The 2020 NBA Draft is scheduled for June 20, but the season is suspended indefinitely and there is no way of knowing when—if ever—it will resume. The league is hoping for a June resumption of play and perhaps a July or August conclusion. Even a September finish to the NBA Finals is not out of the question. If those scenarios turn out to be the case, the draft would likely take place sometime in the fall. Of course, there is also a chance the 2019-20 campaign gets completely cancelled in the near future and the June 20 date could remain as scheduled.
An NBA game being played by July 1 is -155 favorite, while "no" on that prop is +115. A game being played by August 1 is a -170 favorite, with "no" coming in at +130.