Enjoy Illinois 300 NASCAR betting preview: The ballad of Ricky Stenhouse?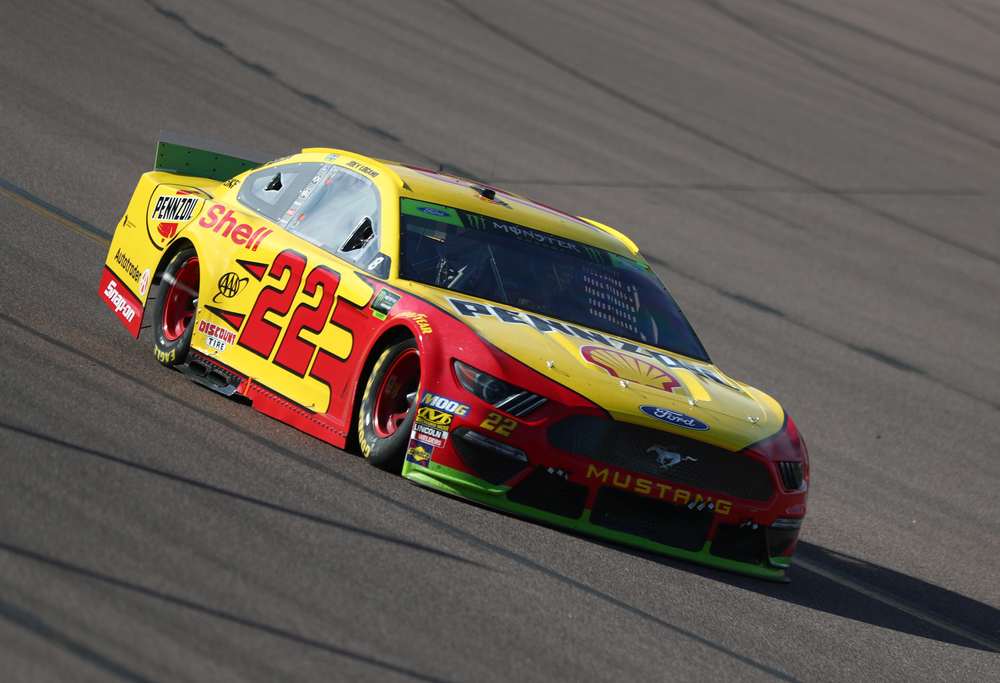 The NASCAR Cup Series is racing at World Wide Technology Raceway for the first time for the Enjoy Illinois 300. This track is also known as Gateway and we've seen the Truck Series run it for a while. So if it's a new track and a new car, how are we looking at this race? Well, let's look at some betting strategies first and then we'll break down the picks for winners and props.
Betting Strategies for World Wide Technology Raceway
The drivers this week have been talking about the track…a lot. They've been saying how they think the race will play out on Sunday and what tracks Gateway brings to mind. Several drivers have stated they believe that passing will be tough here and track position will be king. They hve also stated that Phoenix and Martinsville is what this track reminds them of, with a bit of Richmond rolled in. With track position important, and passing predicted to be "very rare" to quote Ryan Blaney, we'll be looking at drivers starting toward the front to win. For props, we'll be looking at practice speeds and how these drivers have performed at Phoenix, Richmond, Martinsville and even Nashville since 2021.
All odds taken from the DraftKings Sports at time of publishing.
World Wide Technology Raceway Outright Winners
Chase Briscoe +800
Briscoe won Phoenix. He's nearly won a few other races this year too. All of the drivers have indicated that this track will be a track position and pit strategy type race. Starting on the pole has to help with track position, right? The car hasn't been quite as fast as others on the long run this week, but being able to hold them at bay with the first dibs on the inside line will be key to his success this week.
Ryan Blaney +850
Blaney is — yet again — fast. He ran the second fastest single-lap speed and second best 10-lap average as well. He's rolling off P5 which is still close enough to the front to linger and challenge for the lead. Blaney has been fast all year and more than half of his fast laps and laps led this year have come at Richmond and Phoenix.
Joey Logano +1000
Who was the fastest car at practice? Logano. Was it just for the short run? Nope; he had the fastest 5-, 10-, and 15-lap averages and the only reason he didn't lead the 20-lap average list is that he didn't run 20-consecutive laps. Over the last few years when the cup series has gone to new tracks, Logano has been the one to win. Clash at the L.A. Coliseum? Check, Bristol Dirt? Check. Starting in the top 10, he will likely be a threat all day.
Aric Almirola +2000
This is the type of track that suits Almirola's driving style the best. He's usually high on drivers to account for at Phoenix and Richmond and New Hampshire and even Martinsville. Guess what? Those are all the tracks that are comparable to World Wide Technology Raceway. He's starting in the top-10 on Sunday and ran inside the top-10 at practice. That means we should see he can hold his spot and catch a break or two for the win.
Enjoy Illinois 300 Best Prop Bets
Kevin Harvick Top-5 Finish +350
Harvick just keeps chugging along this year. It's not spectacular but it's solid. We don't need spectacular to hit this bet though. Harvick finished P2 at Richmond and just missed top-five at Phoenix with a P6. He showed good long-run speed at practice on Friday before qualifying P20. While the starting spot isn't great, his hustle and ability to move up through the field this year keeps him in line for this bet. He is also even money for a top-10 finish which is a reasonable bet to simply return the investment.
Ross Chastain Top Chevy +250
Aside from Tyler Reddick, Chastain is the only Chevy in the top-10 to start and he had the fastest Chevy in practice. That was over both the single-lap and 10-lap average. He has also been the fastest Chevy constantly all season. There is no reason he should be behind Tyler Reddick in the odds list, so let's take the bigger return.
Ricky Stenhouse Jr. Top-10 Finish +500
He's in the middle of a career-best stretch. Four straight top 10s coming into this weekend and he's showing speed again this weekend. He ran just outside the top-10 in 10-lap average before qualifying 27th. Phoenix and Richmond weren't great for him this year but the setup this week is completely opposite and the speed has shown already. It hasn't much mattered where Stenhouse has qualified in the last several races and he keeps finishing in the top
At Pickswise we offer free NASCAR Picks for today's race including analysis and NASCAR betting advice from expert NASCAR handicappers.