F1 Monaco GP, NASCAR Coca-Cola 600 and Indy 500 Sunday mega parlay (+9580 odds!)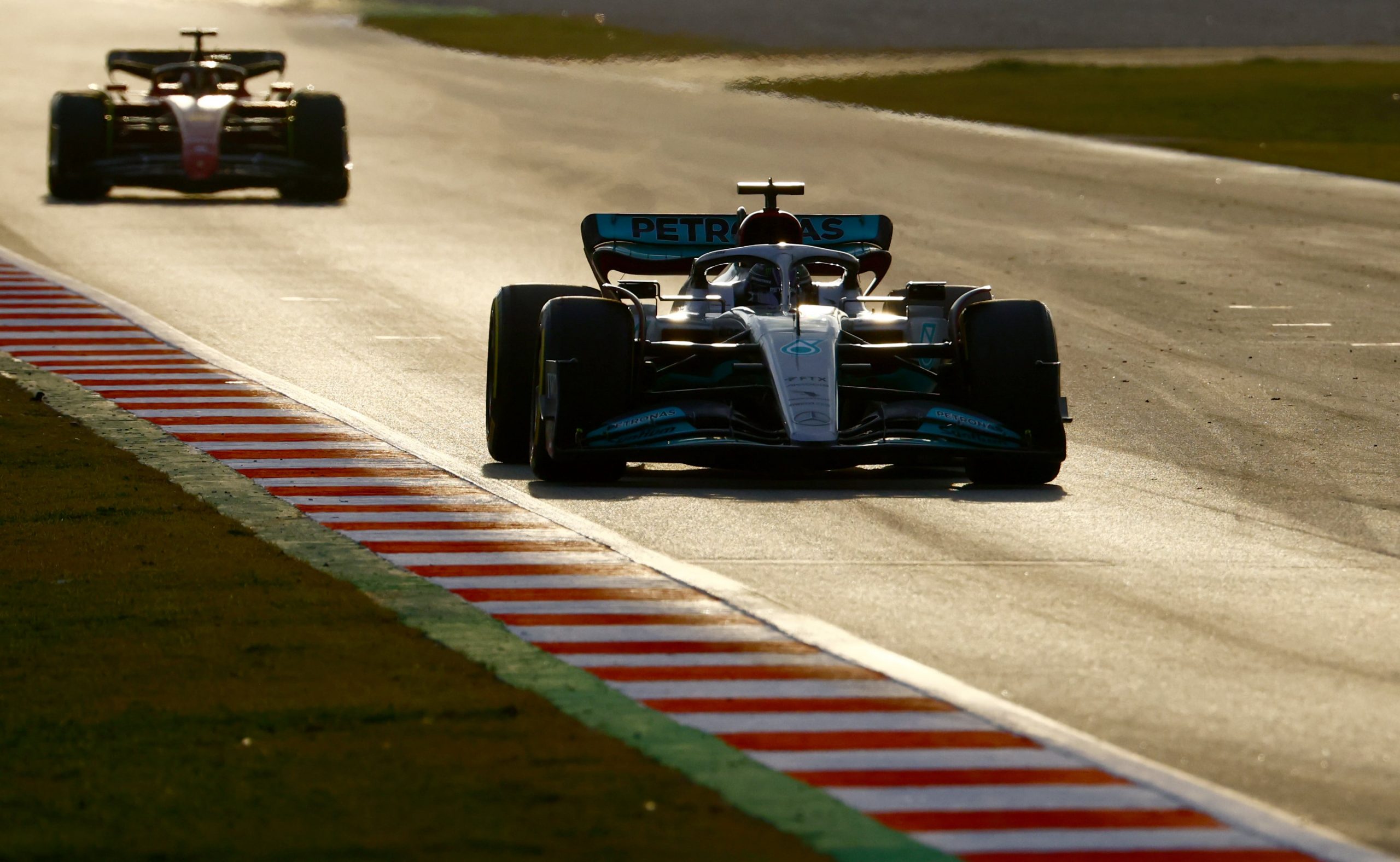 What a great day for racing we've got coming on Sunday. The most famous races in every racing series happen all on one day, back-to-back-to-back. F1's Monaco Grand Prix in the morning, Indy 500 at lunchtime, and NASCAR's Coca-Cola 600 in the evening. With all that racing going on, it is a great time to get some bets going. We'll have you covered all day with a betting guide for each of the Monaco GP, Indy 500, and the Coca-Cola 600, as well as a few mega parlays for all three events at the bottom of this article!
F1 Monaco Grand Prix Preview
Sunday starts off with the F1 race through the streets of Monaco. Typically though, the race is determined by qualifying on Saturday. It's a notoriously tough track to pass on even in the best of circumstances. Sunday isn't forecast to be the best of circumstances. The weather for Monaco on Sunday is calling for rain. While it's the case that F1 drivers are used to running in the rain, that's not conducive for good racing at a tough track like Monaco. It means the pole sitter should have the advantage even more as they don't have to deal with spray from a car in front of them either.
F1 Monaco GP Schedule
Practice 1 & 2: Friday 8:00 am ET, ESPN
Practice 3: Saturday 7:00 am ET, ESPN
Qualifying: Saturday 10:00 am ET, ESPN
Race: Sunday 9:00 am ET, ESPN
Monaco GP early betting picks
The trick to getting the best odds for the race, is to bet the race early, even before qualifying or practice happens. Why is that? Well, with the front row drivers winning so often here, it becomes impossible to get good odds for outright winners once on-track festivities begin. For props, however, wait until we see cars on track to see who's got the better cars for the week. Reliability issues could play a major role in the race with both Ferrari and Red Bull having issues already this year in prior races. That could leave the door open for a driver who's currently going off the board at much higher odds to pull out a win.
Indy 500 Preview
The month of May at Indianapolis Motor Speedway is a sight to behold. Indy Car spends nearly the entire month at the track. Between the Indy Grand Prix and 500 practice and qualifying and carb day and finally the famed Indy 500. It's a loaded schedule. It also means that we've seen how these cars are looking for the race for a few weeks now. That being said, there is a level of pressure that arises for the 500 that can force even the most experienced teams or drivers into mistakes. The weather looks fantastic for Sunday with temps in the mid-80s and mostly sunny. Otherwise known as a perfect day for the 106th Indianapolis 500.
Indy 500 Schedule
Practice: Friday 12:00 pm ET
Race: Sunday 1:45 pm ET, NBC
Indy 500 early betting picks
This is a very tough race. Perhaps the toughest on the Indy schedule. What does that mean for betting? Well, we're likely not to bet the drivers with little to no experience in the race despite any speed they may have shown in practice qualifying. Experience is king at Indy. It's why you almost never see drivers in their first few tries at the Indy 500. That's not only good advice for outright winner bets, but also for match-up props. It's also worthwhile to shop lines between multiple sportsbooks as they will have different returns on the same winners and props. So why not increase your return for the same bet you're playing anyway?
NASCAR Coca-Cola 600 Preview
The night cap, so to speak, of Sunday's triple-header is the longest race of the NASCAR Cup schedule. It's also a Crown Jewel event. Charlotte Motor Speedway, the home of NASCAR, is the host venue for the race. It's 400 laps around the 1.5-mile Quad-oval track that equals the 600-mile race distance. There is quite a lot of drama coming into this race after a chaotic All-Star race last weekend and expect the drama to continue throughout the night. Not only will the drivers and cars and crews be tested, so to will the tires. One thing not bringing controversy to the track — the weather. The forecast for this weekend is little rain and teams in the 70s-80s for racing on Saturday and Sunday.
Coca-Cola 600 Schedule
Cup Practice: Saturday 7:00 pm ET
Cup Qualifying: Saturday 7:45 pm ET
Race: Sunday 6:00 pm ET
Coca-Cola 600 early betting picks
Like the other two races of the day, the Coke 600 is quite a grueling race. Clearly keeping concentration and focus for 600 miles is a tall task, as is getting the car to hold up that long. So, if we're betting before we see the cars on the track, we'll be looking at a few different things. Firstly, who's shown good speed this year at similar tracks. What are the similar tracks to Charlotte? Kansas, Las Vegas, Auto Club, and Darlington are all reasonable comparisons since they ran the same tires and similar setups there. Secondly, we're looking for drivers with good track histories in this race specifically. Thirdly, we want to focus on drivers for quality teams, in quality equipment. Like I said, it's a grueling race. Cars that haven't held up at shorter races won't be holding up Sunday night either. 
F1 Monaco GP, NASCAR Coca-Cola 600 and Indy 500 all-day mega parlay
Here's a special treat for you for making it through the preview — a three-pick parlay. Well, a few actually. On the DraftKings Sportsbook, these are playable parlays that span a pick from each of the three races on Sunday. We'll give you a parlay of favorites to win each race, a longer shot parlay of outright winners, and a prop parlay.
Parlay #1
Max Verstappen to win Monaco GP (+115) 
Kyle Busch to win Coca-Cola 600 (+550)

Alex Palou to win Indy 500 (+600) 
This parlay has odds of +9580, and a $10 bet would yield a payout of $958 if this were to cash.
Parlay #2:
Lewis Hamilton to win Monaco GP (+1600)
William Byron to win Coca-Cola 600 (+1200)
Ed Carpenter to win Indy 500 (+1800)
This parlay has odds of +419800, and a $10 bet would yield a payout of $41,980 if this were to hit!
Parlay #3:
Mercedes double podium in Monaco GP (+800)
Bubba Wallace top-10 finish in Coca-Cola 600 (+200)
Pato O'Ward over Rinus Veekay in Indy 500 (-125)
This parlay has odds of +4760, and a $100 bet would yield a payout of $4,760 if this were to cash.
At Pickswise we offer free motorsport picks for Formula 1 and NASCAR including analysis and betting advice from expert handicappers.