Four-pick cross-sport parlay for Saturday (+637): MLB, UFC, MLS and College Football picks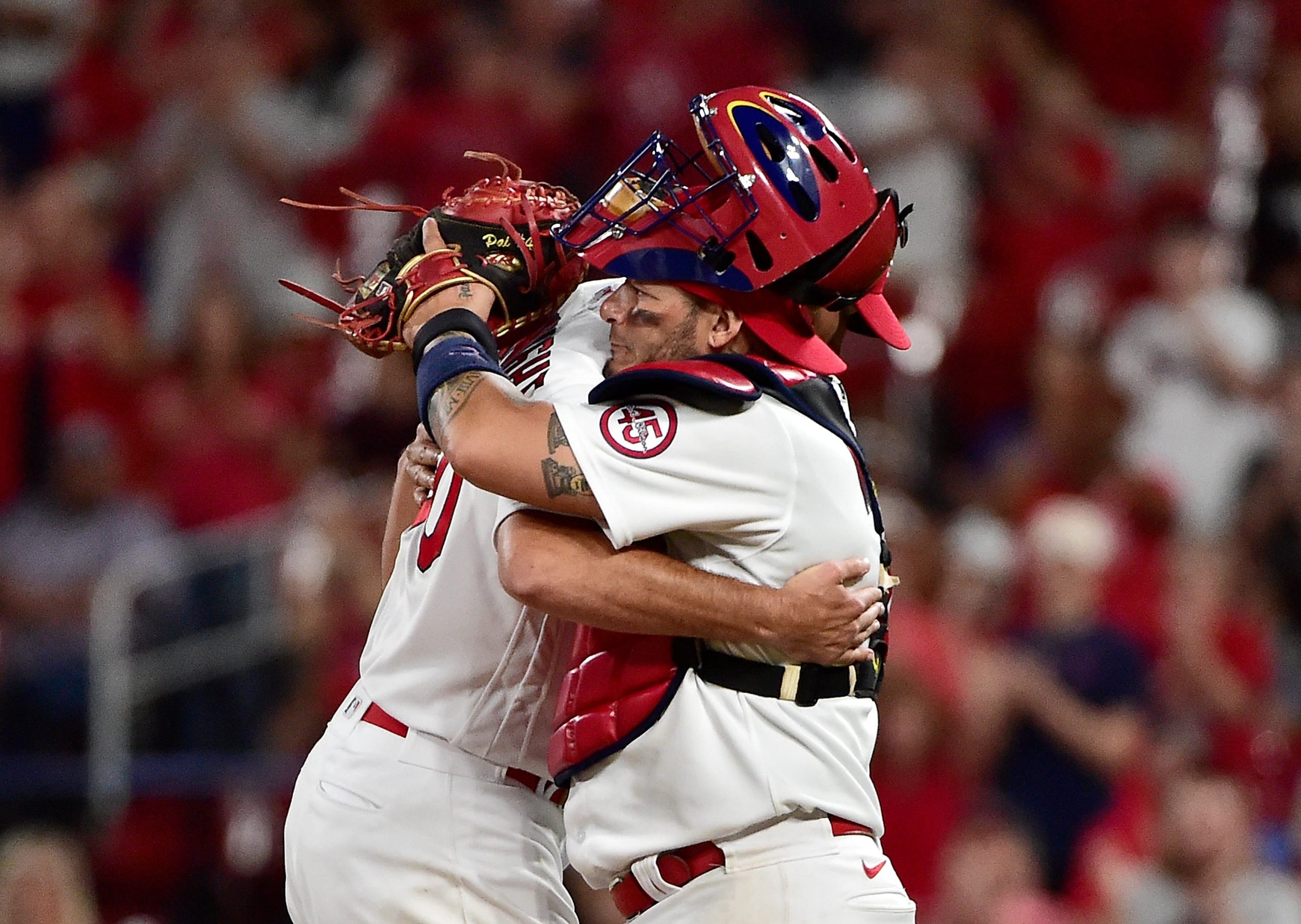 We have put together a 4-pick cross-sport parlay that will take you right through Saturday night including action from the MLB, MLS, UFC and College Football.
One pick is taken from each sport and a winning ticket gives us a nice payout with odds at +637 with DraftKings; that's more than 6/1! Let's break down each of these plays.
MLB: St. Louis Cardinals ML (-155) vs Chicago Cubs, 2:20pm ET
St. Louis kept its winning streak going on Friday. That makes 14 in a row heading into this game. It is pretty amazing given how this team had been so ordinary most of the season and the moves the Cardinals made at the deadline were to pick up veteran arms that nobody else seemed to want.
The Cubs head into Saturday looking to halt a 4-game losing streak. Their lineup has a lot of unrecognizable faces but it is probably the pitching that is the weaker side of the team right now. The Cubs have sunk to 27th in team ERA and even if they get a lead it is not all that safe with their bullpen.
The markets must not be fans of Jon Lester, because the premium is such that we can sensibly take the Cardinals on the money line. All streaks come to an end, but there are no indicators this is the spot. Take St. Louis.
Be sure to check out our full game preview for this matchup. You can also read the rest of our MLB picks and predictions, as well as our prop bets, parlays, and MLB Best Bets.
College Football: North Carolina Tar Heels -14 (-105) vs Georgia Tech Yellow Jackets, 7:30pm ET
Despite losing, Georgia Tech is coming off an impressive showing against Clemson. The Jackets held Clemson to just 14 points and Tigers quarterback DJ Uiagalelei threw for only 126 yards. While Clemson has struggled to produce explosive plays, Tech's opponent this week, North Carolina, has not had any trouble in that department. Sam Howell was one of the top-rated quarterbacks coming into the season. Howell has thrown for 9 touchdowns this season with 8 coming in the past 2 games.
The Tar Heels are averaging 10.8 yards per pass play and 6.3 yards per rush attempt. It is not clear who will be playing quarterback for Georgia Tech. But whether Jeff Sims returns from injury or Jordan Yates continues to start in his place, it is hard to see the Yellow Jackets keeping pace with North Carolina's high-powered offense.
Be sure to check out our full game preview for this matchup.
MLS: FC Cincinnati vs DC United ML (-210), 7:30pm ET
DC United have been possibly the biggest surprise in the Eastern Conference this season. After finishing 2020 well outside the playoff picture, the team brought in Hernan Losada, who'd never played or coached in the United States before, to lead what appeared to be a rebuilding effort. But Losada has instilled belief and confidence into the locker room and has turned a team without any big-name players into a legitimate playoff contender.
FC Cincinnati managed just 12 goals all of last season – they, like DC, came into 2021 with few playoff aspirations, but unlike their opponents, Cincinnati haven't exceeded expectations in the slightest. They've dropped 5 of 6 and have won just 1 game since the beginning of July, so taking DC United will be the play.
Be sure to check out our full game preview for this matchup.
UFC: Alexander Volkanovski ML (-180) vs Brian Ortega, midnight ET
Brian Ortega certainly deserves this title shot with the way he has been performing, but Alexander Volkanovski still looks to be much too strong. He has better striking and grappling, so backing Volkanovski to retain his title belt is the top play.
Be sure to check out our full fight preview for this Main Event.