Friday NHL three-team mega parlay (+1092): Vegas looks to hold onto top spot in West Division
We've got seven games on deck for Friday in the NHL, and we've got a three-leg parlay at nearly a 11/1 payout to go with it.
Before I reveal this mega parlay, don't forget to check out our picks for the side and total on every NHL game first. We've been on a roll this hockey season, and our experts are on fire right now. Don't miss out on their picks for all seven of today's games.
Here's our three-team parlay for Friday:
Tampa Bay Lightning -1.5 (+155)
Colorado Avalanche -1.5 (-115)
Vegas Golden Knights -1.5 (+150)
Parlay odds: +1092
For this play, we've got three favorites on the puck line. Let's break each of them down.
Tampa Bay Lightning -1.5 (+155)
The Tampa Bay Lightning beat the Dallas Stars 6-2 on Wednesday night to give them some hope of catching the Hurricanes for first place in the Central Division. Tampa Bay has won six of its last seven games, four of them by more than one goal, as they heat up right before the playoffs. In their last seven games they have only allowed an average of 1.57 goals and their penalty killing unit is at 90 percent. It does help when you have Andrei Vasilevskiy in net. He is 4-0 in his last four starts with a .913 save percentage and 2.25 goals-against average.
Victor Hedman is one of the elite defenseman in the league and will get votes for the Norris Trophy with his 44 points on the year which puts him at second amongst NHL defensemen. The Stars have lost five in a row with an average of 1.4 goals during those games. Three of those five losses were by more than one goal and four of the six losses against the Lightning this year have been by more than one goal.
Be sure to also check out our full-game preview for Dallas Stars vs. Tampa Bay Lightning.
Colorado Avalanche -1.5 (-115)
The Colorado Avalanche are coming off of a four-game series against the San Jose Sharks, picking up wins in three out of the four. They sit in second place in the West Division as they trail the Vegas Golden Knights by four points for the top spot and home ice advantage. The Avalanche have five games remaining in the season with four of them coming against the Los Angeles Kings. They are set to kick off the series in Los Angeles on Friday night, leading the series 3-1.
Colorado leads the league in goals for with an average of 3.49 per game and will certainly have an edge over the Los Angeles defense that ranks in the bottom half of the league as they are allowing an average of 2.94 goals per game. The Kings have struggled on their home ice this season, going just 9-12-4 on the year and have only won three out of their last 11 home games. Colorado has won two in a row against Los Angeles by a combined margin of 6-1 and that trend should continue in this one.
Be sure to also check out our full-game preview for Colorado Avalanche vs. Los Angeles Kings.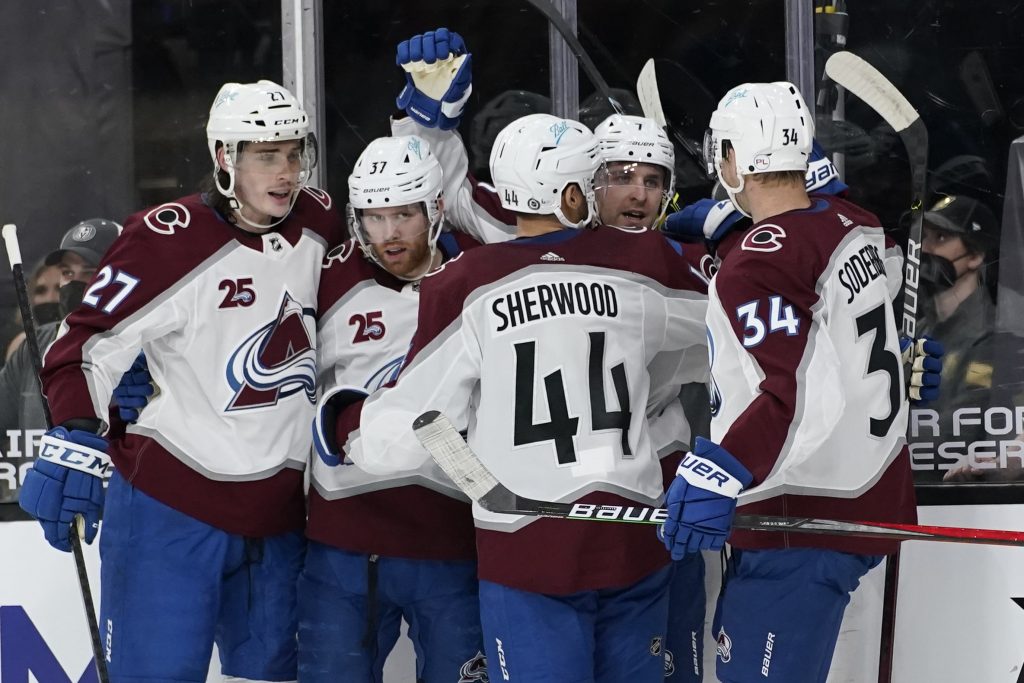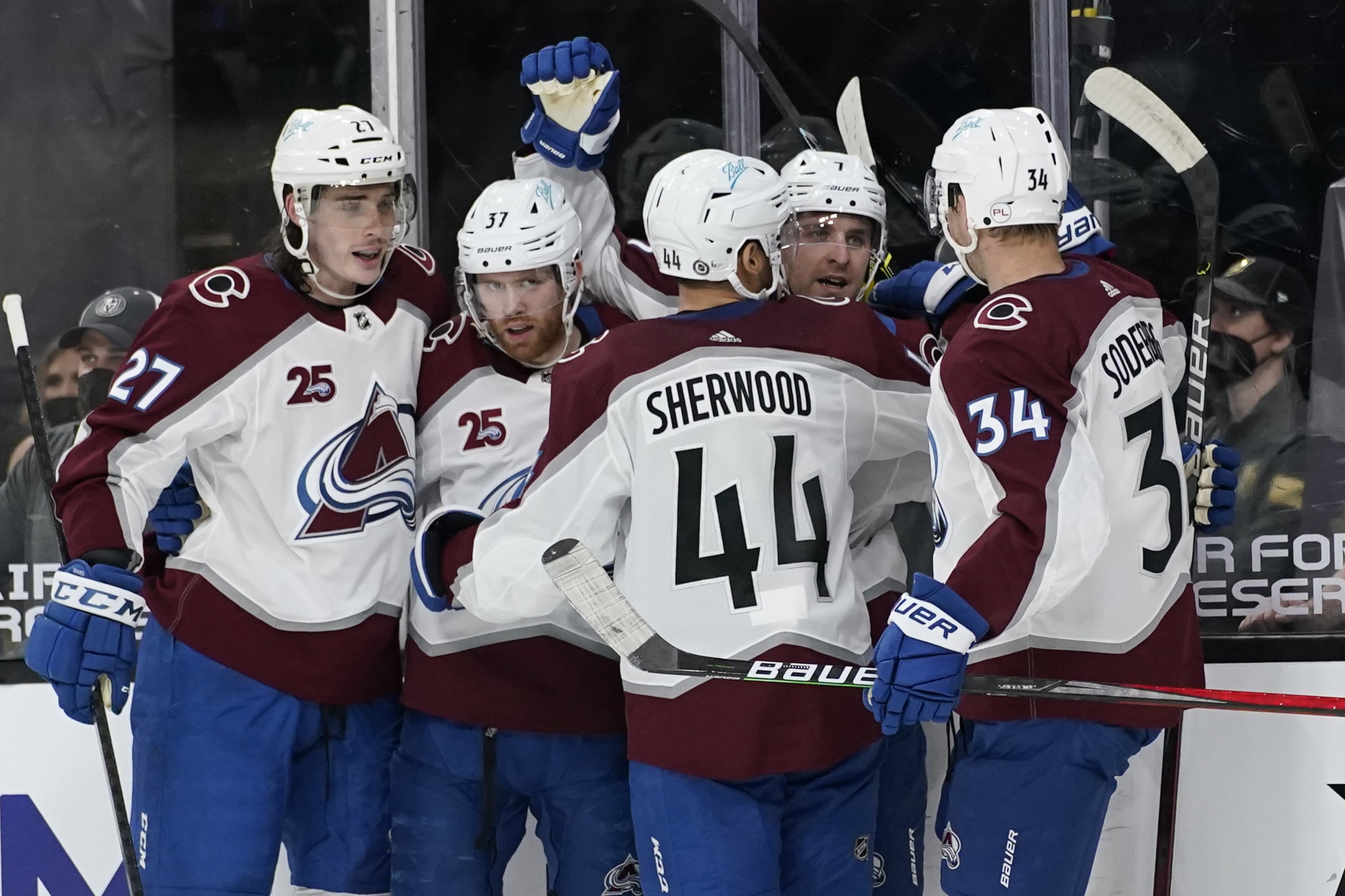 Vegas Golden Knights -1.5 (+150)
St Louis Blues are on the brink of clinching a playoff spot, but the Vegas Golden Knights are standing in their way. This is a potential first-round matchup so expect the Golden Knights to be giving it their all; they will want to make a statement. The Knights have played exceptionally well against the Blues this season. In six meetings they have won four games and have outscored them 26-14. Scoring 4.33 goals per game is impressive enough, but they have also been able to hold the Blues to only 2.33 goals per game. Even more impressive, they are averaging 38.5 shots per game against St Louis while holding them to only 27.7 shots per game. Vegas is 19-4-2 on home ice this season and has won it last five home games.
In the last 10 games, the Golden Knights have looked playoff ready. They're 8-2-0 averaging 3.7 goals and only allowing 2.1 goals. They're averaging a .927 SVP during that ten-game stretch. St. Louis has only gone 5-3-2 scoring 3.3 goals per game and allowing 2.8 goals per game during that span. They have the best goal differential in the league with +58, St Louis has a -6 goal differential.
Be sure to also check out our full-game preview for St. Louis Blues vs. Vegas Golden Knights.
Pickswise is the home of free NHL picks and predictions. Make sure to also check out our 'NHL parlays', 'NHL best bets', and 'NHL props' tabs for free plays all season long.