NFL
Back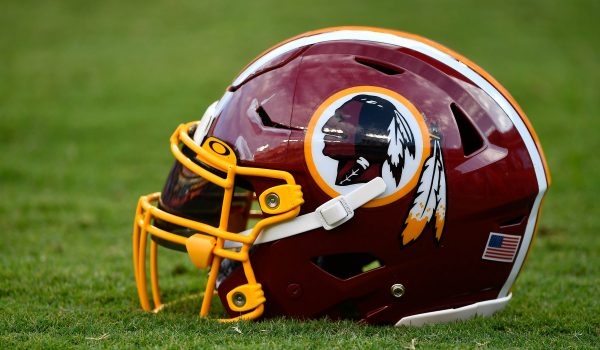 If the Washington Redskins change their team name, here are 3 potential options
The Washington Redskins announced on July 3 that the organization would undergo a thorough review of its name. The domino effect started when FedEx asked Redsins owner Dan Snyder to change the name the day before. Remember, FedEx is currently the primary sponsor of the organization after paying $205 million back in 1998 for naming rights to the stadium. Following the statement from FedEx, Nike removed all apparel from its website that included the word "Redskins" It seems apparent that a new name change could be on the horizon. If the Redskins decide to change their name, here are three possible options that could gain popularity. 
Washington Redtails 
Arguably the most popular choice at the moment is the Washington Redtails. One of the reasons why is because it holds so much cultural diversity and value in its name. The name Redtails celebrates the WWII Tuskegee Airmen, who were the first African-American military aviators in the U.S. Armed Forces. The redtail nickname comes from the crimson color tail on their planes. The name change to Redtails would also allow the organization to keep the HTTR moto as well as the same color scheme, which honors the Airmen. 
Washington Warriors 
This option was actually on the radar of Dan Snyder when he first purchased the Washington Redskins. Back in 2000, he trademarked the name 'Washington Warriors' to use for an Arena Football team. Unfortunately, the league folded in 2009, and the name was never used. By making this change to the Warriors, the team could keep its original colors and use one of their famous older logos. The old spear logo could be brought back into the organization with ease. Synder already had his eyes set on the Warrior's name once before and could be ready to deliver a possible Arena Football team name into the National Football League. 
Washington Senators 
If the Redskins wanted to follow in the same footsteps as the Washington Capitals and Nationals, the Senators would be an excellent name change. Remember, the Nationals were previously named the Senators. There is some historical value to the name and will perfectly tie in with the fellow Washington pro league teams. This name option is just one of many the Redskins could potentially use. 
Honorable Mentions 
As mentioned above, the Redskins could follow suit with fellow Washington pro sports teams. If that were the case, the Washington Presidents, Generals, Americans, and Veterans are all reliable options. It seems everything is in place for a new name change for the Washington Redskins come 2020.
What name change do you think fits the best?  
What should the Redskins change their name to? 🤔#NFL pic.twitter.com/DoUH5pA3R7

— Pickswise (@Pickswise) July 3, 2020
Last updated: Fri 3rd July 2020