Jim Root's March Madness Elite Eight best bets: UNC puts clock at midnight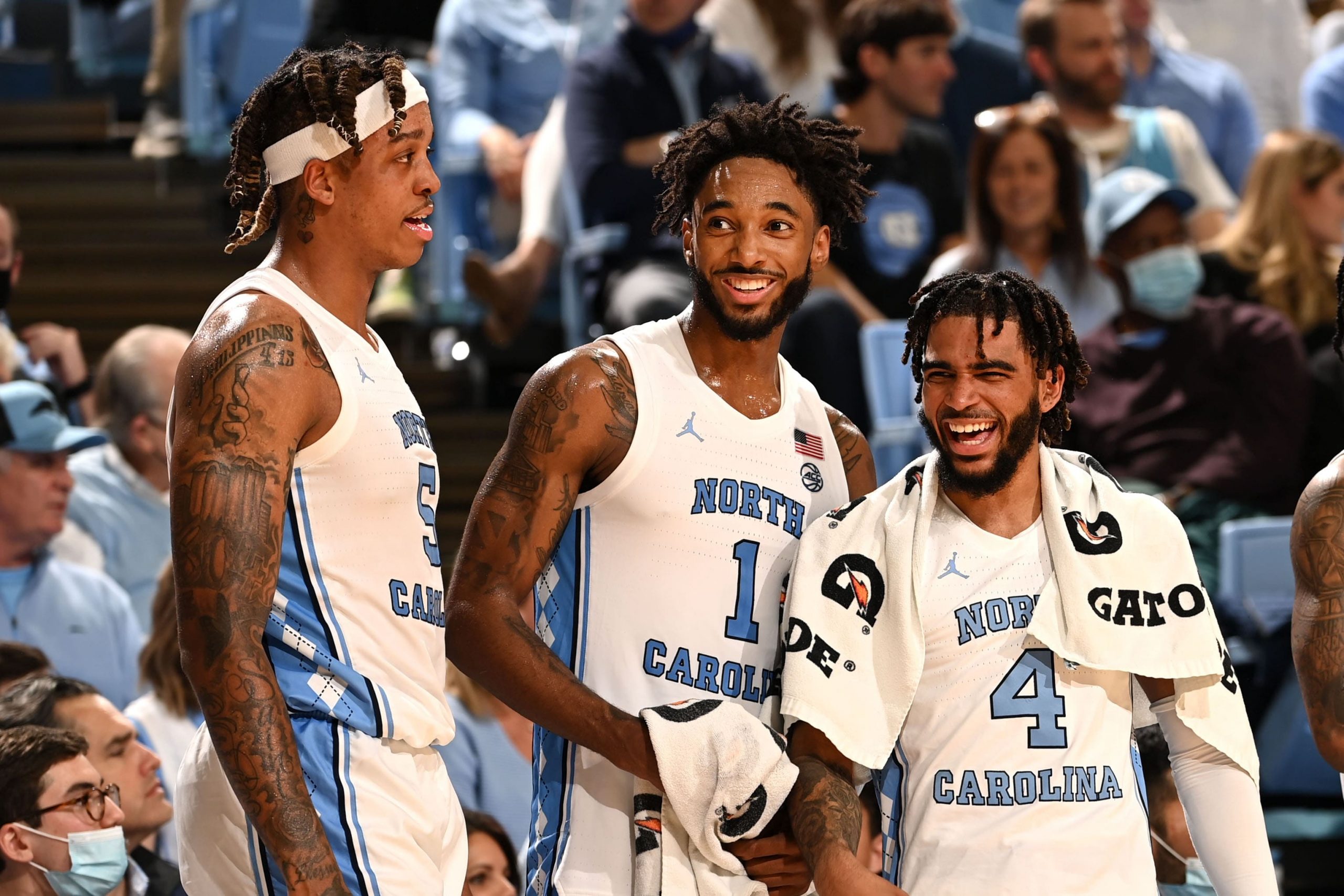 Houston vs Villanova first half Under 59.5
Continuing a trend from the Sweet 16 when first half unders went a perfect 8-0, I see this game starting off as a slog. Both Houston and Villanova prefer to play in the half court, and we could see something like 27 possessions as these two patient foes feel each other out early.
Efficiency should also help. Villanova's half-court offense traditionally has advantages with guard post ups and elite three-point shooting. Houston's guards are a pack of pitbulls, though, and they will not be bullied. Additionally, Houston is one of the best "contest every jump shot" teams in the sport, so even Villanova's lethal cadre of snipers may have trouble finding clean looks.
On the other end, the Cougars could struggle with Villanova's switching. Jamal Shead has been lethal in ball screens, but those can be short-circuited by the Wildcats' ability to switch at all five spots. That forces Houston to try and pick on mismatches. The Cougars are capable of that, but it's not their comfort zone.
Between the pace and the efficiency, I think this one is a grinder right out of the gates. The half court chess match between Kelvin Sampson and Jay Wright should be one for the ages. I would bet this down to under 58.
Duke -4 over Arkansas
For most of the season, I had the mantra "Duke games are about Duke." That meant that the most important aspect of handicapping the Blue Devils was trying to assess their own motivation. When they were/are focused, they have the highest ceiling of anyone in the tournament.
I wavered on that claim as Duke's defensive fell down an elevator shaft late in the year, especially against Virginia Tech in the ACC Tournament. I worried that the pressure of Coach K's last dance might be getting to a young team. Wrong! Down the stretch of both the Michigan State and Texas Tech games, we saw the immense ceiling that this squad has. Against the Spartans, Duke ended the game on a 12-2 run, with Trevor Keels and Jeremy Roach each hitting crucial threes to put away Tom Izzo's squad.
Then, facing a tough-as-nails Red Raiders team, Duke did not miss a shot from the field for the final 8:55 of regulation. Roach was brilliant once again, hitting a couple uber-difficult jumpers to seal that one.
I'm convinced. Arkansas is no slouch, but the Razorbacks have not been painting masterpieces so far in this event (barely squeaked by Vermont and New Mexico State). Against a Duke team that is riding a wave of destiny and playing like a team with five future NBA Draft picks, they need to play 40 minutes of terrific basketball to send Coach K packing. I'm not buying it. I will take -4 and would lay up to -5.
North Carolina -8 over Saint Peter's
It's no fun to be the stick in the mud – unless it comes with a paycheck. The Saint Peter's run has been one of the most magical to ever take place in this tournament. Over and over again, the Peacocks have stepped up and made big plays when their more vaunted opponents have proven incapable.
Finally, though, the Peacocks run into a foe that is playing just as well as they are – and has talent and matchup edges to boot. This UNC team underperformed all season, but a near-consensus top 15 team in the preseason with multiple top 50 recruits dotting the roster has every right to be this good. The Tar Heels blew out Marquette, were en route to blowing out Baylor before Brady Manek's surprising ejection, and out-shot UCLA down the stretch – one of the best shot-making teams in the country.
Saint Peter's is well-coached and tough, and the Peacocks' physicality has seemingly surprised opponents thus far. Plus, Shaheen Holloway's changing defenses have given them a change-of-pace if opponents ever get too comfortable. No team with Armando Bacot at center is going to get out-toughed, though. And UNC's smart ball movement and plethora of perimeter shooting should negate those tricky defenses. Brady Manek is the first true stretch big that SPU will encounter, and even though the Peacocks' post players are mobile, that is still an additional strain on their compact defensive shell.
Be warned: I have bet against SPU every game in this tournament and am sitting at a big fat 0-3 so far. I stubbornly think the magic carpet ride meets its demise here and would lay up to -10…but I understand that is not the enjoyable stance to take!
Miami +6.5 over Kansas
It was a tale of two halves for Kansas against Providence. In the opening stanza, Remy Martin carried a lifeless offense while the Jayhawks limited the Friars to just 17 points. After halftime, though, Providence torched Kansas for 44 points once a couple perimeter shots finally started to fall. Considering how Kansas performed against undermanned Creighton in the Sweet 16, I think the defensive issues from the second half represent the truer outcome. Now Kansas faces a lethal Miami attack, and I think the Hurricanes can continue to expose those defensive foibles.
Miami's success derives from its fabulous guard trio of Charlie Moore, Isaiah Wong, and Kam McGusty. All three can make plays for themselves and their teammates, any of the trio can go for 25+ points on a given night. Plus, having a stretch big like Sam Waardenburg and a Swiss Army knife in Jordan Miller makes Miami even harder to guard. If you try to collapse on driving lanes, the big New Zealander will punish you (42% from beyond the arc).
Kansas can certainly score here, as well. Martin has finally been the weapon everyone thought he would be when arriving from Arizona State, and big man David McCormack could feast against a thin Hurricanes frontcourt. The over is probably worthy of some consideration, as well. Ultimately, though, I believe Miami can keep up offensively.
Of note: I am not thrilled about the number here. I thought we would see +7 or +7.5, especially considering that's where the Providence number sat for most of the week. Miami has been objectively worse than Providence for almost the entire year.
I will begrudgingly take +6.5, but I am curious if we see the line climb slightly closer to game time. Keep a watchful eye for better value.
Make sure you head to our March Madness hub for tons more NCAA Tournament picks, best bets and parlays!
Want even more March Madness Picks? Be sure to check our March Madness Predictions each day, along with our best March Madness Parlays.