JutPicks' best NBA Playoffs player props for Tuesday: Horford stretches the floor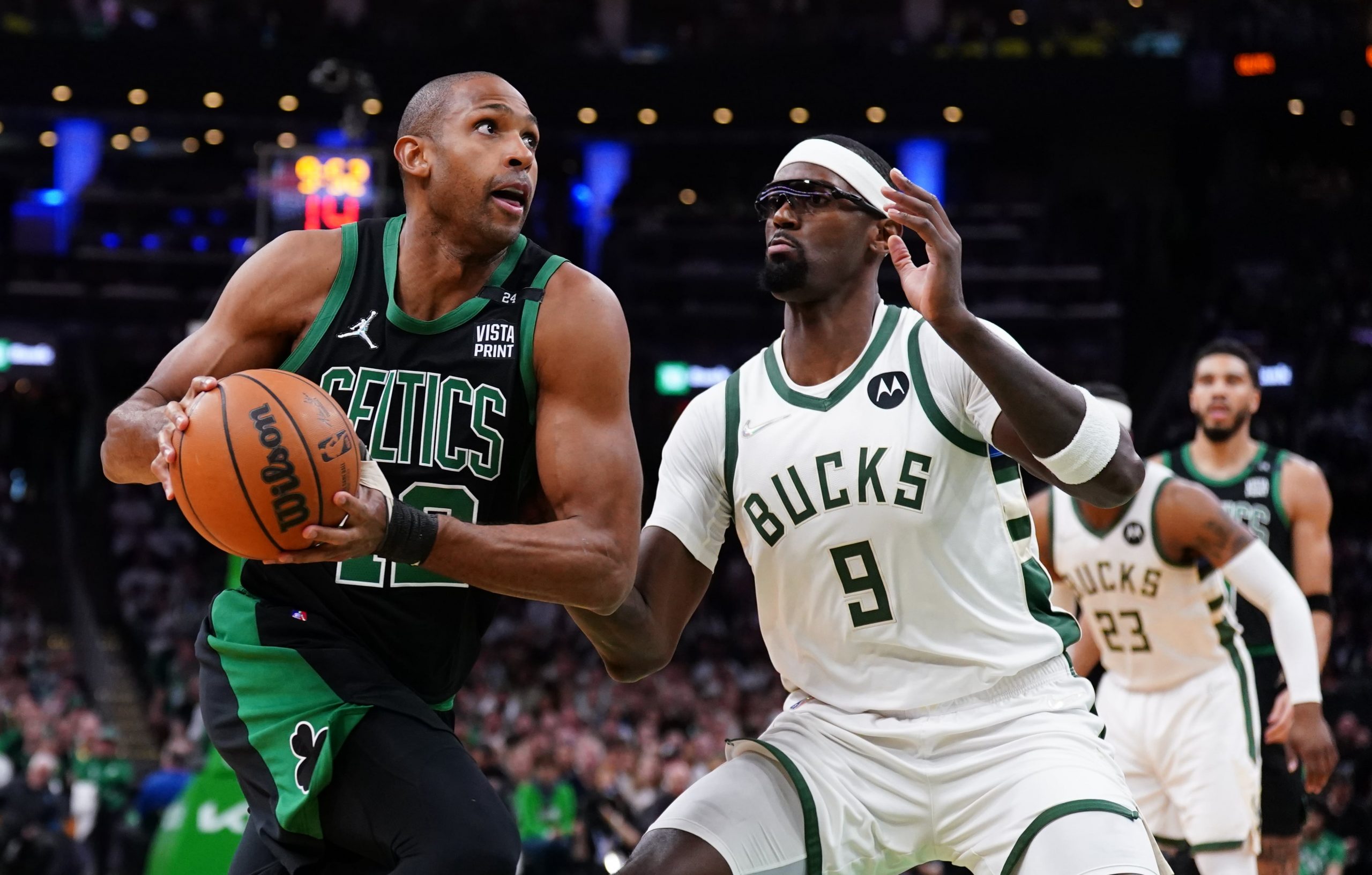 Pickswise was nice enough to give me the opportunity to write my plays up for you all. For those of you who don't know me, they refer to me as JutPicks on Twitter. I post all my plays with brief write-ups every day. Now I get to write even more with no character limit!
I pride myself in being as transparent as they come. My NBA record from last season and this season are listed in my bio alongside my MLB record. Without further ado, let's dive into my favorite plays for the NBA Playoffs on Tuesday.
Al Horford (BOS) over 10.5 points (-118)
Line available at FanDuel Sportsbook at time of publishing.
Al Horford has come alive for the Boston Celtics during their playoff run. Horford went over this line in 3 of the 4 games against the Brooklyn Nets, including a 20-point game in Game 1. He continued that momentum with 12 points in Game 1 against the reigning NBA Champions, the Milwaukee Bucks. He made 4 three-pointers and helped stretch the floor for Jayson Tatum and Jaylen Brown to drive to the basket.
Horford played 36 big minutes and is needed inside to stop Giannis Antetokounpo. I expect Horford to come up big in Game 2 and to see at least 30 minutes of action. In games that he sees at least 30 minutes, Horford is over this line in 19 of 38 games and all 3 games so far this postseason.
Be sure to check out our full preview for Milwaukee Bucks vs Boston Celtics
Dillon Brooks (MEM) under 23.5 points, rebounds and assists (-122)
Line available at FanDuel Sportsbook at time of publishing. Playable at 22.5 for .5 units.
I am a big Dillon Brooks fan. Ever since his days playing for the Oregon Ducks, Brooks has been known as a tenacious defender. With that being said, his assignment is Stephen Curry in this series. He is going to be chasing Curry around screens all night long and we could see Brooks get into early foul trouble. Brooks fouled out in Game 6 against the Minnesota Timberwolves and answered that with 5 fouls in Game 1 against the Golden State Warriors.
Let's dive into this under prop. Brooks is shooting 35% from the field and his assist and rebounding numbers have declined with the emergence of Brandon Clarke. Ja Morant and Desmond Bane are dominating the ball on offense and Morant is finally starting to see the ball fall in the basket after he scored 34 points in Game 1.
Even though Brooks is going to be needed this series, I see his offensive production taking a hit with potential foul trouble and lack of opportunities.
Be sure to check out our full preview for Golden State Warriors vs Memphis Grizzlies
Pickswise is the home of free NBA Picks and NBA Predictions. Check out the latest NBA Prop Bets and NBA Parlays as well as NBA Best Bets from our NBA experts.