JutPicks' NBA Finals MVP analysis and best bet: Can Curry finally win it?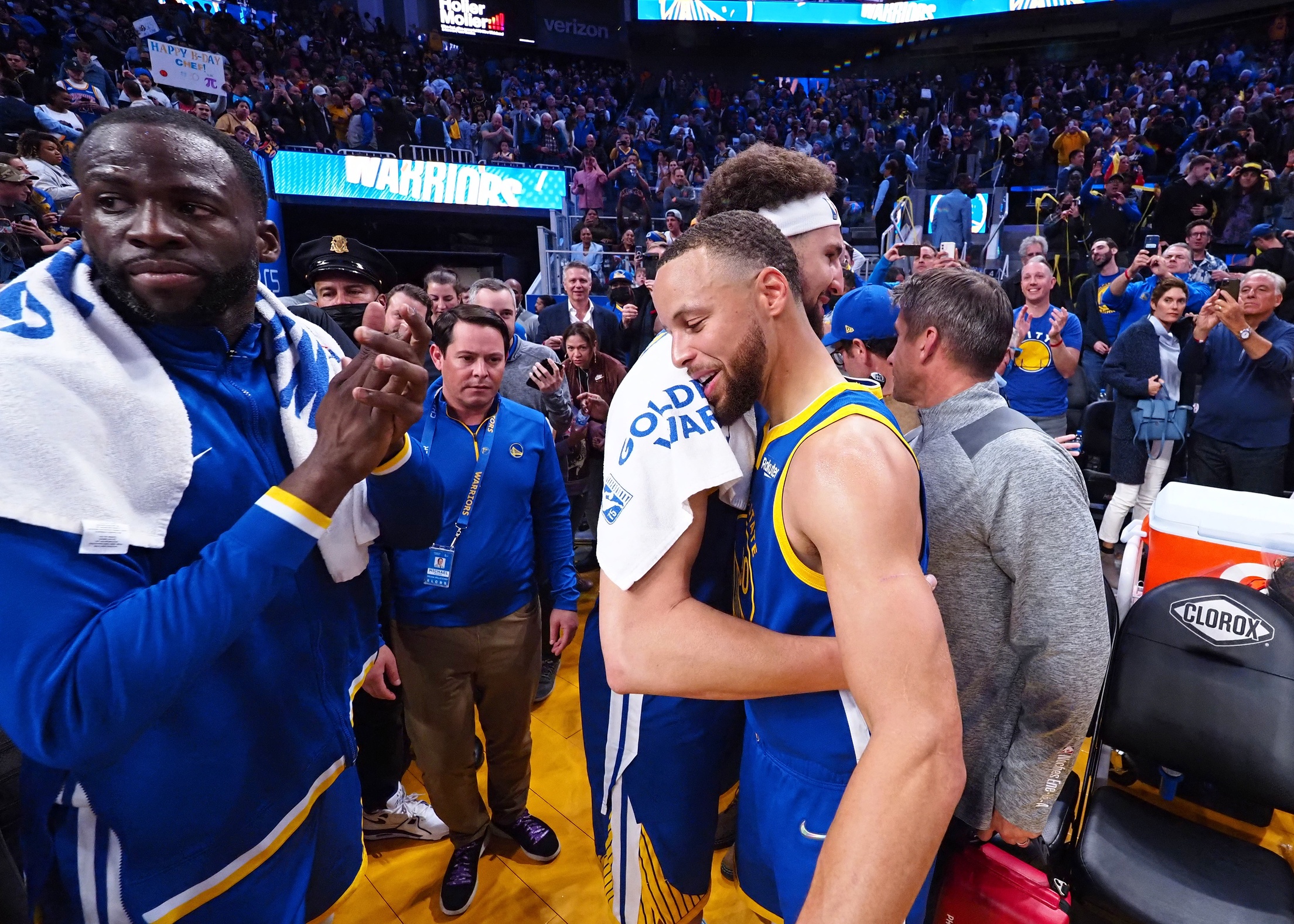 Pickswise was nice enough to give me the opportunity to write my plays up for you all. For those of you who don't know me, they refer to me as JutPicks on Twitter. I post all my plays with brief writeups every day. Now I get to write even more with no character limit!
I pride myself in being as transparent as they come. My NBA record from last season and this season are listed in my bio alongside my MLB record. Without further ado, let's dive into my NBA Finals MVP breakdown.
We've made it! After one of the worst NBA Playoffs in terms of blowouts in recent memory, we're left with the dynasty of the Golden State Warriors, led by 2-time MVP Steph Curry, and the Boston Celtics led by superstar Jayson Tatum. Both are the clear front-runners to take home the Bill Russell NBA Finals Most Valuable Player Award.
Let's look at my NBA Finals MVP best bet and a couple of longshots to consider.
NBA Finals MVP best bet: Stephen Curry (GSW) +110
Line available at DraftKings Sportsbook at time of publishing.
Picking the favorite to win the award is never fun. Stephen Curry is at even odds to win the award on most books so finding this at + odds is a treat. This should be the Finals where Curry seals his legacy. He's witnessed teammates Andre Iguodala and Kevin Durant win the award while he arguably had better series. For the greatest shooter of all time, he's going to take this series personally.
Curry is fresh off winning the Magic Johnson Western Conference Finals MVP award and will carry that momentum into the NBA Finals. It's inevitable that Curry finds ways to score. He was able to rack up rebounds and assists in the Dallas Mavericks series which gave him that extra push to win the award. In a defensive-minded series, Curry should be able to prevail and continue that Warriors dynasty and finally win his 1st Finals MVP award.
NBA Finals MVP longshot bet: Andrew Wiggins (GSW) +4100
Line available at FanDuel Sportsbook at time of publishing.
Andrew Wiggins is the perfect example of maximizing his role. Playing alongside 2 of the best shooters in the world is no easy task for a former #1 overall pick. After struggles leading Minnesota anywhere past the 1st round alongside fellow #1 overall pick Karl-Anthony Towns, he has found a home in the Bay Area. He was a huge component in containing Luka Doncic on the defensive end and gave the Warriors a much-needed 3rd scoring option as he averaged over 18 points per game through the 5 game series.
Wiggins is going to be called upon with the tough task of guarding either Jayson Tatum or Jaylen Brown. All eyes will be on splash brothers Steph Curry and Klay Thompson to carry the scoring load for the Warriors but do not be surprised if we see Wiggins end up leading his team in scoring by the end of the series.
Check out our complete NBA Finals coverage for Boston Celtics vs Golden State Warriors
NBA Finals MVP longshot bet: Marcus Smart (BOS) +4500
Line available at DraftKings Sportsbook at time of publishing.
Defensive Player of the Year Marcus Smart should not be overlooked to win Finals MVP. As the saying goes, "defense wins championships". Smart is the heart and soul of this Boston team. He may not stuff the stat sheet like Tatum and Brown but his defensive impact cannot be questioned. Smart will have the responsibility of chasing Steph Curry or Klay Thompson around for 40+ minutes. MVP voters could get flashbacks of Andre Iguodala's miraculous 2015 Finals MVP because of his efficiency from the field, shooting 44% from the three-point line, and trying his best to contain LeBron James. Even though Tatum and Brown will average more points than Smart, he has a good shot to win the award if the Celtics are able to take down the Warriors.
The winner of this award comes down to which team wins the Finals. There has only been one time where a player from the losing team won the Finals MVP. That was back in 1969 when Jerry West helped the Lakers take the Boston Celtics to 7 games. I have the Golden State Warriors taking down the Boston Celtics in 7 games. Home-court and the rest advantage for the Warriors will be the deciding factor in this series. The Celtics have played 2 straight Game 7s and their defensive force underneath, Robert Williams, is banged up. From a matchup standpoint, both teams are capable of playing "small-ball" but I give the advantage to Golden State with their plethora of guards who can create their own shot. Gary Payton II should be available by Game 2 and he will be a key factor defensively for Golden State.
Pickswise is the home of free NBA Picks and NBA Predictions. Check out the latest NBA Prop Bets and NBA Parlays as well as NBA Best Bets from our NBA experts.