Kyrie Irving next team odds: Lakers, Knicks among favorites if he leaves Brooklyn Nets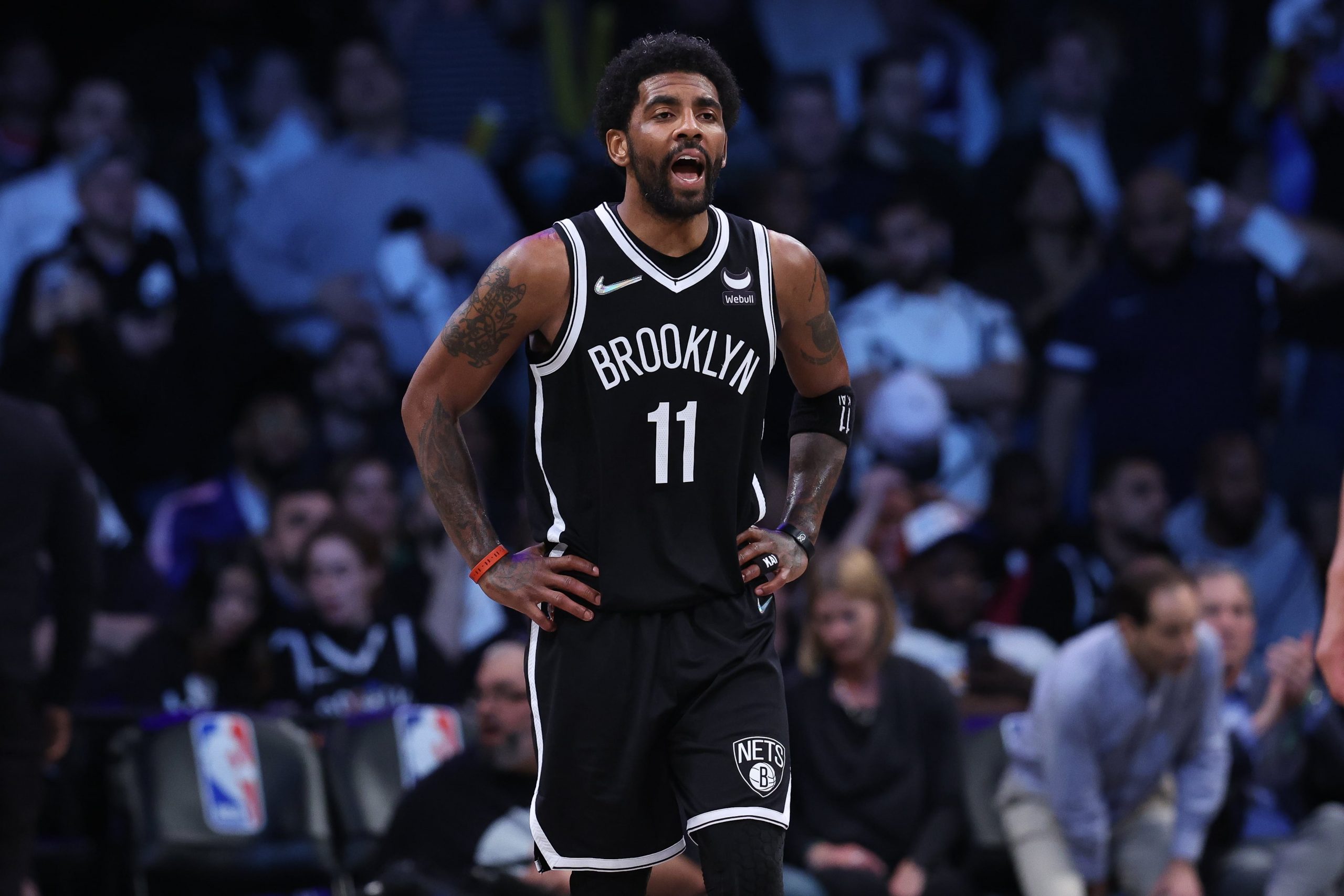 Here we go, more drama surrounding Kyrie Irving.
Although it's the NBA off-season and no basketball is being played, Irving has found himself in the spotlight once again. The superstar point guard was constantly in the news this past NBA season due to refusing to abide by the COVID-19 vaccine mandate, but he was eventually allowed to rejoin the Nets to play only their away games and then was able to rejoin the team completely late in the season. However, this drama involves Irving's future with the team as it's possible the star will leave the Nets before the start of the 2022-2023 NBA season.
Here's what NBA insider Shams Charania had to report on the story:
Sources: Kyrie Irving, Nets are at impasse in conversations about his future in Brooklyn, clearing way for the seven-time All-Star to consider the open market. Lakers and Knicks expected to emerge among potential suitors.

Inside Pass at @TheAthletic: https://t.co/VbOOtrzdTB

— Shams Charania (@ShamsCharania) June 20, 2022
Kyrie Irving: Next team odds
To no surprise, the biggest market teams in the NBA are the favorites to land Irving if he chooses to leave the Nets. Here is the list of the possible contenders for the star point guard:
Lakers +150
Clippers +200
Heat +400
Knicks +400
Bulls +800
Which teams has Kyrie Irving played for?
Irving is a 11-year veteran in the NBA and has played for 3 different teams so far. He began his career in Cleveland as he was the #1 overall pick in the 2011 NBA Draft out of Duke, where he had a very short college career. The Cavaliers saw star potential in the point guard, and they struck gold with Irving who won 4 All-Star nominations in 6 seasons for Cleveland. He also won the Rookie of the Year award in 2011-2012 and then won the NBA Championship in 2016 as Irving and LeBron James came back from a 3-1 deficit in the NBA Finals to beat the Golden State Warriors.
After 6 seasons in Cleveland, Irving was traded to the Boston Celtics in part of the Isaiah Thomas trade. Irving was nominated as an All-Star in both seasons he was in Boston as he averaged nearly 24 ppg in each season. However, the good times did not last long for Irving in Boston. In the beginning of his second season in Boston, Irving announced he was planning on resigning with the Celtics for the indefinite future. That's when everything fell apart for the Celtics. Rumors began swirling that Irving was not getting along with teammates, most notably Jaylen Brown, and was not being a team player in the locker room. Once Celtics fans got wind of this and gave Irving a hard time, he lashed out to the media and became public enemy no. 1 in Boston.
The point guard then teamed up with Kevin Durant in Brooklyn who soon later formed a Big Three with James Harden. Last season was Irving's 3rd year with Brooklyn and with Harden gone to the 76ers, it looks like the super team in Brooklyn is already disbanding. The Nets were swept in 4 games by the Celtics in this year's playoffs and it's possible Irving has played his last game in a Nets uniform.
How old is Kyrie Irving?
As an 11-year veteran, Irving is only 30 years old. There is no doubt that the star still has several good seasons left under his belt if he remains healthy, but whatever team he chooses to play for has to be ready for some sort of drama because it seems to follow Irving everywhere. Irving is still an All-Star caliber player who is arguably the best point guard in the NBA, so he is still worth the gamble to almost every team. With whatever team Irving chooses to play for, it likely will not be a long contract. No matter where Irving lands, he will make an immediate impact.