ACC Conference Tournament Preview, Odds & Best Bets
March Madness is here, with some smaller conferences having already handed out NCAA Tournament bids, major-conference tournaments in action this week, and the Big Dance a little more than a week away.
With Duke and North Carolina down in 2020-21, the ACC is no means the best or deepest conference in college basketball this season. But that's not to say that the ACC Tournament will be any less intriguing than usual. Duke will be trying to make a longshot run to the title and snag an automatic berth in the Big Dance, while North Carolina is hoping to cement its status as a tournament team. Virginia and Florida are the two powerhouses, and they have an outside shot at a No. 1 seed in the field of 68 if they can triumph in the ACC and get losses from Illinois and Alabama in their respective conference tournaments. UVA and FSU are the obvious favorites in Greensboro, N.C., but they have plenty of company.
Let's take a look at the odds.
Virginia, Florida State, and Virginia Tech all finished with a conference-low four losses, but they did not play the same amount of games for obvious reasons (Covid-19). UVA went 13-4, FSU compiled an 11-4 record, and VT was 9-4. There is no debate that the Cavaliers and Seminoles are the cream of the crop, but that is why the Hokies are getting +600 odds and you cannot disregard them with that kind of value (they are the fourth favorites, also trailing North Carolina).
Does Duke have any real chance of punching a borderline miracle ticket to the NCAA Tournament. According to the odds (+5000) the answer to that question is no. Being forced to play a round of 32 game whereas four teams have byes to the quarterfinals, the Blue Devils would have to defeat Boston College, Louisville, Florida State, and then either UNC or VT just to reach the final. Ouch! Sophomore forward Matthew Hurt has been outstanding, but head coach Mike Krzyzewski just doesn't have the talent that he normally does in Durham.
ACC Tournament best bets
The value may not look great on the Cavaliers given that they are favored, but +225 really isn't that bad. In fact, I'm willing to make them my best bet in the ACC. Most importantly, consider Virginia's draw. Florida State, Virginia Tech (which beat Virginia by 14 points on Jan. 30), North Carolina, Louisville, and Duke are all on the opposite side of the bracket. Either Georgia Tech or Clemson would not be easy in the semifinals, but UVA has to like its pathway in Greensboro.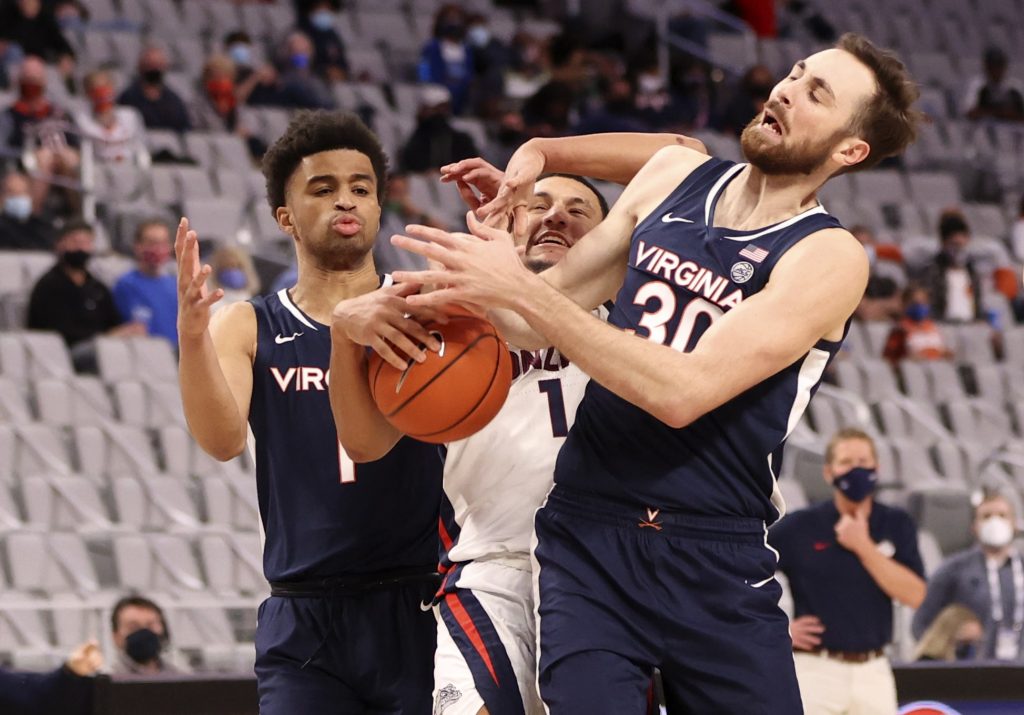 I'm going to stick with the top half of the bracket for my second-best bet, Georgia Tech. The Yellow Jackets ended the regular season on an incredible six-game winning streak to play their way off the bubble and into the NCAA Tournament. But with that pressure gone, why not keep the momentum rolling? Moses Wright was named ACC Player of the Year and he has the ability to take over games. With a double-bye and a favorable draw in Greensboro, everything is coming up roses for the Jackets right now.

Pickswise is the home of March Madness Predictions. Check out all of our March Madness Picks, including daily March Madness Parlays throughout the NCAA Tournament.