Best underdogs for March Madness First Round Day 2: Cyclones brew up a storm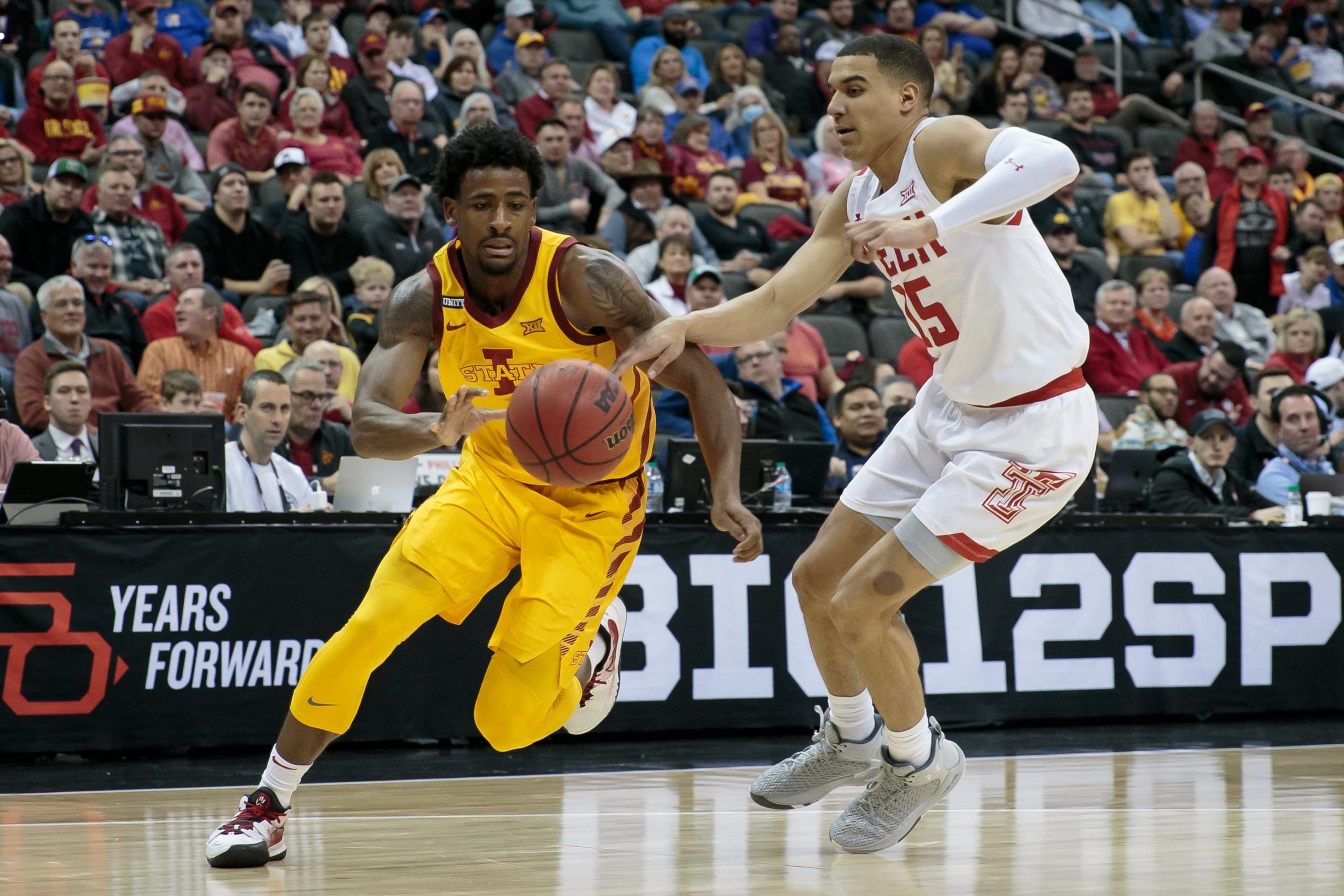 Friday's action brings 16 more games to bet on in the First Round of March Madness. By now it's likely that we will have already seen at least one underdog win outright after Thursday's games. Last year's NCAA Tournament gave us some big upsets, as #15 seed Oral Roberts knocked off #2 Ohio State, #13 Ohio beat #4 Virginia, #14 Abilene Christian defeated #3 Texas, and #12 seed Oregon State won by 14 over #5 seed Tennessee. This article is focused on identifying some underdogs that may have some value to bet against the spread or perhaps even win outright.
Be sure to also keep an eye on our March Madness hub for all the content we've got coming to get you primed. But for now, let's dive into those 'dogs that might be barking:
Iowa State Cyclones +4 over LSU Tigers
Iowa State getting over a possession on the spread is worth considering because this is a game that is almost guaranteed to be low-scoring. The total for this game sits at 127.5 and for good reason, as both defenses rank in the top ten of KenPom's adjusted defensive efficiency metric. In addition, both offenses rank outside the top-85 in adjusted offensive efficiency. In a game where points will likely be at a premium, the four-point underdog has some value. The game will likely be extremely sloppy, as both defenses force turnovers at a top-20 rate and both offenses rank in the bottom-60 in taking care of the ball.
Whichever team can limit their turnovers more will likely emerge victorious, as live-ball turnovers can lead to fast break opportunities which create easy buckets for offenses that struggle. In a game that could be the least aesthetically pleasing to watch among all the first-round games, it would not shock me to see the Cyclones get the win or at least hang within the number. Keep in mind that LSU fired Will Wade a few days ago, so perhaps that has an impact as well.
Be sure to check out our full game preview for Iowa State Cyclones vs LSU Tigers
Colgate Raiders +7.5 over Wisconsin Badgers
Colgate is a team that has performed well in the NCAA Tournament in recent years, as they led #2 seed Tennessee with 11 minutes to play in 2019 and led by 14 in the first half against #3 seed Arkansas last year. This team is not quite as good as those Colgate teams, but it would not be surprising to see them hang around with Wisconsin.
Colgate is one of the most lethal three-point shooting teams in the nation, ranking 81st in three-point attempt rate and second in three-point percentage. This gives them a chance against anyone, especially against a Wisconsin team whose underlying metrics on the offensive end are concerning. The Badgers obviously have an All-American in Johnny Davis who is capable of carrying the offense, but they rank just 210th in two-point percentage and 291st in three-point percentage. Of Wisconsin's 24 wins this season, just six of them were by double-digits. Two of those six came in their first two games of the year against  teams ranked 322nd and 344th in KenPom's efficiency rankings. The Badgers are not a team with a high amount of blowout potential, meaning Colgate could absolutely have a chance to win the game at the end.
Make sure you check out our picks for EVERY March Madness matchup
UAB Blazers +8.5 over Houston Cougars
This is a tough draw for UAB, as they typically have a huge athleticism advantage against Conference USA teams but won't against Houston. However, there is still a lot of power-conference transfers on the Blazers' roster. Jordan "Jelly" Walker, a transfer from Tulane and formerly Seton Hall, scored 67 points in just two games during the C-USA tournament and is capable of ridiculous shot-making. He's at least seen the Houston defense a few times during his stint at Tulane. KJ Buffen (Ole Miss) and Trey Jemison (Clemson) are also key contributors after transferring from high-major programs.
From a schematic matchup perspective, UAB has a strong interior defense that ranks 61st in preventing opponent shots at the rim, per Hoop-Math. Jemison is a seven-footer that ranks 72nd nationally in block rate, so his presence will be extremely useful against Houston's Fabian White and Josh Carlton. On the other end of the court, Houston's defense is nearly impenetrable in the paint. Per Hoop-Math data, Houston allows the 16th-lowest rate of opponent shots to come at the rim. They can be susceptible to teams that get hot from the outside, which is something UAB certainly can do. The Blazers rank ninth nationally in three-point percentage at 38.4 percent as a team led by Jelly Walker, but Michael Ertel has made 38.7 percent of his 155 three-point attempts this season as well. This could be a game that goes down to the wire, so taking the points with UAB is a wise choice.
Head over to our March Madness hub for EVERYTHING you need to bet better in the NCAA Tournament
Pickswise is the home of March Madness Predictions. Check out all of our March Madness Picks, including daily March Madness Parlays throughout the NCAA Tournament.