March Madness First Round: Which Day Two Favorites Are Most Vulnerable To A First Round Upset?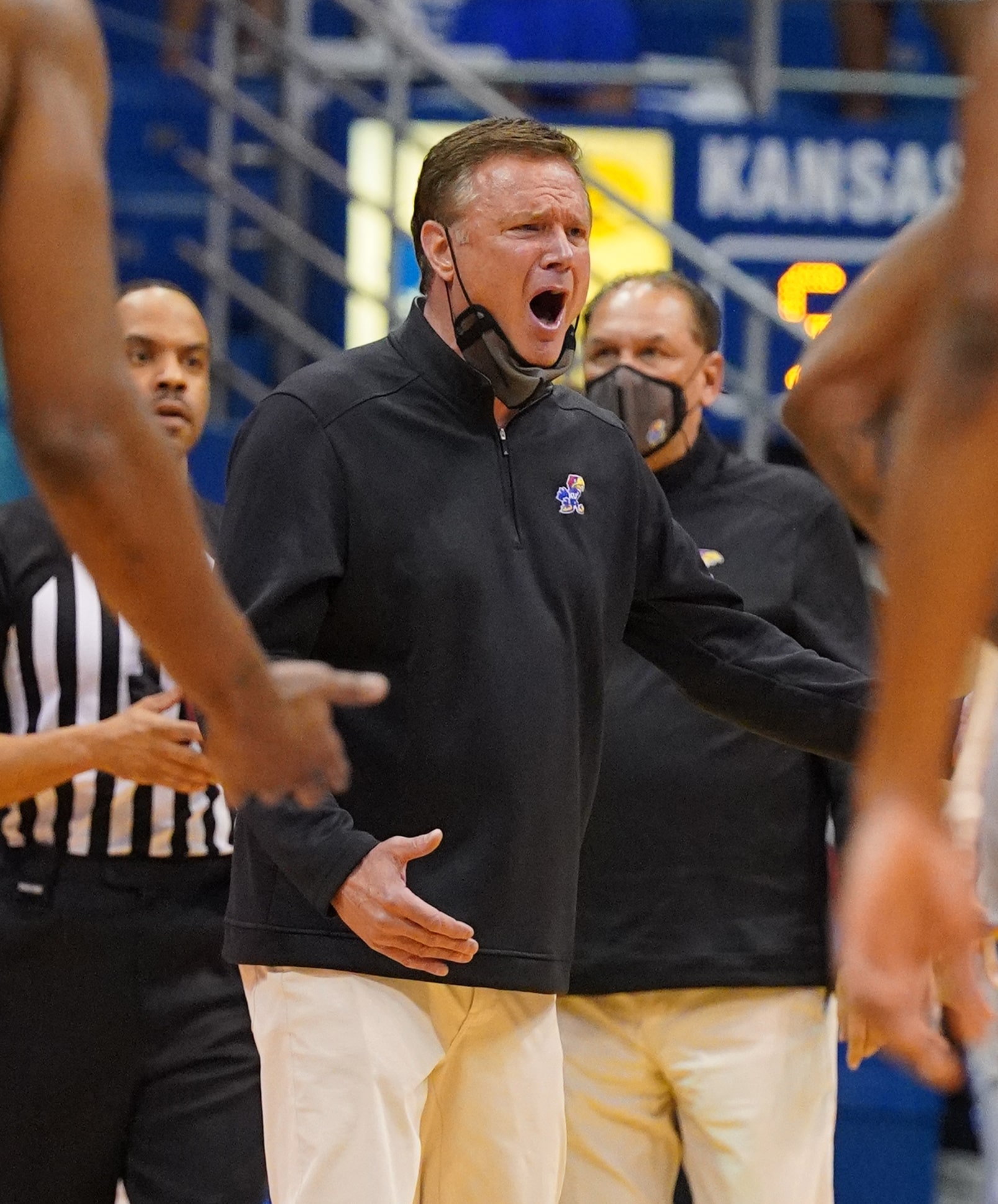 The first day of the first round of the NCAA Tournament is in the books, and it's time to take a look at day two. Here are some teams favored in their opening game that might be a bit vulnerable to a loss against the spread, or potentially even a one-and-done showing in the Big Dance.
As mentioned yesterday, it's worth noting that some of these picks contradict what has been selected in our full game previews. Those previews were written by other college basketball handicappers, and this is simply my opinion of three underdogs that can cause an upset. With that said, it's still worth checking out our picks for every single NCAA Tournament game on the side and total, and to also head over to our March Madness hub to make sure you're as informed as possible before placing any bets.
Kansas Jayhawks
Kansas is obviously dealing with COVID concerns even at this moment, which automatically makes them vulnerable. The Jayhawks will be without Jalen Wilson, who is the third-leading scorer for Kansas. There's also been the lack of practice time and late arrival to Indiana, which obviously disrupt their normal routine.
They also will face an Eastern Washington team that runs excellent offense. I'm sure they've been watching the Eagles on film, but that only will get them so far. Eastern Washington ranks 86th in the country in offensive efficiency and ranks top-75 in two-point percentage, three-point percentage, and free-throw percentage. It's going to be a challenge for the Kansas defense to slow them down, which means this game could be closer than expected.
On the other end, this is the worst offense that Bill Self has had in his tenure at Kansas. The Jayhawks rank 58th in offensive efficiency, which is 20 spots below Self's second-worst offensive team. They don't really have an offensive identity either. Kansas ranks outside the top-100 in two-point percentage, three-point percentage, and free-throw percentage. The Big Sky Champion's recent NCAA Tournament performances give me pause about thinking Eastern Washington wins the game outright, but there's a lot of variables in their favor of a cover.
Be sure to check out our full game preview for Eastern Washington Eagles vs. Kansas Jayhawks.
Colorado Buffaloes
Colorado is a good team, but their struggles away from Boulder are reason enough to label them as vulnerable. Per Haslametrics, Colorado ranks 303rd in their "Away from Home" metric. We also just saw them lose to Oregon State on a neutral site in their most recent game. They also face Georgetown, one of the hottest teams coming into this tournament.
The Hoyas won four games in four days to win the Big East Tournament, and there's a chance this continues. Georgetown has the perimeter defenders to match up with Colorado's guards and wings and are a pretty solid defense overall. On the other end, Georgetown shoots the three at the 52nd-best clip in the country and free-throws at the 49th-highest percentage. In a single game, it's entirely possible that Georgetown is hot from three. I wouldn't pick Georgetown to win this game outright, but Colorado's performances away from Boulder is a valid reason to label them as vulnerable.
Be sure to check out our full game preview for Georgetown Hoyas vs. Colorado Buffaloes.
Florida State Seminoles
Florida State should win this game, but there's enough worry about their turnovers that they should at least be considered mildly vulnerable. The Seminoles rank 241st in taking care of the ball, which is worrisome in this matchup with UNC Greensboro. UNC Greensboro forces turnovers at the 58th-highest rate in the country, so if they are particularly effective in doing so against Florida State, we could see a game decided in the final few minutes.
The Spartans are also an excellent offensive rebounding team, ranking 45th in the country in offensive rebounding rate. Despite their height, Florida State ranks just 291st in defensive rebounding rate. Both of these strengths of UNC Greensboro are particularly troubling for Florida State, as they both create extra possessions for UNC Greensboro. Extra opportunities means more chances for the underdog to remain competitive, and potentially even win the game.
Be sure to check out our full game preview for UNC Greensboro Spartans vs. Florida State Seminoles.
Make sure you also check out our top three underdog picks for day two of March Madness!
Pickswise is the home of March Madness Predictions. Check out all of our March Madness Picks, including daily March Madness Parlays throughout the NCAA Men's Basketball Tournament.