March Madness betting: Who will get the fourth No. 1 seed in the NCAA Tournament?
March Madness is here, with some smaller conferences having already handed out NCAA Tournament bids, major-conference tournaments in action this week, and the Big Dance a little more than a week away. The battle for No. 1 seeds may not be as crazy as it sometimes is at this time, but there is one spot still up for grabs (Gonzaga, Baylor, and Michigan are locks). Let's break down the contenders for the fourth and final top seed as major conference tournaments get underway.
The favorite: Illinois (-286)
Will two Big Ten representatives find themselves on the top line? It's possible; even probable, in fact. Illinois is 20-6 overall and 16-4 in arguably the best conference in college basketball. The Fighting Illini went 3-0 in three recent games missed by star guard Ayo Dosunmu, including a 23-point rout of Michigan. They have won four in a row (three straight over Top 25 opponents) and 11 of their last 12. Heading into conference tournaments, they clearly have the fourth-best resume in the nation.
Realistic contenders
Alabama (+130) – Alabama coasted to the SEC regular-season title with a 16-2 record. A conference tournament title combined with an Illinois loss could be enough.
Oklahoma State (+400) – There aren't many teams hotter than Oklahoma State at the moment. The Cowboys are 6-1 in their last seven with four Top 25 wins and a loss only to Baylor. Plus they have Cade Cunningham, and he alone probably inflates them in the committee's eyes.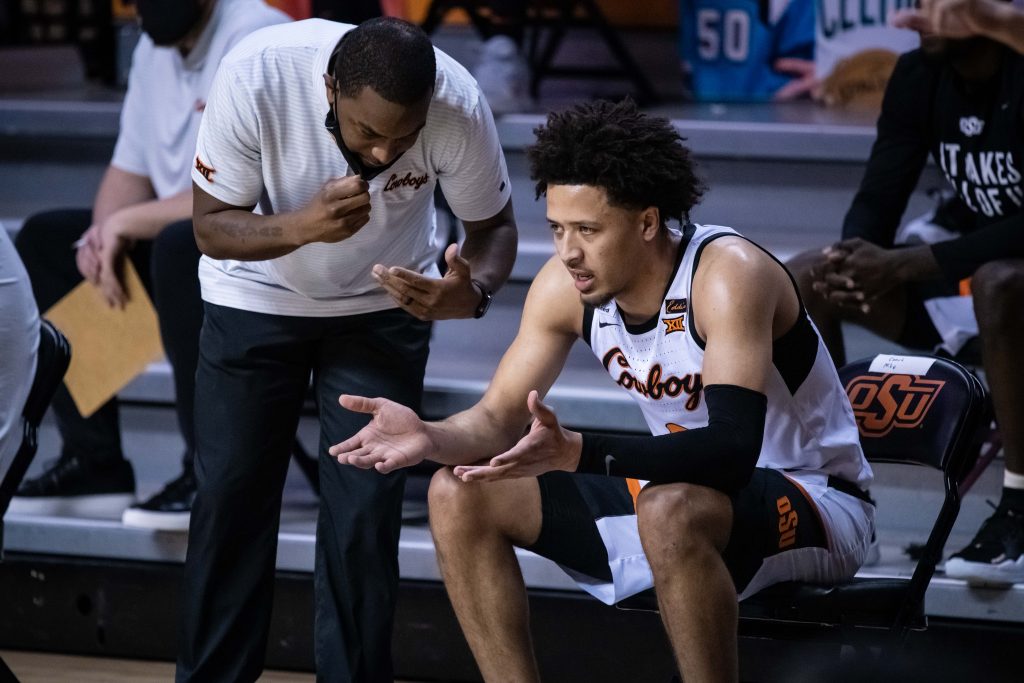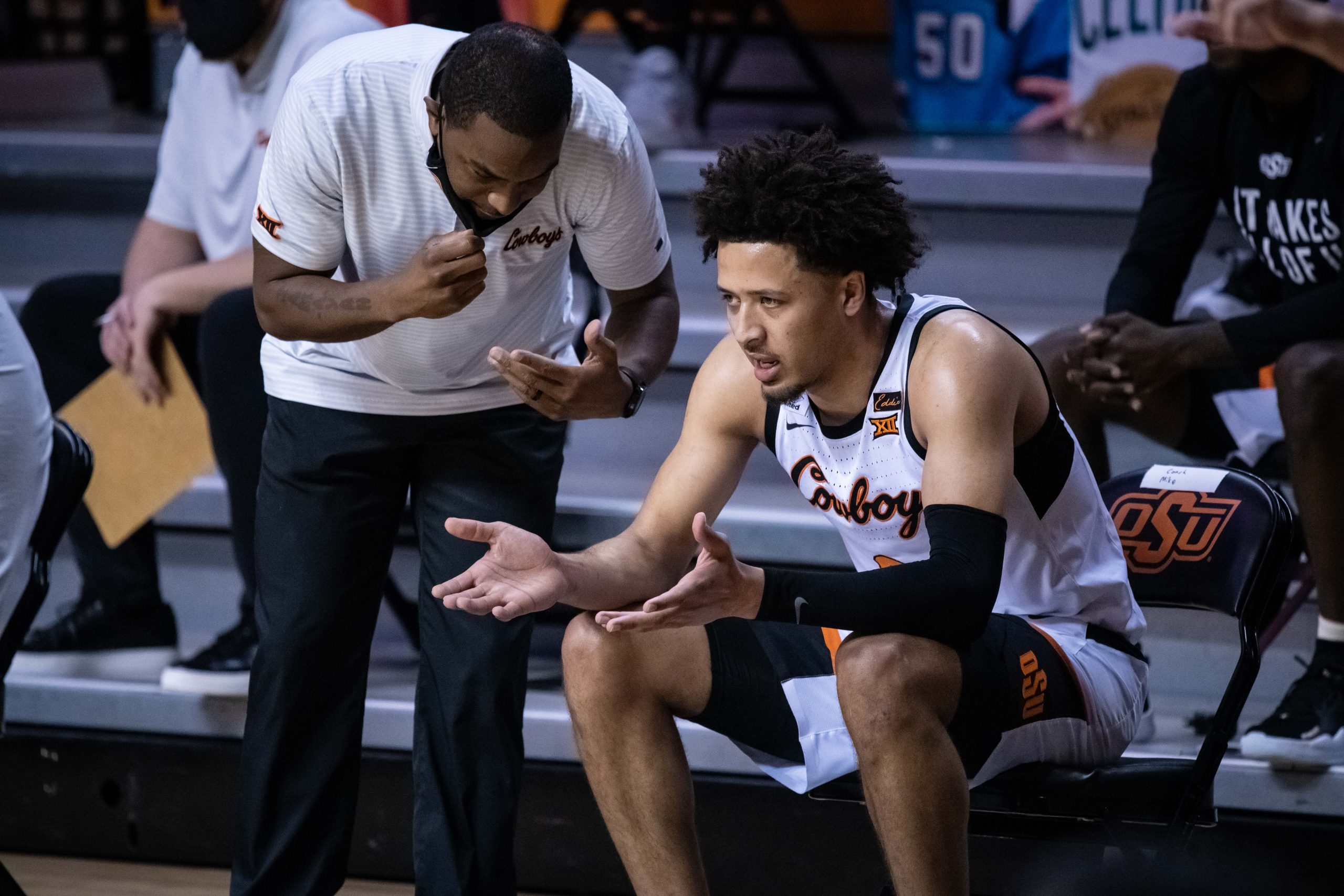 Virginia (+400) – Virginia will be right there in the mix if it can win the ACC Tournament and get losses from Illinois and Alabama. A regular-season ACC title already looks quite good on the resume.
Houston (+450) – Interestingly, the Cougars finished second in the American Athletic Conference behind Wichita State. Yes they are 21-3 overall, but it's hard to be a No. 1 seed when you don't even win the AAC regular season.
Ohio State (+550) – Ohio State is in the midst of a disastrous four-game losing streak that prevented it from getting a double-bye in the Big Ten Tournament. But it's not too late to turn things around.
Iowa (+650) – Needless to say, the Big Ten festivities in Indianapolis will go a long way toward determining the final No. 1 seed. Iowa cannot be discounted if it wins the title and gets several other results to go its way.
Longshots
Florida State (+1500) – Florida State threw away a golden chance at another ACC regular-season title with a couple of late losses. Still, the Seminoles finished only one game behind Virginia and it still has an outside shot at the top line if it wins the conference tournament. In two games against Top 25 competition, the 'Noles hammered UVA by 21 points and Clemson by 19.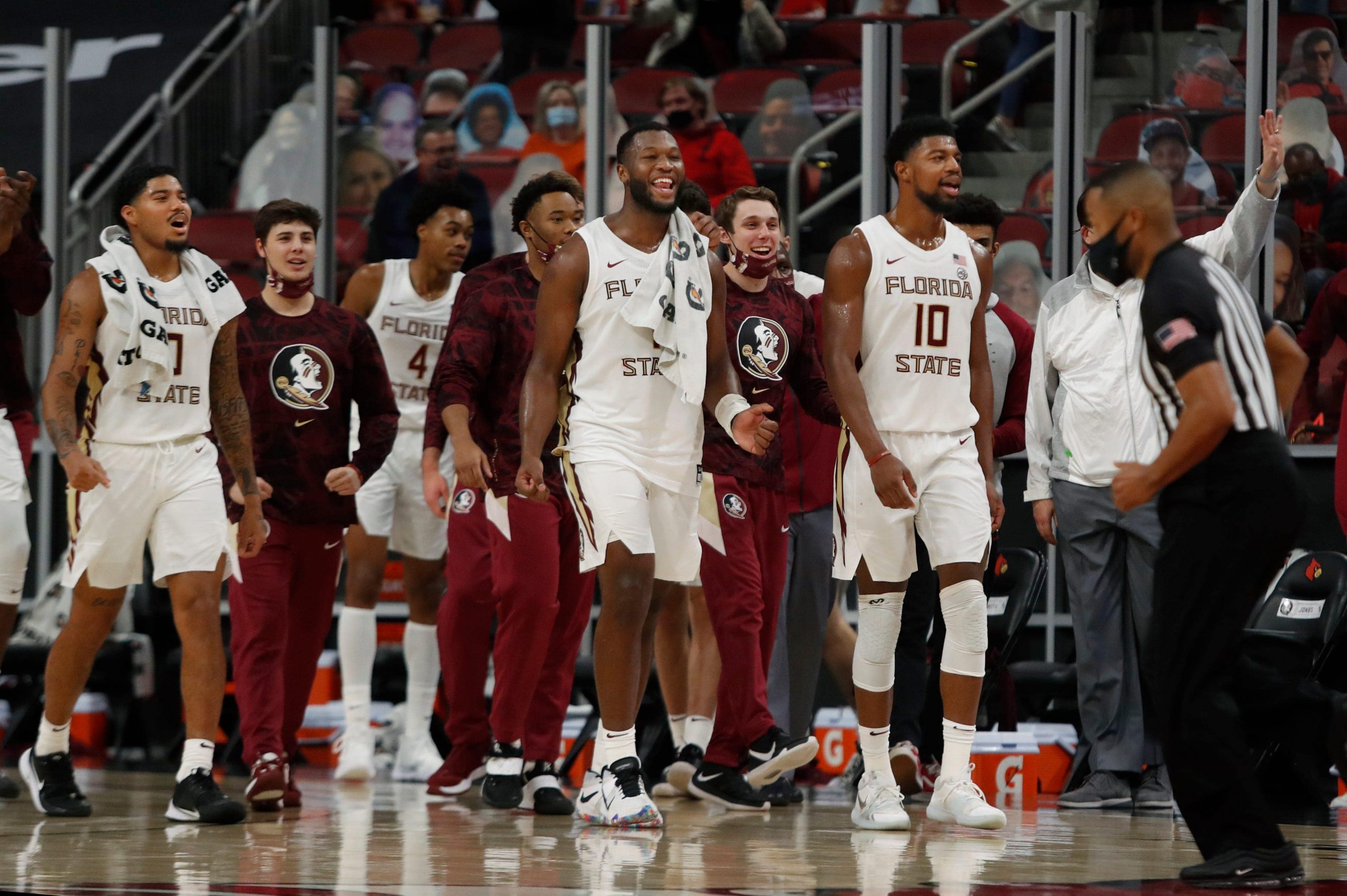 Villanova (+2000) – Villanova has to be crushed about Collin Gillespie's season-ending torn MCL. The committee won't like it, either. And yes, the committee does take injuries into account. That being said, +2000 is decent value on a team that has only five losses and avenged one of those five by destroying Creighton on March 3. The Wildcats will have to dominate the Big East Tournament and get a lot of other conference results to go their way.
Best bets
Prediction: Illinois (-286) – The rest of the Illinois' team made a statement while Dosunmu was out. Now that their star is back, the Fighting Illini should be in line for a strong showing in the Big Ten Tournament to lock up the final No. 1 seed.
Best value: Virginia (+400) – Virginia is the defending champion, having won it all in 2019 before the 2020 NCAA Tournament was cancelled. It also clinched the ACC regular-season title on the final day of action. The committee will not overlook either of those factors. If the Wahoos can win the ACC Tournament and get losses from Illinois in the Big Ten and Alabama in the SEC, a No. 1 seed is possible.

Pickswise is the home of March Madness Predictions. Check out all of our March Madness Picks, including daily March Madness Parlays throughout the NCAA Tournament.