March Madness round of 32 Day 2 millionaire parlay (+42560 odds!): Let's go for a big score!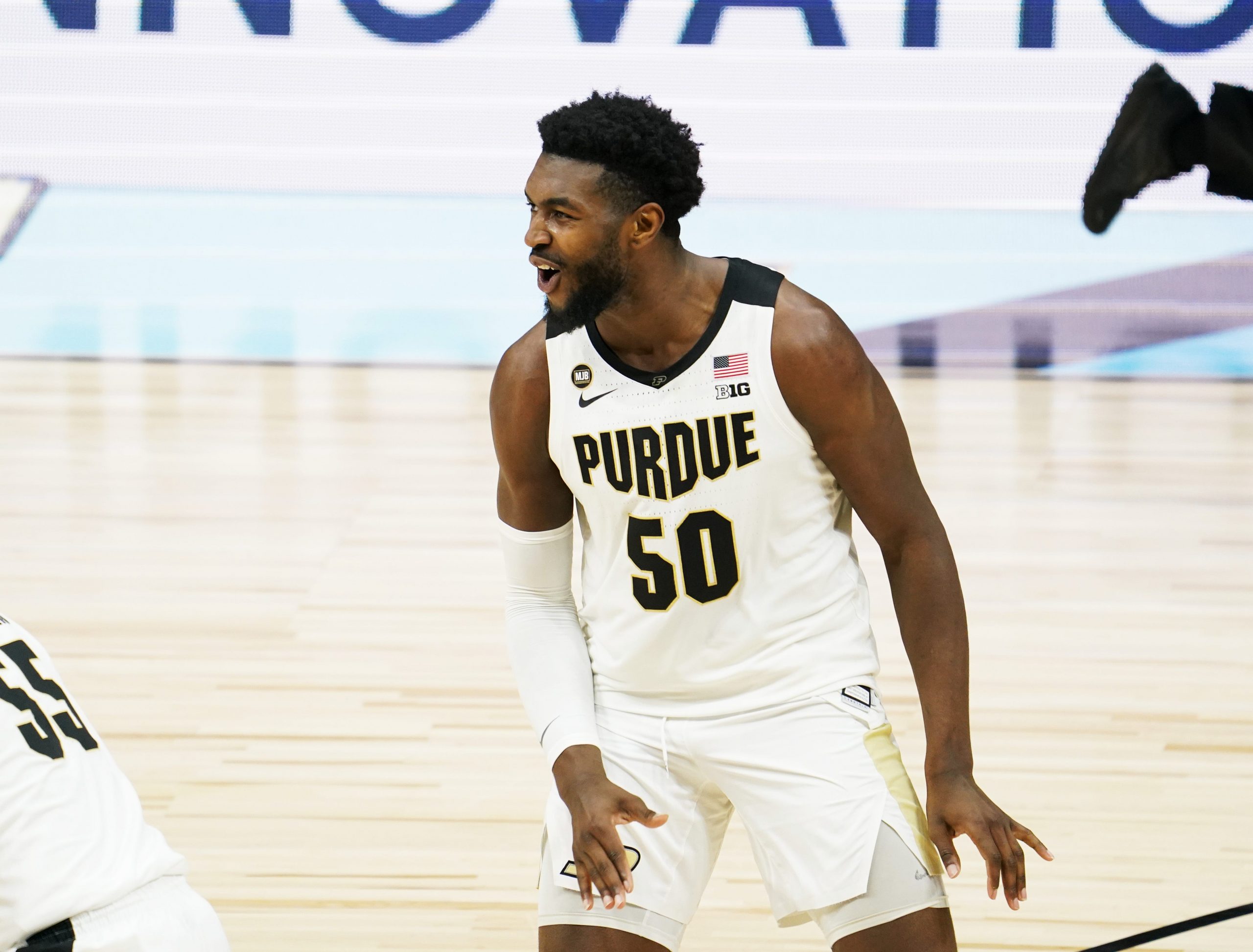 March Madness is in full swing, and it's unsurprisingly been a rollercoaster so far. Make sure you're keeping an eye on our March Madness hub to keep up with all the latest. The round of 32 will wrap up on Sunday, which means we might as well have some fun and go for the jackpot right?
A day this special calls for a millionaire parlay, in which we pick a money line for every game on Sunday for the chance at a huge payday. You never know!
Without further ado, here is our 8-leg Round of 32 Sunday millionaire parlay.
Make sure you check out our picks for EVERY NCAA Tournament matchup!
Illinois (+162) over Houston

What better way to start off a millionaire parlay than with a money line 'dog? Illinois looked terrible in their opening game against Chattanooga and everyone is writing them off, which is how you know they're going to win here.
Villanova (-220) over Ohio State
Ohio State beat Loyola Chicago in the Round of 64, but they didn't look impressive doing it. Loyola Chicago just couldn't hit anything. Villanova dropped 80 in their opener, despite playing at a very slow pace.
Michigan State (+215) over Duke
Ok, back to the money line 'dogs. Duke still didn't look too great to me in their opening win over Cal State Fullerton, and their defense collapsed down the stretch before the tournament. A Tom Izzo-coached team will be able to take advantage.
Iowa State (+162) over Wisconsin
Wisconsin barely scraped by against Colgate, and they trailed for much of the game. Their offense just gets too stagnant to be too successful this time of year, and Iowa State is better than most people realize.
Texas Tech (-345) over Notre Dame
Notre Dame has expended a lot of gas this week in their play-in game and then their Round of 64 game against Alabama, and fatigue will start to hit them here. Texas Tech plays absolutely smothering defense.
Auburn (-320) over Miami
I don't see much potential for an upset here. USC committed a whopping 18 turnovers in the Round of 64 against Miami, and they still very nearly beat the Hurricanes.
Purdue (-166) over Texas
I wasn't as impressed as many others with Texas' win over Virginia Tech. A lot of it felt fluky to me, including Andrew Jones nailing five triples. The Longhorns' front-court won't be able to keep up with Zach Edey and Trevion Williams.
TCU (+400) over Arizona
It's only fitting that we wrap up this millionaire parlay with the biggest 'dog of them all. I'm higher on this TCU team than most, and they just embarrassed Seton Hall in the first round.
8-team parlay pays out +42560!
Pickswise is the home of free College Basketball Picks and College Basketball Predictions. With top College Basketball picks available daily, including our College Basketball Best Bets.